Oh, Canada!
The United States' northern neighbor was ranked the best country in a new survey of millennials by U.S. News & World Report.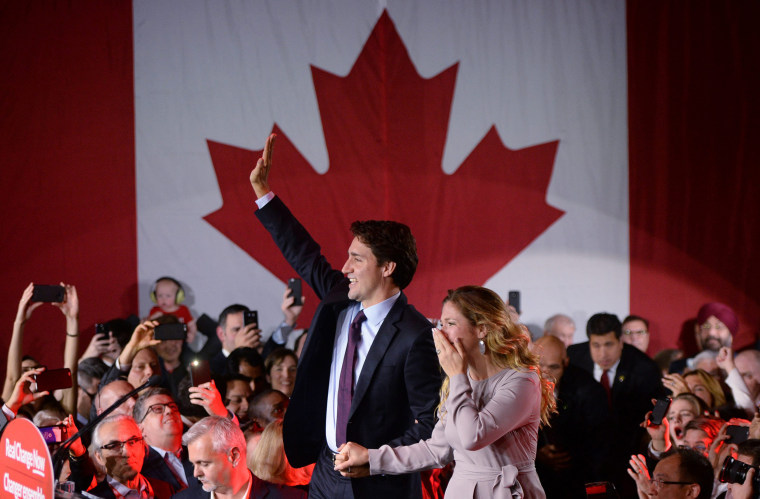 Adults 35 years old and younger have a slightly different take than older generations on which countries are best. After Canada, millennials' top-ranked countries were Germany, the United Kingdom, Japan and the United States, respectively. By comparison, Germany was the top choice in U.S. News' survey of all age brackets, followed by Canada, the United Kingdom, United States and Sweden.
The rankings, for which 5,800 millennials around the world were surveyed, are derived from respondents' perceptions of 65 different aspects of life in each country that include everything from economics to culture.
Read More: Millennials 'Hungrier and More Well-Educated' Than Past Groups
Although Canada took the overall top spot, it fell to second place in millennials' ranking of which country they'd most like to live. In this category, Australia took the top place, with Italy, New Zealand and Sweden rounding out the top five. The U.S. landed in eighth place.
In matters of the heart, young adults give Brazil top marks, ranking it as the best country for dating, followed by Italy and then Spain. Millennials then go halfway around the world in their preferences, filling out the top five in the dating category with Australia and New Zealand, respectively.
Read More: Forget the Stereotypes. Millennials Are Buying Up Cars, Survey Says
When it comes to starting a career, millennials look east. China was ranked as the top country in this category, and both Japan and South Korea made the top 10 list. (The U.S. came in third, behind Germany.)
Young adults also see economic promise in developing countries: Thailand was ranked as the country with the most economic potential by and for young adults, followed by India. Brazil, Japan and Singapore, respectively, rounded out the top five, while the U.S. came in a middling 24th, just behind the Philippines.