Morgan Stanley will pay $3.2 billion to settle claims related to its handling of residential mortgage-backed securities in the lead-up to the financial crisis, the Justice Department and members of a state and federal working group announced Thursday.
"Today's settlement holds Morgan Stanley appropriately accountable for misleading investors about the subprime mortgage loans underlying the securities it sold," Acting Associate Attorney General Stuart F. Delery said in a statement.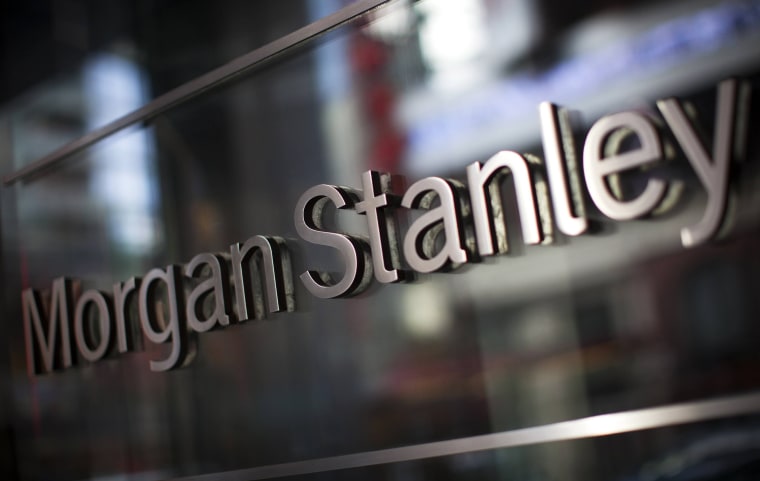 Morgan Stanley had said in February of last year that it would pay $2.6 billion in a settlement related to its part in the mortgage crisis.
A significant portion of the settlement announced on Thursday — $550 million — will be directed to the state of New York, and includes loan reductions to stave off foreclosure and money to be directed toward affordable housing, according to the state attorney general's office.
Read More: Bank of America OKs Record $16.65B Deal With Feds Over Mortgages
"Today's agreement is another victory in our efforts to help New Yorkers rebuild in the wake of the financial devastation caused by major banks," New York State Attorney General Eric Schneiderman said in a statement.
"Today's settlement will deliver resources to the families and communities that need them the most, while helping New Yorkers avoid foreclosure, and spurring the construction of more affordable housing units statewide."
Along with Morgan Stanley, three other banks — Citigroup, JPMorgan Chase and Bank of America — have collectively paid billions in settlements stemming from the financial crisis. Bank of America reached a $16.5 billion settlement with the Department of Justice in 2014 over its involvement with mortgage securities.