Sorry, Black Friday, you're just not that special anymore.
While the days surrounding Thanksgiving remain a big draw for holiday shoppers, early online promotions and a willingness to shop via smartphone over pumpkin pie have chipped away at what was for a few decade a single-day retail phenomenon.
"Our view is Black Friday is going to be kind of muted this holiday season," said Joseph Feldman, senior managing director at Telsey Advisory Group. "Now it's almost like Black November these days. The whole month is promotions," he said. "They're trying to just capture sales whenever they can get them."
Despite the stretching of the longtime champ of shopping days, experts say Black Friday will continue to be a huge day for retailers and for consumers willing to put their bodies in harm's way to secure a killer deal.
While half of the more than 1,000 consumers surveyed online by Nielsen say they plan to shop on Black Friday, that figure is down 2 percent from a year ago, while the number of people shopping on Cyber Monday has risen 5 percent, to 60 percent. Thirty percent of people say they plan to shop on Thanksgiving.
Aggressive promotions on everything from TVs to tablets, from jackets to jeans, plus a consumer base that feels a little more confident about spending — thanks to lower gas prices and an improved job market — should make this Black Friday a good one for shoppers, whether they're at the mall or on a mobile device.
Related: Everything You Need to Know Before Buying a New TV
For brick-and-mortar retailers, however, the picture is more subdued.
"The retail environment is one in which you might see more units bought, more stuff, but at lower price points," said Bryan Gildenberg, chief knowledge officer at Kantar Retail. "We are operating in a very low inflation environment right now… and there's downward pressure on import pricing because of the devaluation of the Chinese currency," he said.
For shoppers, this translates to big deals, even on big-ticket items.
As usual, electronics are expected to be the top draw on Black Friday, with TVs leading the charge.
"I think it's been building to this for the past couple of years but clearly this year will be all about TV and especially 50-inch and above televisions," said Stephen Baker, vice president of industry analysis market research firm the NPD Group. "They provide retailers a great vehicle to drive traffic."
Related: Black Friday Brief: 'Derivative' TVs, a Smoking Deal or a Sham?
This year, stores have a couple of things going in their favor. Conventional high-definition TVs have gotten so cheap to produce that the customer who wants to fill half their wall for as little as a few hundred bucks can do so, if they're not picky about brand names. And on the high end, ultra-high-definition — otherwise referred to as UHD or 4K — sets are hitting the mainstream, giving more discerning buyers the chance to get a good deal, but at a price point that makes retailers happy, too.
"One of the valuable pieces of the TV business for the retailers is the ability to segment," Baker said.
TVs are viewed as such a key part of Black Friday this year that even companies not generally associated with TV sales, like Dell and Kohl's, are offering deals on sets.
Aside from TVs, tablets — especially iPads — and high-end headphones will be popular purchases.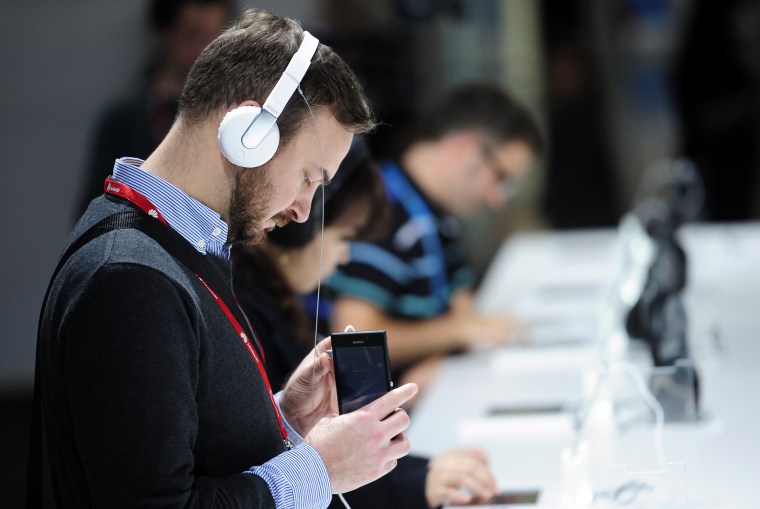 "The headphones category in general is an enormous category, and it's very well positioned to drive traffic," Baker said. The items are popular gifts since even high-end pairs can come in under $100. "The last few years, we've seen a lot of very aggressive pricing over a wide range of retailers," he said.
A notable exception in the otherwise-strong electronics category is smartphones, since purchases tend to be driven by consumers' upgrade cycles rather than a specific day on the calendar. But experts say that could be changing as carriers migrate away from two-year contracts that lock in customers.
"This year is kind of a transition year, because some people are still eligible to renew a two year contract," said Philip Dengler, co-owner of the site BestBlackFriday.com. "That's going to be an iffy category this year."
Related: Travel Industry Elbows Its Way Into the Hot-Deal Conversation
In another year or two, after most smartphone owners will be contract-free, this could change and turn phones into a Black Friday must-have. "We're not sure what the bargains are going to be. It's just going to be different," Dengler said.
A category experiencing a resurgence this year is toys, thanks to Millennium Falcons and millennials.
Analysts say buzz about "Star Wars: The Force Awakens," which will be released next month, is stoking demand for $100-and-up light sabers, robots and flying spaceships. Chris Byrne, content director of toy review website TTPM, told CNBC that these toys are likely to sell out before the holidays despite their high prices.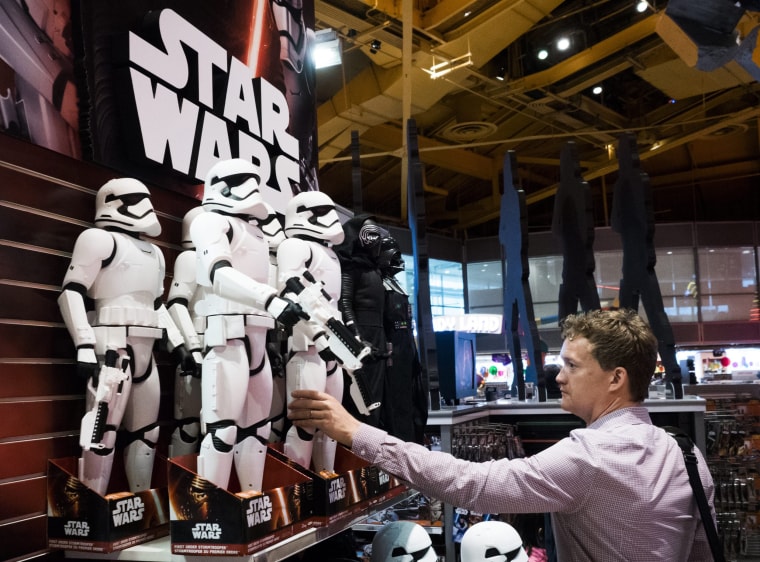 Low-tech toys also are getting a boost this year, thanks to millions of millennial parents, whose young kids aren't yet clamoring for smartphones or tablets. According to Nielsen data, more than 90 percent of parents with kids under 10 years old plan to buy toys this year, and old-fashioned toys are at the top of their lists.
"These are young children, these are families that are starting out," said James Russo, senior vice president of Global Consumer Insights at Nielsen. "You do see some of the traditional holiday gift giving items — books, arts and crafts, dolls, also blocks, board games — it's this nice mix," he said. "I would say that's really driven by young families."
All this spending on toys and gadgets, though, is coming at the expense of clothing.
"There's concern that there's a lack of excitement around apparel," Feldman said. "It's not like there's this must-have item," he said, unlike earlier years where trends like designer jeans brought out shoppers in droves. "It feels like apparel is just a little blah," he said.
Related: Video: Black Friday Blues? Holiday Shopping Deals to Grab and Avoid
Bad news for stores means deep markdowns for shoppers, though. "You've got a number of the apparel retailers that had a terrible last quarter and are holding a lot of inventory right now," Gildenberg said. "Some of it is weather related… particularly in the Northeast," he said. A warmer-than-average fall has muted the appeal of heavy jackets and boots, which is prompting some early price-slashing.
"Most of the stores I've been in, they've already started (discounting)," said Bridget Weishaar, a senior equity analyst at Morningstar.
One exception to this appears to be athletic-inspired clothing and footwear, which continues to be popular even as more structured clothing falls to the wayside. Weishaar suggested this could be the year when consumer tastes start to shift, though. "This was the first year we've been hearing that jeans are making a comeback," she said. "I would say that's a change from prior years." Unfortunately for stores, who have to make educated guesses what people will want to wear six to nine months ahead of time, the Next Big Thing that could move the category forward hasn't materialized. "Retailers were not prepared for this," Weishaar said.