Spain's Prime Minister Mariano Rajoy announced a plan this week to eliminate the traditional siesta and trim the Spanish work day by two hours. Speaking at a political convention last weekend, Rajoy said he is also looking to move Spain back into Greenwich Mean Time.
It's an issue that comes up with increasing regularity, especially before a general election and usually as an attempt to explain away Spain's sluggish productivity.
For seven decades, Spaniards have worked "jornadas partidas," meaning the day is split into two parts: Generally speaking, the workday goes from 8:00 a.m. until 1:30 p.m., and 5:00 p.m until 8:00 p.m. The period in between was originally intended as a "heat break" from the penetrating Iberian sun, but has evolved into an extended lunch break as stores, businesses, and banks remain closed from 1:30 p.m. until 4:00 p.m.
Read More: Spain's Youth Struggle to Chart a Life Amid Economic Crisis
But Rajoy told the conference, "I will find a consensus to make sure the working day ends at 6:00 p.m."
According to statistics from the Organisation for Economic Co-operation and Development, productivity levels in Spain lag behind even the French, who are renowned for their relaxed attitude to work and their tenacity in pursuing generous vacation policies. So is restructuring the Spanish work day the obvious solution to this Iberian intrigue?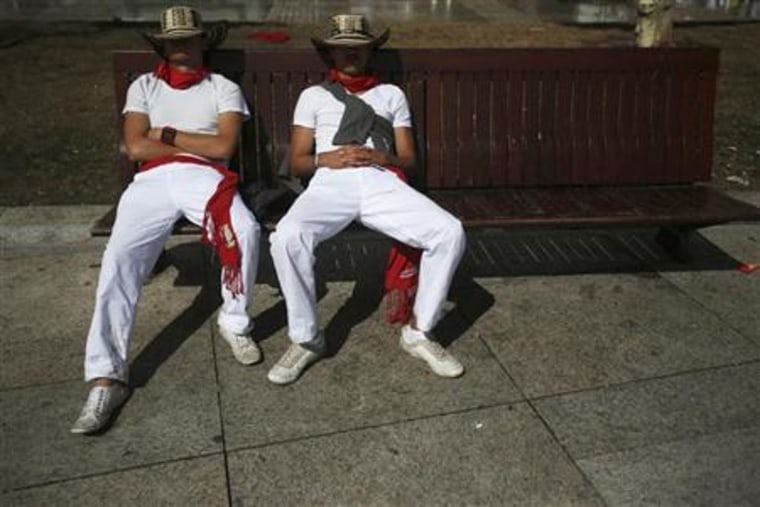 Spaniards were quick to point out on social forums that the "ecologically adapted model" of the siesta varies across the country and in some places does not even exist. "In reality, observance of the siesta varies hugely," wrote one online commenter. "The custom is strongest in the south, especially rural Andalusia."
However, even for those who do take a siesta, "It's not like everyone is swinging in a hammock," said Brian Russak, an American expat who has lived in Spain for 11 years. "It's just the rhythm of the day." Workers run errands, eat lunch, and pick up their kids from school before returning to the office, he told NBC News.
Read More: Spanish Wine Now Most Popular in the World, Nudging Out French
"There is nothing wrong, once in a while, with an invigorating — if short — power siesta that helps you through the day, particularly in a country with so many active hours as Spain," said Jose Guerra, a communications director who lives in Barcelona. "I don't think it is a good idea to just 'get rid' of the siesta just like that, without changing or considering other important aspects. Spaniards have longer work days than most other countries in Europe, which is not necessarily good news since longer hours does not imply more productivity per hour."
"We live in such a harried, nonstop, 24/7 world and one of the things I love about living in Spain — and what makes it so unique in our increasingly cookie-cutter global society — is its adherence to traditions and knack for doing things in a very 'Spanish' way," said Russak. "When I first started living here it drove me mad. But I quickly adapted. Now I absolutely love the rhythm and timing of the traditional Spanish day."