While the word "tip" implies something "extra," many restaurant workers in America rely on tips to compensate for their low wages. But with behind-the-scene employees like dishwashers and line cooks excluded, one noted New York City restaurateur has decided to eliminate them altogether.
Danny Meyer, the restaurateur and CEO of Union Square Hospitality Group (USHG), is looking to a turn a new leaf by eliminating tipping and raising menu prices in his USHG establishments in New York City, which include the Union Square Café and Gramercy Tavern.
Other restaurants have eliminated tipping in recent years for a variety of reasons, including the New York City Japanese restaurant Yasuda, but Meyer may be the highest-profile convert to the no-gratuity movement.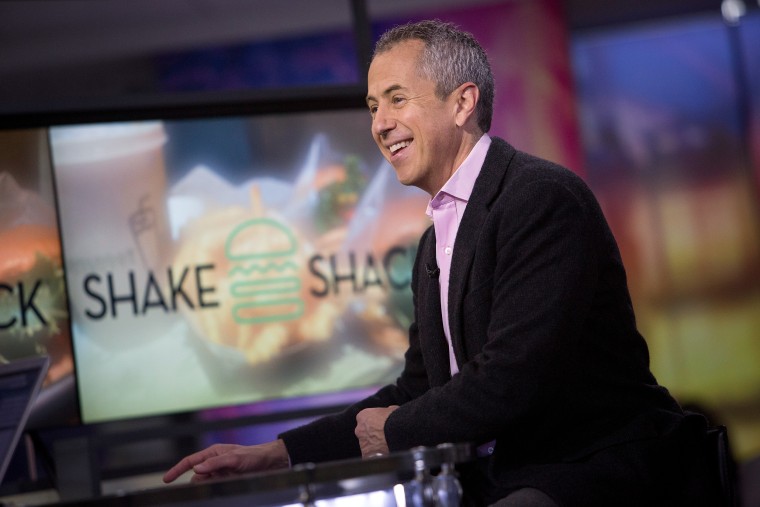 Meyer posted a letter on the USHG site on Wednesday informing consumers of the upcoming change in policy.
"Recently, our entire company has been engaged in a robust conversation about how we can provide even more meaningful career opportunities and advancement for our 1,800 employees," Meyer wrote. "It has become increasingly clear to us that a major obstacle in this endeavor is the practice of tipping."
Fast Food Franchise Owners Consider Suing N.Y. Over Minimum Wage Rule
According to the United States Department of Labor, the basic combined cash and tip minimum wage for tipped service employees in New York is $8.75.
In his letter, Meyer tells patrons that the "the total cost you pay to dine with us won't differ much from what you pay now. But for our teams, the change will be significant."
Meyer did not specify how much menu prices or worker compensation will rise, and was unable to be immediately reached for comment.
Fortune reported that Meyer came close to implementing a no-tipping policy in the 1990s, but faced resistance from servers who preferred to work on commission.
While the no-tipping policy is primarily meant to ensure that all restaurant workers, including "cooks, reservationists, and dishwashers" are fairly compensated and able to "grow financially and professionally," the change may also please consumers who are tired of dealing with the hassle of tipping.
How Alice Cheng Is Revolutionizing the Restaurant Industry
The establishments due to enact the new policy are Union Square Café, Gramercy Tavern, Blue Smoke, Jazz Standard, The Modern, Greenriver, Café 2 & Terrace 5, Maialino, North End Grill, Marta, Porchlight, Studio Café, Private Dining, and Untitled.
The Modern is expected to be the first to do away with tipping, starting in late November. Meyer said that the other restaurants would follow suit over the next year.
The New York Times reported that these businesses serve a total of 40,000 to 50,000 meals a week.