No matter how exciting the 2016 Olympics are, Las Vegas oddsmakers are having trouble enticing gamblers to wager on some of the more "obscure sports" in Rio.
For the first time since the 2000 Sydney games, Las Vegas gamblers are able to bet on some Olympic sports.
However, Adam Pullen, a senior trader at William Hill, one of the largest bookmakers in the world, said the interest has so far been underwhelming.
Outside of the Olympics, William Hill doesn't usually take bets on sports such as track and field or swimming. "Most of the events we normally don't book like track, swimming and the obscure sports, those are small action," Pullen told NBC News.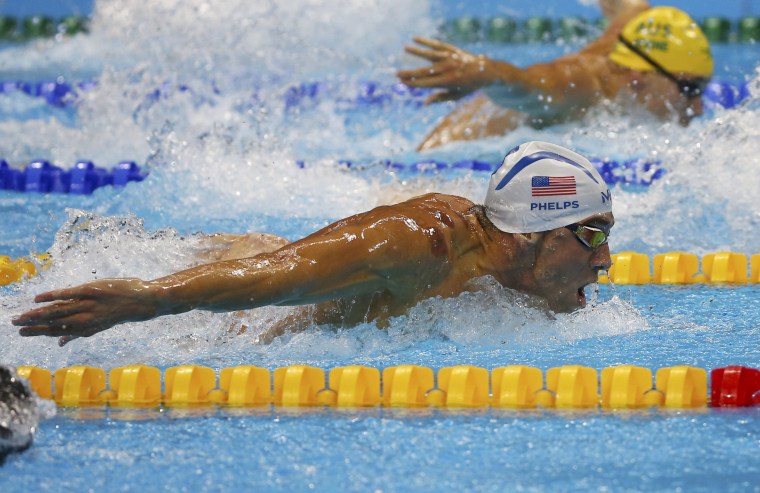 The Nevada Gaming Commission re-instated betting on the Olympics last year following a proposal from the state's casinos. Betting on the Olympics was halted after the Sydney games, largely due to a campaign from Sen. John McCain (R-AZ) to end betting on amateur sports.
In 2014, Nevada's Gaming Control Board entered into a memorandum of understanding with the International Olympic Committee, agreeing to work together to maintain "the integrity of sports by preventing the manipulation of sports competitions with the intention of achieving unfair winnings."
Much of the action so far hasn't centered on the little-known athletes, but instead Americans wanting to place their bets on perennial Olympic champion Michael Phelps taking home more gold medals.
"Mainly people are betting on the Americans and Michael Phelps, which is understandable. On those events, it's a lot of patriotic money it seems," Pullen said.
Read More: What to Watch: Rio Olympics Games Day 4
Team USA is favored to win more gold medals than any other country. With -600 odds, that means a gambler would have to wager $600 in order to win $100 plus the return of their money.
Phelps is the favorite to win the 100 meter men's butterfly. With odds of -110, that means Phelps fans have to put down $110 in order to earn a $100 return if Phelps pulls off the feat.
William Hill didn't offer wagers on women's doubles when the Williams sisters were shockingly knocked out of the first round. However, Pullen said Serena Williams remains the favorite to take home a single's gold medal.
"Anything with Serena is big news," Pullen said. "She's a favorite in every match so it's not like you're going to get rich betting on Serena Williams."
The opportunity to open up the Olympics to betting comes during a usually quiet two month period for Las Vegas bookies, following the excitement of the NBA finals and the Stanley Cup, and just before the NFL season begins.
"It is a nice boost," Pullen said of the Olympic betting. While wagering on the Olympics might not be a blockbuster event, he expects William Hill's team will use what worked and what didn't to inform how they approach the 2018 winter games in Pyeongchang, South Korea.
"We don't know when we put something up if someone will want to bet," Pullen said. "Once the Olympics are over, we will get a better view on how much is taken in. It's a new thing. It's a test run for future Olympics."