A 14.6-carat blue diamond auctioned at Christie's in Geneva for $57.5 million, including fees, becoming the most expensive diamond ever auctioned.
The stone, called the "Oppenheimer Blue," followed a record-high jewelry sale by Sotheby's Tuesday, which totaled $175 million, the highest total ever for a jewelry sale.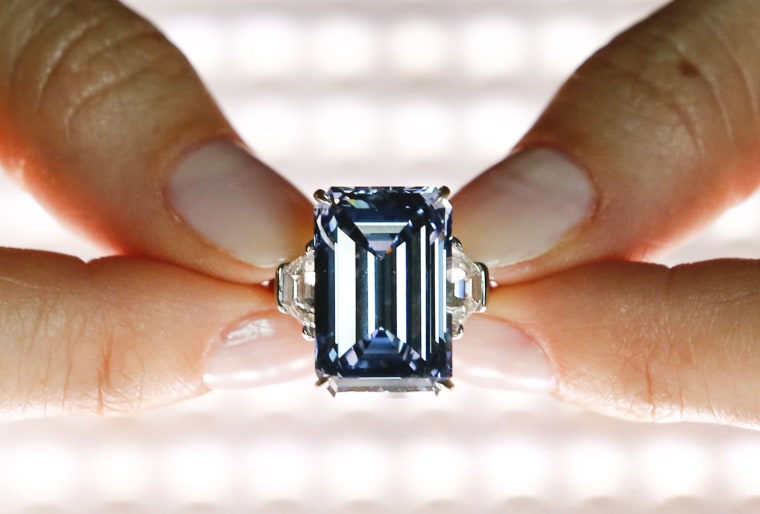 The sales show that despite the volatile financial markets and slower art market, rare diamonds have retained their shine among the rich. The Sotheby's sale included the $31.6 million sale of the "Unique Pink," a 15.4-carat fancy vivid pink stone.
Read More: 'Unique Pink' Diamond Fetches $28 Million at Geneva Auction
The "Oppenheimer Blue" — which went for a hammer price of $51.3 million — was among the most prized stones in the diamond world. Blue diamonds are arguably the rarest and most sought-after color. And the Oppenheimer was owned by Philip Oppenheimer, the late chairman of the De Beers diamond-marketing cartel.
Only 10 percent of all blue diamonds discovered are larger than a carat, making the Oppenheimer Blue a highly prized freak of nature. It also has the highest color rating of "vivid."
The 12.03-carat "Blue Moon Diamond," sold by Sotheby's in November for $48.5 million, previously held the title of the priciest diamond sold at auction.