The United States' opiate drug problem isn't limited to illegal narcotics. The sale of dangerously addictive painkillers prescribed by physicians has quadrupled in the past decade, and one company in particular is pushing pain to the legal edge of aggressive medical marketing.
According to criminal complaints, attorneys general reports and CNBC sources, specialty pharmaceutical company Insys Therapeutics — with the help of several physicians across the country now under investigation — is putting profits before patients as it makes millions off your pain.
Insys is subject to investigations regarding the sales and marketing practices of its main product — Subsys Fentanyl, a painkiller delivered as an oral spray — by both federal and state attorneys general offices in California, Massachusetts, Connecticut, Arizona and Illinois, according to its 10-Q filing.
"I've been investigating drug cases for about 15 years now, and the conduct that we saw in this case was among the most unconscionable that I've seen," said Oregon Assistant Attorney General David Hart, who led an investigation that resulted in the first state-level settlement with Insys and a detailed, published report on the company's practices. "There was harm done to patients on a level I'm not used to seeing," Hart said.
In a recent presentation obtained by CNBC, an officer from the Inspector General's Office of the United States Department of Health and Human Services placed Subsys on a list of "new diversion drugs of concern." Diversion is a form of medical fraud that can include doctors prescribing drugs for unintended uses.
Scottsdale, Arizona-based Insys Therapeutics' revenue is almost entirely derived from the highly addictive opiate fentanyl, which it markets under the brand name Subsys Fentanyl. In the six months ended June 30, 2015, Subsys sales accounted for $147.2 million of the company's $148.4 million in total revenue. (Insys is scheduled to report third-quarter earnings on Thursday morning.)
Fentanyl products are "the most potent and dangerous opioids on the market," said Dr. Andrew Kolodny, executive director of Physicians for Responsible Opioid Prescribing and chief medical officer of the Phoenix House Foundation. According to some physicians, fentanyl is about 100 times more powerful than morphine and gets into the bloodstream faster because it is sprayed under the tongue.
The potency of Subsys also comes with a high price tag. One package of 30 sprays can cost between $900 and $3,000, depending on the dosage, and those prices only seem to be increasing. The fentanyl class of drugs had an average prescription price of $160 last year, according to Express Scripts, the largest pharmacy benefits manager in the U.S. The average price of 100 micrograms (mcg) of Subsys (the smallest dose) is 70 percent higher this year than the average 2014 price.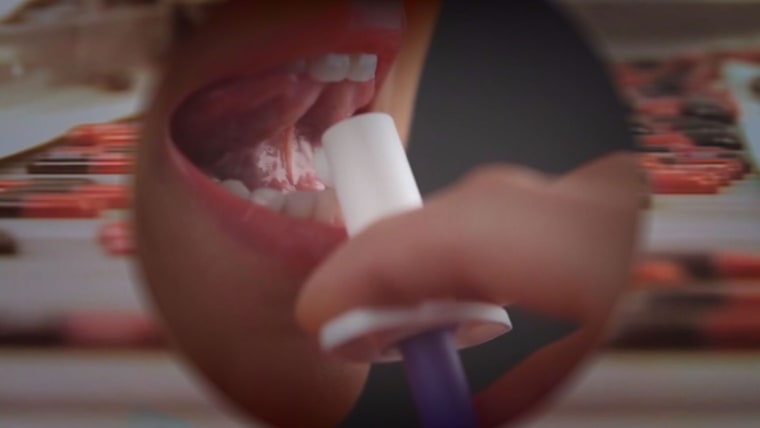 Express Scripts began excluding Subsys from its list of covered drugs this year. UnitedHealth Group also recently made the decision to exclude the drug in 2016, citing lower-cost options.
The stock market has richly rewarded the Insys business plan. The company started marketing the drug in 2012, went public in May 2013 and went on to become that year's top-performing initial public offering. At press time, Insys shares were up over 600 percent since it began trading on the Nasdaq.
In October 2013, John Kapoor, chairman and founder of Insys, made Forbes' annual billionaire list for the first time, due to his various pharma-related investments and companies. In March of this year, Insys entered into a consulting agreement with Kapoor, paying him an additional $300,000 annually "to compensate Dr. Kapoor for his ongoing time and contribution to the company," the company stated in a filing. He also receives compensation as executive chairman of the board of directors of Insys. In 2014, Kapoor received a total of $228,472 for the board role.
How the company has achieved its results has come under scrutiny, with allegations that Insys is pushing the drug far beyond cancer patients and engaging in potentially fraudulent activities in the process.
Insys shares have been volatile in trading this year — up 37 percent year-to-date, but down 35 percent in the past three months through Nov. 3. Short interest — bets that the company's stock will decline — have tripled since late 2014, according to Nasdaq, and now represent roughly 75 percent of the public float, or the amount of company shares available for investors to trade.
Relentless Rx
Subsys, according to FDA guidelines, is only meant to be used to treat late-stage cancer pain. In the 2012 FDA approval letter, the agency stated, "This new drug application provides for the use of Subsys (fentanyl sublingual spray) for the management of breakthrough pain in adult cancer patients who are already receiving and who are tolerant to around-the-clock opioid therapy for their underlying persistent cancer pain."
Several sources — and emails obtained from current and former employees of Insys, as well as from physicians — show sales staff were under immense pressure, including threats of termination, to get doctors to write more prescriptions and higher doses of Subsys for everything from neck pain to migraines.
Insys declined an on-camera interview and refused to respond to repeated requests for comment.
You'll Never Guess What's Killing America's Teens
Shannon Walsh, a former Insys sales representative, resigned in October because of what she said is "the negative environment, the continued deception and the lack of managerial focus, ethics, transparency and direction" within the company.
Walsh was based in Oregon and said she had been excited to work for Insys, mainly because a drug like Subsys could have relieved the intense pain her father — who was fighting cancer for several years before he passed away — had experienced. When she approached her managers about reaching out to palliative-care offices to tell them about the drug, management replied that she shouldn't approach those types of facilities because "those patients would die soon anyway and couldn't titrate (increase their dosage)."
Walsh said she was shocked that the doctors Insys told her to target for Subsys prescriptions were mostly family doctors and internal and general medicine physicians. "The physicians I spoke with had never heard of these fentanyl products. They also advised me that they would never have any occasion to use the products in this class, because they did not treat pain nor did they treat cancer," Walsh said.
The Southern Investigative Reporting Foundation's Roddy Boyd brought some of these issues to light earlier this year as well.
In one instance, Insys allegedly hired the son of a pain-management doctor in an effort to persuade his father to write scripts, according to details from the Oregon settlement report.
In a text-message exchange between the son and father (names have been redacted because the doctor ended up not writing any scripts, since he had no cancer patients under care), it is implied the company targeted him in the hopes that his kin could convince him to do the wrong thing:
"These people from my company are relentless and it's kind of pissing me off. I have told them multiple times (starting with the interview) that you probably won't be writing my product due to the type of practice you have. ... I'm getting ready to tell them to **** off (expletive deleted). Now they told me that Dr. Kapoor contacted you. I need you to help me to figure out what to say to them to calm them down."
The Oregon report also said that the company used "flirtation" in order to try to get doctors to write more scripts.
The doctor's son left the company after only three months. He did not respond to CNBC requests for comment.
Physicians pushing pain
While it is legal for physicians to prescribe medications for indications outside of FDA guidelines if they see fit, it is illegal for pharmaceutical companies to market a drug for off-label use.
Insys allegedly not only marketed Subsys off-label but also paid medical professionals in the hopes they would write more prescriptions of the drug.
Connecticut-based nurse practitioner Heather Alfonso pleaded guilty several months ago to accepting about $83,000 from Insys in return for prescribing the highly addictive Subsys, in what the Connecticut U.S. Attorney's office called kickbacks.
According to court transcripts of her plea agreement, the money was allegedly paid to Alfonso as part of Insys Therapeutics' speaker program, which was, in Alfonso's words, "basically dinner at a nice restaurant" with people who had no license to prescribe controlled substances like Subsys.
Thomas Carson, spokesman for the U.S. attorney's office in Connecticut, confirmed that the matter was still an ongoing investigation. Insys stated in its most recent 10-Q that it is currently investigating the matter.
The top prescriber nationally, according to a Health and Human Services Office of Inspector General Complaint, was Michigan-based Dr. Gavin Awerbuch.
The complaint questions whether Awerbuch should have even recommended Subsys for some of his patients, several of whom did not have cancer; some did not even report having severe pain.
Other doctors, like top Oregon Subsys prescriber James Gallant, were much more compliant with the company's insistence on writing more prescriptions with higher dosages.
The report said in at least one instance, Insys paid Gallant $2,400 to speak to his own physician's assistant about Subsys.
The Oregon report also said that "Gallant is not a pain specialist knowledgeable of and skilled in the use of Schedule II opioids to treat cancer pain."
Drug Gouging Debate Isn't CEO's First Controversy
According to the Oregon attorney general's report, Gallant's appeal to Insys may have been based upon the fact that he had a long history of getting into trouble with medical boards, including having his license suspended in 2014, in part because he misprescribed opioids.
CNBC made multiple attempts to contact Dr. Gallant, who is still employed at Corvallis Internal Medicine in Oregon, but calls were not returned.
The Insys way?
Sources and legal documents allude to the fact that much of Insys Therapeutics' ability to drive sales of Subsys had to do with its prior authorization unit. The company offered to intervene on behalf of the physician and patient in order to try to get Subsys approved by insurers. For doctors with minimal staff and resources, this service saves a lot of time and money. The catch, though, is that the patient must sign away all of his or her medical history and records to the company.
Oregon Assistant AG Hart told CNBC that while other pharmaceutical companies will sometimes pay patients' co-pays for a certain drug, he found it unusual that the company interjected itself into the whole process of obtaining insurance approval.
Senate Panel Requests Documents on Pricing From 4 Drug Companies
Insys often assisted with the prior authorization process for off-label prescriptions, according to legal documents.
In Oregon alone, out of the preauthorization forms submitted by Insys on behalf of patients, about 78 percent were for off-label uses, according to the Oregon report from its investigation.
Insys offers free units of Subsys and agrees to pay patients' out-of-pocket co-pay for up to $500 for each prescription, an incentive the company still advertises.
According to a class-action lawsuit brought by 68 Insys stock investors in October 2014, workers in its prior authorization department were "trained to pretend they worked in doctors' offices … lie about medications the patient had already taken to obtain pain relief ... and ask for authorization for a three-month supply even if the doctor had only written the prescription for a one-month supply."
The suit alleges that "the Company's management was aware that only about 10% of prescriptions approved through the Prior Authorization Department were for cancer patients; the majority were written for peripheral neuropathy, lower back pain and sciatica." The lawsuit goes even further and alleges that there was "encouragement to doctors to disregard FDA mandated dosing, violation of patient privacy rights, fraudulent Medicare and private insurance claims, kickbacks to doctors, and nepotism."
Old dog, same tricks?
In 2008, biopharmaceutical company Cephalon settled with the U.S. government for $425 million in a suit against the company that alleged it marketed drugs, including one called Actiq, for unapproved uses (off-label). The FDA approved the drug for use only in opioid-tolerant cancer patients, yet the company allegedly promoted the drug for migraines, injuries and other things it wasn't supposed to be used for. (Teva bought Cephalon in 2011 at about a 41 percent premium.)
DEA Finds Heroin Use Skyrocketing
According to the Oregon settlement and class-action lawsuit, at least three employees involved in sales and/or marketing at Cephalon had moved over to Insys Therapeutics, including (now former) Insys vice president of sales Alec Burlakoff, as well as sales specialists Karen Hill and Joe Rowan.
Insys did not return CNBC's request for comment regarding these individuals.
The Oregon report also states that Insys deliberately targeted doctors who were already prescribing Actiq "and had already been exposed to Cephalon's unlawful off-label promotional campaign which was the subject of the federal criminal action."
Taxpayers Against Fraud's Patrick Burns told CNBC that kind of behavior was inevitable.
"It's amazing, but if you don't truly punish fraudsters, the fraud will never be extinguished. This is evidence of that," Burns said.
Ultimate consequences
Over the past decade, the amount of opioids prescribed and sold in the U.S. quadrupled, even though the amount of pain Americans reported had not changed, according to information provided by The Centers for Disease Control and Prevention.
Last year alone, more than 20,000 people died as a result.
But now, perhaps more than ever, doctors are taking a closer look at how to change the grim statistics.
Dr. Larry Epstein, a New-York based anesthesiologist who specializes in chronic pain management, told CNBC that doctors are now taking "hundreds and hundreds of patients off of these medications."
"We made a lot of addicted people. We ruined a lot of lives by prescribing a lot of medication. And now we're, I think, starting to recover from that and people are beginning to understand," Epstein said. "But it's not so straightforward. And sometimes we don't know the answers until we make the mistakes."
A proposed settlement between Insys and plaintiffs in the class-action lawsuit of $6,125,000 is currently being offered, and a hearing is expected by Dec. 4 to determine (among other things) whether the settlement should be approved by the court and plaintiffs.
In August, Oregon and Insys entered into an Assurance of Voluntary Compliance (AVC) agreement in which the company agreed to pay the government $1.1 million. In settling the case, the company continued to deny all of the state's claims and did not admit any wrongdoing or liability. In a report accompanying the investigation, the state accused Insys of engaging in everything from kickback schemes to off-label marketing and encouraging some sales representatives to engage in inappropriate behavior with doctors, all in an effort to boost sales.
The settlement between Oregon and Insys may not seem like much money for a company with a market cap close to $2 billion. However, the fine is more than double Insys' $533,000 in Subsys sales in Oregon.
"If other states followed suit with similar conduct and obtained similar results, that would be a severe sanction for the company," Hart told CNBC. "Clearly, having to disgorge two times their income would be a deterrent and frankly perhaps a death sentence," he said.
On Oct. 29, the U.S. Food and Drug Administration granted Insys "Fast Track" designation — which expedites drug development, review and potential approval — for a sublingual spray to treat opioid intoxication or overdose, a growing nationwide problem that the company cited in a press release announcing the FDA decision.
The Southern Investigative Reporting Foundation's Roddy Boyd contributed to this report.
Is it time for your doctor to get a financial checkup?
It's not uncommon for pharmaceutical companies to pay physicians for things like speaking fees, but if you're suspicious about your own doctor or are curious about level of fees paid, you can give your doctor a financial checkup by doing a little research on the Centers for Medicare & Medicaid Services Open Payments website.