For more than two decades, Simcha Kosher Catering in Dallas offered a variety of specialty prepared foods that customers could take home for their Passover Seders — the ritual meal that starts the eight-day holiday. During the pandemic, the company pivoted to "Seders in a box," which included matzo, gefilte fish and other Passover items.
But this year, for the first time since it opened, Simcha will offer no small orders of chicken schnitzel, matzo kugel or other kosher-for-Passover foods that can be taken out. The catering company will focus only on large events.
"We just felt like people were going to be freaking out about the prices this year," founder Lowell Michelson said.
And with wholesale prices for poultry, meat and salmon up by 20 percent to 25 percent and employee wages up by $7 to $10 an hour, Michelson said, the numbers didn't add up in the right direction for Simcha, either. In previous years, prepared Passover dishes typically made up only about 5 percent of the company's annual revenue.
As millions of Jews nationwide prepare for the holiday to begin Friday night, many face much higher prices for Passover foods, which, along with so many other growing expenses, are taxing their budgets. With inflation at its highest level in four decades, caterers, grocers and shoppers say this could be the most expensive Passover in recent memory.
For many businesses and holiday observers, the only thing to do now is to try to make it work.
Baruch Epstein is an Orthodox rabbi and the director of community outreach at Lubavitch Chabad of Illinois, in Chicago. He said he has been extra economical this year in preparing for the public Seder his organization will host for 50 to 60 people Friday night while trying not to cut back too much.
"It's no secret that a lot of the attraction is the delicious food, and if that's going to get people to come and be able to do the traditions and commandments of Passover, we don't want to skimp on that and undermine the overall message," Epstein said.
Thanks in part to donations, Epstein's congregation has navigated shortages and higher prices to supply everyone in the community with food. But some traditional foods have become nearly impossible to get, like handmade shmurah matzo, which is often imported from Ukraine.
No amount of planning could have solved the matzo shortage, but for many grocers and catering companies, planning far in advance has made the difference.
At Zelda's Catering in Skokie, Illinois, Passover orders typically accounted for around $200,000 a year until the pandemic hit and orders plummeted. Facing a huge loss, CEO Linda Neiman realized, "If we don't try and do something for Passover, we might as well just close today. There's no reason to stay open." She quickly began local outreach programs and launched Zelda's Catering At Your Table! For Passover. The company held on.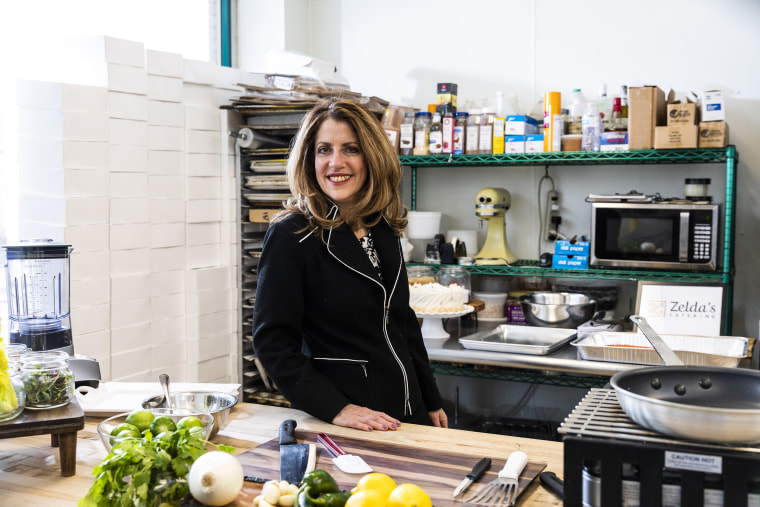 But the workarounds weren't over. Neiman suspected that this year would be riddled with  shortages. She started placing Passover orders in November and avoided the shortages that have plagued many food retailers and distributors. She also retooled the company's menu, removing certain hard-to-get items, like a particular type of boneless chicken breast, which would be selling at a premium. Prices of basic chicken, fish and plastic catering trays are all up by 25 percent to 50 percent.
Despite prices that were "out of control," Neiman said, her customers placed bigger orders this year. "We see people want to get together, they want to celebrate, so at this point, it has not necessarily impacted their buying," she said. "If anything, we see them ordering larger orders for Passover."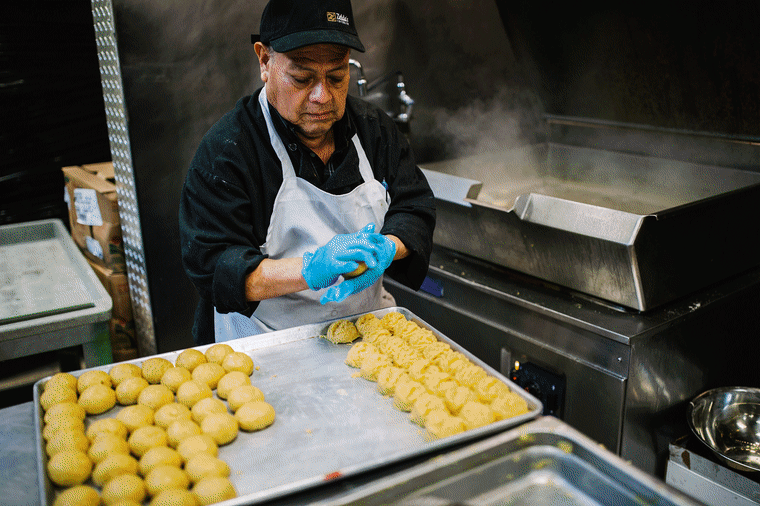 Greater demand could have been a plus for Yehudah Fink, the director of administration at David Elliot Poultry in Scranton, Pennsylvania. But he said the poultry shortage made the past few months "unbelievably nightmarish" and resulted in the company's leaving a lot of money on the table for orders it couldn't fill. Fink said that at times, orders were up to four times greater than supply.
"This never happened before. It's never been this way," Fink said. "We've had shortages, but nothing quite as bad."
Meat and poultry consumption surges during Passover because many other foods are off-limits. That's why, as the holiday approaches, David Elliot typically has a half-million pounds of chicken in its freezers — enough to make it through two to three weeks.
This year, his supply has gone out as fast as it has come in. Late last month, Fink said, an order of 1,500 chickens for Passover season wasn't filled because of an abnormally high mortality rate among chicks. Skyrocketing prices of grain and chicken feed, along with pandemic plant closures, mean even fewer chickens are available in the broader market.
Beef prices are much higher, too, which drives more consumers to chicken, making the situation even worse.
"Our beef is more expensive to produce than our chicken, which reflects the fact that it's a larger animal and it takes longer to raise," said Gidon van Emden, the CEO of KOL Foods, a grass-fed meat and poultry producer in Silver Spring, Maryland. "Because our farmers do work on a market, they can get more for beef than they can get for chicken per pound."
Van Emden said lamb has also been difficult to get, as well as items like kosher-for-Passover hot dogs, turkey sausages and bone broth, which has contributed to higher prices. 
For grocery store operators, rampant inflation has made Passover a high-stakes balancing act between their costs and the prices on the shelves. Supply chain problems, rising commodity prices for wheat and oil and high gas prices have helped push up costs on most products.
Matzo, which substitutes for bread and is basically flour and water, is often used as a loss leader to lure in shoppers in the hope that they will buy the rest of what they need while they're in the store. Manischewitz, the biggest matzo manufacturer in the country, raised prices on its kosher-for-Passover matzo by 10 percent to 15 percent this year, according to grocers, which means the loss on that loss leader just went up by double digits.
Eli Siegel, the general manager of Market Maven, a kosher grocery store in Pikesville, Maryland, said around 90 percent of his products are private-label, which has made the balancing act a little easier. Siegel, who uses a lot of vendors, said national shortages haven't been a big problem.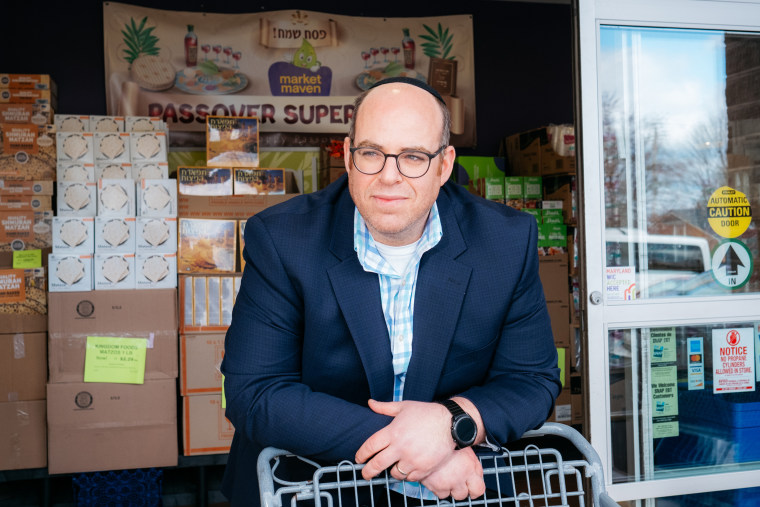 "My team is putting tremendous amounts of time and effort to make sure that the consumer will not really feel the difference as far as when it comes to the store," he said. Even so, he expects the store's holiday sales to triple this year.
"The main key [for shoppers] is come in prepared, have a shopping list and then have an open mind to be flexible with trying different companies or modifying a menu a little bit of the day," he said. "The goal is for all of us to have a happy and healthy Passover and ride this wave together."