Hundreds of women are coming forward claiming a popular celebrity-endorsed hair care product caused their hair to fall out and severely damaged their scalps.
More than 200 people in 40 different states have filed a class-action lawsuit against Wen Hair Care and infomercial giant Guthy-Renker, alleging that using the company's cleansing conditioner resulted in baldness, rashes, scalp irritation, hair breakage and hair discoloration.
The products, which are designed, manufactured and sold by Chaz Dean, the self-purported hair stylist to Hollywood's "Who's Who," and Guthy-Renker, the direct marketers behind the Proactiv acne treatment and other popular beauty products, are described as being a sulfate-free alternative to shampoo.
The companies, which have marketed the products heavily using near round-the-clock infomercials featuring celebrity testimonials from the likes of Brooke Shields, Alyssa Milano and Angie Harmon, say Wen products works as a "shampoo, conditioner, deep conditioner, detangler and leave-in conditioner," but some women who have used the product say it has caused irreparable damage to their hair.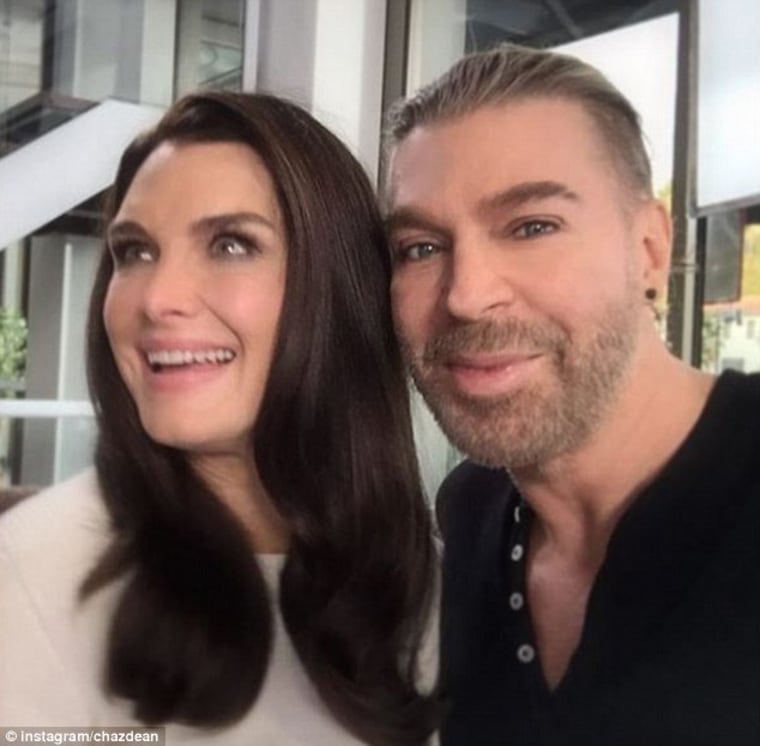 The companies claim that regular shampoos can damage the hair, but that their products drastically improve the health and appearance of hair in just one use. The infomercials encourage consumers to use large quantities of the Wen products, describing them as "gentle enough to use every day" and stating, "You can never use too much! The more you use, the better the results."
The lawsuit, filed by the law firm of Christiansen Davis, alleges that the Wen products contain "active ingredients (that) act as a depilatory and caustic agent, either by causing a chemical reaction that damages the hair strand and/or follicle."
The lawsuit further alleges that the manufacturer knew about these complaints but refused to do anything about them, including removing the products from stores.
The lawsuit does not specify which ingredients could be to blame for the alleged issues, but it does claim that "numerous harsh chemicals" are present in the formula.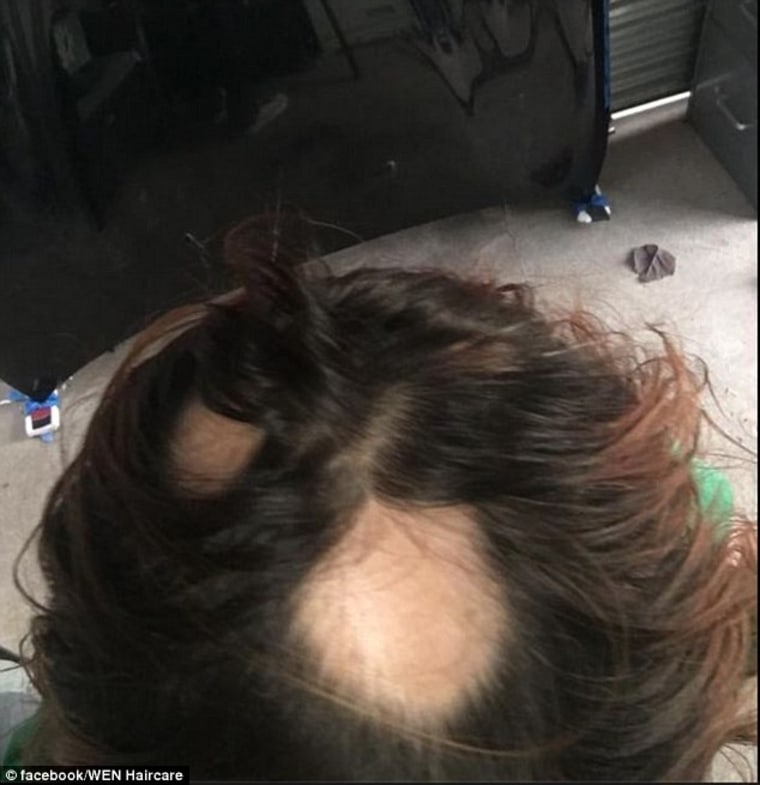 Wen has been extremely successful since its launch, reportedly raking in $100 million in its second year, and has a slew of positive reviews on Amazon, earning it a top rating. The products are also now sold in Sephora stores.
In a statement provided to NBC News, Wen, Guthy-Renker and Chaz Dean rebutted the claims, saying, "There is no scientific evidence to support any claim that our hair care products caused anyone to lose their hair. There are many reasons why individuals may lose their hair, all unrelated to Wen hair products.
"We intend to vigorously contest the allegations made against our products. And we encourage any customer with any questions to contact us."
Amy E. Davis, a partner with the Christiansen Davis law firm, said in an email Tuesday that "the parties are attempting to settle their differences and we have agreed to refrain from any extrajudicial statements in the meantime." She declined further comment.