The maker of Purely Soothing eyedrops is recalling two lots of the product because they were not sterilized.
As of last week, Phoenix-based Pharmedica USA LLC said it had not received any reports of adverse events or illness related to the recalled product, which is 15% methylsulfonyl methane (MSM).
The product was distributed worldwide. Users of the affected products risk infection and potentially blindness.
The eyedrops are used as an anti-inflammatory designed to assist with symptoms of eye irritation and/or swelling, and is packaged in white, cylindrical bottles. The eyedrops (LOT#: 2203PS01, 1 oz, UPC 7 31034 91379 9; and LOT#: 1808051, ½ oz, UPC 7 31034 91382 9) have eyedropper caps and white lids.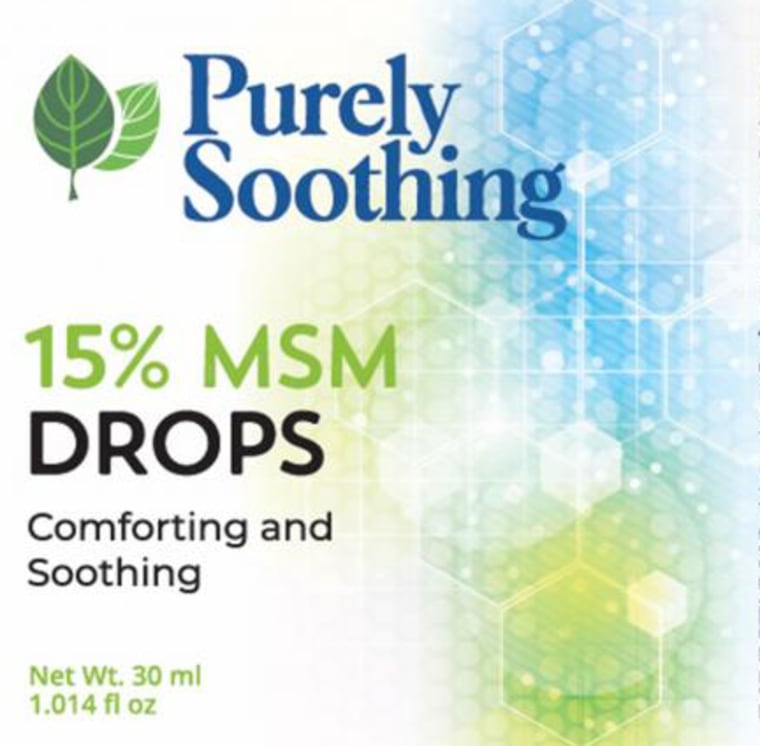 The announcement follows a recall last month of eyedrops made in India that were linked to an outbreak of drug-resistant infections. One person died and at least five others had permanent vision loss.
Last week, the Food and Drug Administration posted a separate recall announcement from Apotex regarding six lots of prescription eyedrops used to treat a form of glaucoma. The company said it launched the recall after finding cracks in some bottle caps.
There's no indication the latest recalls are related to those products.
Pharmedica is advising customers to immediately stop using the product and return it to the place of purchase. Wholesalers and retailers should stop distributing and return to Pharmedica USA LLC immediately or confirm that the product has been disposed of, with proper verification.
Consumers with questions regarding this recall can contact Pharmedica USA by phone at +1-623-698-1752 or by email at osm@pharmedicausa.com.