This week in celebrity real estate, J.P. Morgan Chase paid $950,000 for R. Kelly's Illinois foreclosed mansion, actor Ryan Phillippe finally sold his Zen-inspired home and Camille Grammer threw her Malibu estate back on the market.
Report: R. Kelly loses mansion to foreclosure
R&B star R. Kelly's real estate saga is finally over. J.P. Morgan Chase paid $950,000 for Kelly's 22,000-square-foot Illinois mansion at an auction on March 18, according to Chicago Real Estate Daily.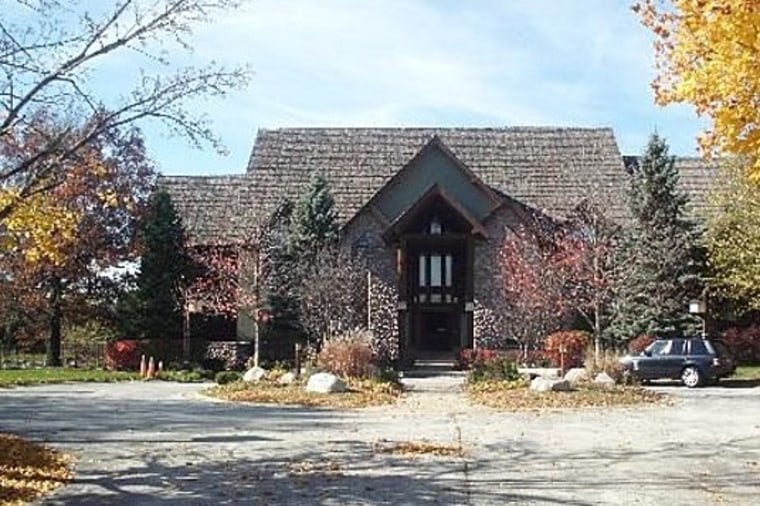 The singer-songwriter-producer, whose legal name is Robert S. Kelly, was hit with a $2.9 million foreclosure suit in July 2011 because he had stopped making payments on the Olympia Fields, Ill. home. But after trying to force a loan modification when the home's appraised value dropped from $5.2 million to $3.8 million in the span of a year, Kelly threw in the towel.
The home, only 30 miles from Kelly's Chicago hometown, had been listed as a short sale — first for $1.595 million and most recently for $995,000 — since 2011. From a jungle-themed swimming pool to a home theater and large, gated driveway, the estate has several celeb-worthy amenities.
Walking away may have been the smartest choice for the artist, who has faced financial difficulties for a few years. As of last summer, Kelly reportedly owed more than $5 million in unpaid taxes, according to documents held by the Cook County Recorder of Deeds. He paid $2.8 million back in 2008 — the same year he beat a child pornography case — and more than $1 million in 2011, but still owes a hefty sum.
Ryan Phillippe sells Hollywood home
Ryan Phillippe's Hollywood Hills estate may promote a peaceful Zen-inspired escape, but the actor has had to face the realities of real estate head-on. After divorcing "Cruel Intentions" co-star Reese Witherspoon, Phillippe listed his 7,477-square-foot home for $7.45 million in December 2010. However with a steady decline in home prices and a strong recession taking its toll in 2011, the actor learned it wasn't the best time to sell and removed the listing.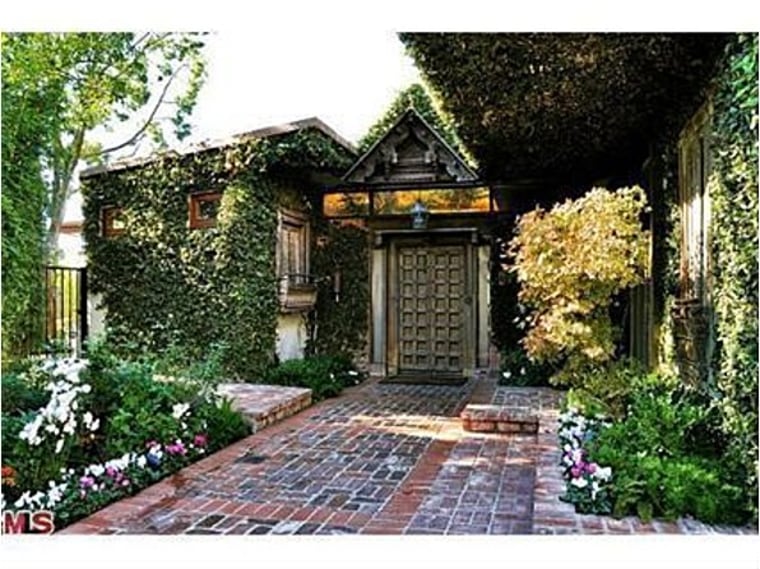 Last summer, the home hit the market again, this time with a $6.995 million price tag. A little over eight months later, Phillippe's home has sold for $6 million.
The home was built in 1998 and called "Rising Zen" due to its combination of Asian and modern architecture. The landscaping also adds to the home's tranquil feel with green foliage creeping up the sides and extending into the foyer. Inside, a sleek modern design provides updated amenities, while ornate accessories add hints of cultural flair.
While the home's design style is tasteful and subdued, over-the-top amenities have celebrity status written all over them. Highlights include a two-story gym directly off the master suite, a bar surrounded by an in-home aquarium, a koi pond and media room. Not to mention the home has a private "eco-friendly" pool with sweeping views of downtown L.A.
Camille Grammer's Malibu Mansion Back on the Market
Not only has Camille Grammer walked away from "The Real Housewives of Beverly Hills," but the ex-wife of actor Kelsey Grammer is also trying to cut her Malibu ties. The former couple's mansion is back on the market for $14.995 million, significantly less than its original asking price of $17.5 million last summer.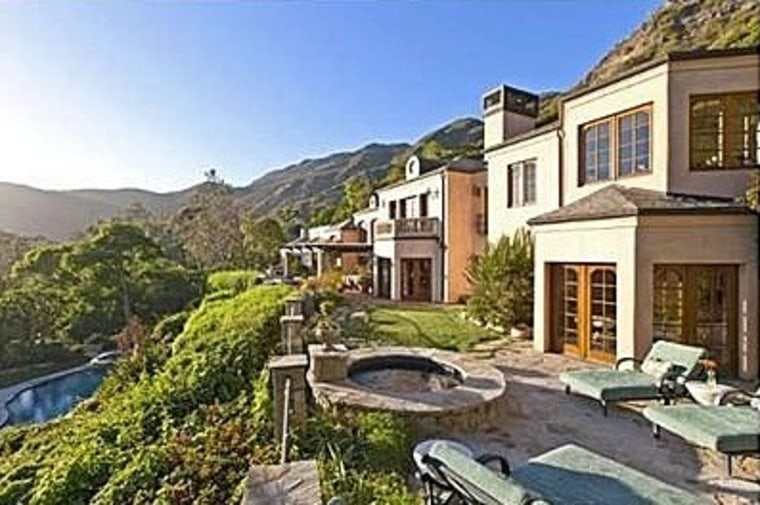 Meanwhile, the Grammers' longtime Beverly Hills residence recently received a price cut, now wearing an identical price tag of $14.995 million.
Located at 3250 Serra Road, Malibu, Calif. 90265, the Malibu retreat has been owned by the "Frasier" and Bravo-TV stars since 1998, when they purchased the 4.75-acre property for $4.5 million. While their one-time primary residence in Beverly Hills is luxurious in its own right, the Malibu home is all about location, situated on the prestigious Serra Road hillside.
The grounds play up the location with towering trees, flowering gardens, a private pool, barn and guest house draped over the property. Inside, large french doors open to an outdoor dining area with panoramic views.
Related content from Zillow:
Tim Geithner's Escape From DC Now Includes Home for Sale
Big Move: Chelsea Clinton & Husband Buying NYC Condo