CHICAGO - Lower-priced Samsung phones will likely start offering the mobile wallet "within the next year," Thomas Ko, global co-general manager of Samsung Pay, said in an interview.
The service debuted this year in South Korea on just a handful of high-end Samsung phones, including the Galaxy Note 5, the Galaxy S6 Edge, Galaxy S6, and S6 Edge Plus.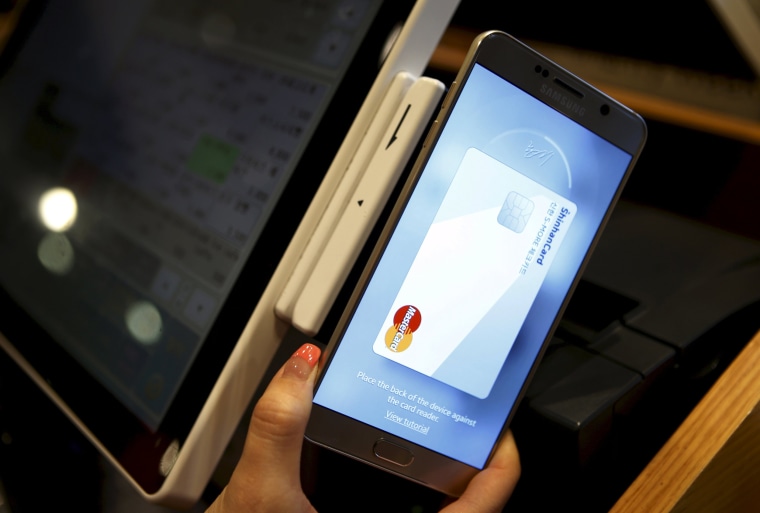 Wider "handset availability of Samsung Pay as well as online payment support is coming soon," he said late last week.
He did not comment on which other countries Samsung Pay would expand to.
Samsung Pay has already scored a lead over its major rivals Apple and Android, by launching its U.S. service on Sept. 28 with technology that is widely used at most stores. Apple Pay and Alphabet Inc.'s Android Pay require retailers to install new equipment.
Chase Working on a Digital Wallet to Challenge Apple Pay
By accepting payments online, Samsung Pay will compete with established rival PayPal, as well as newcomers such as Visa's Visa Checkout.
Mobile wallets have struggled to find favor in the United States, which has also been slower than Europe and Asia to adopt technologies such as credit cards embedded with microchips.
Samsung Pay is already the most widely accepted mobile wallet in the United States because it is compatible with new and older credit card terminals and do not require any special arrangements with retailers, Ko said. For instance, shoppers at Wal-Mart or Target can pay by just waving their smartphones with the app.
By contrast, Apple Pay, launched in September 2014, requires retailers to install new equipment that supports near-field communication (NFC) compatible with its service, which has hindered wider acceptance, consultants said.
"For Samsung, moving online could be a smart move," James Wester, research director, global payments, at IDC Financial Insights, said. "It will help them build customer habit and they can benefit from that when U.S. consumers transact in stores."
Pay by Phone Number: Apple Making It Easier to Buy Online Without Credit Card
While Samsung Pay is the most widely accepted mobile wallet, customer adoption remains a hurdle because many shoppers find it is not worth the trouble to use the service when swiping a credit card is just as easy, he noted.
Samsung Pay had an average of eight transactions per U.S. user within the first four weeks of its launch, the company said in October.