Scores of garment workers have fallen sick this week at factories in Cambodia including two that produce clothing for sportswear giants Puma SE and Adidas, police and workers said on Thursday.
A total of 118 employees passed out at work on Thursday at the Shen Zhou and Daqian Textile factories in Phnom Penh, police said, another blow for an industry fraught with disputes but critical to Cambodia's fledgling economy.
Puma and Adidas said they were investigating the faintings at the two factories and would respond soon.
Garment manufacturing earns Cambodia more than $5 billion a year in revenue and employs some 600,000 people, many of them breadwinners for impoverished families in the countryside.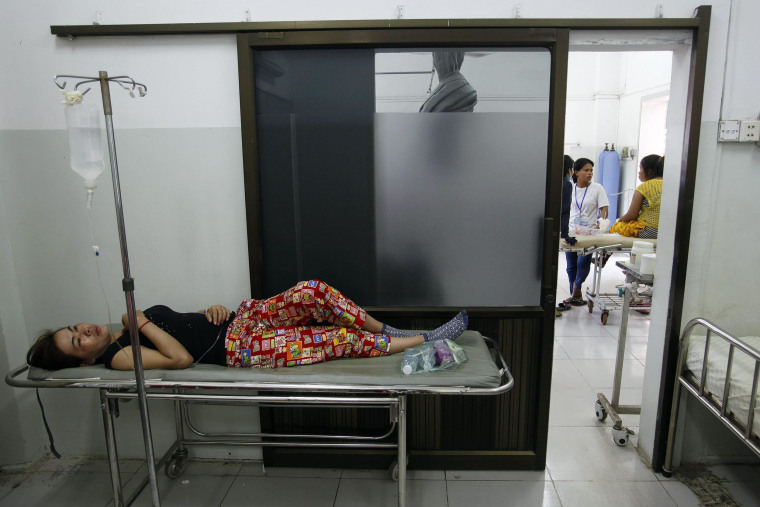 "We don't know why but one worker was sick and others just saw them and began to collapse," district police chief Khem Saran told Reuters.
He said 53 employees had fallen sick at another factory because of the strong smell of paint. Labor rights NGO Community Legal Education Center said more than 200 workers had fainted this week.
Mass faintings are all too familiar in Cambodia, which has become an important manufacturing center for many high street fashion brands.
Garment makers have often complained of poor ventilation, strong chemicals and use of potent glue for footwear, although official investigations in recent years have been largely inconclusive.
There were more than 1,000 faintings reported in 2011 alone in factories that are mostly owned by Chinese, Taiwanese and South Koreans. Most workers earn less than $100 per month and many volunteer for overtime to boost their income.
-- Reuters