Starbucks reported quarterly cafe sales growth that fell short of expectations in all major markets as customers made fewer visits, sending its shares down almost 3 percent on Thursday.
Results from the United States, which contributes the lion's share of sales and profits, missed targets due to the delayed start of a popular Frappuccino Happy Hour promotion and weaker demand that executives attributed to a contentious U.S. presidential election campaign, terrorist attacks and civil unrest.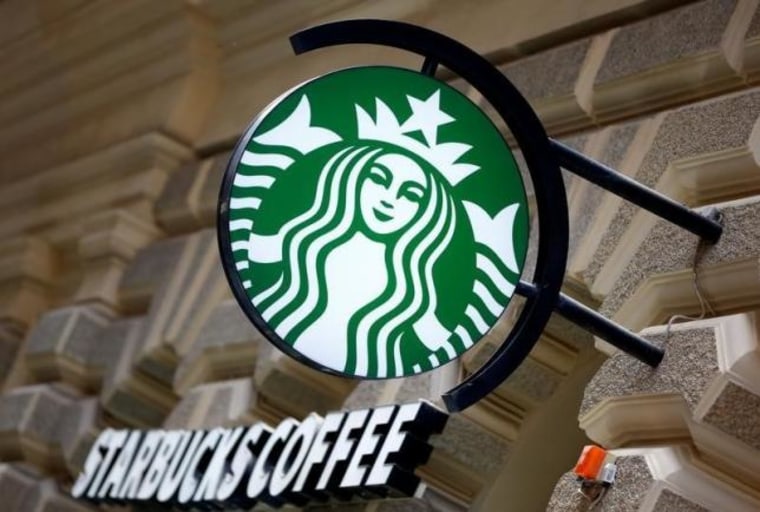 The world's largest coffee chain reported that global sales at cafes open at least 13 months rose 4 percent in the fiscal third quarter ended June 26, well short of the 5.6 percent gain analysts had expected, according to research firm Consensus Metrix.
The U.S.-dominated Americas region posted 4 percent growth, short of analysts' call for a 6.1 percent gain, after rising 7 percent in the second quarter and 9 percent in the first quarter.
Customer transactions in the Americas were flat for the quarter, when Starbucks also changed its rewards program to remove the incentive to split orders to accumulate points faster.
Chief Executive Howard Schultz called the U.S. cafe results "an anomaly," and said Starbucks was confident that it could again achieve quarterly same-restaurant sales growth of 5 percent or more.
Earlier on Thursday, Starbucks rival Dunkin' Brands Group Inc reported soft U.S. traffic for the latest quarter. Nigel Travis, chief executive of the company that owns the Dunkin' Donuts and Baskin-Robbins brands, said the industry had been struck by a "mini-malaise."
Financial reports from Chipotle Mexican Grill Inc and Del Frisco's Restaurant Group Inc on Thursday were also disappointing.
"That's a pretty good sign that consumer spending trends aren't great right now," Stephens restaurant analyst Will Slabaugh said in a telephone interview.
Starbucks, which is investing in mobile ordering and payments to serve customers faster, has been under fire from employees who say a recent move to cut labor hours has hurt take-home pay, morale and customer service.