Shoppers still looking for deals after the holiday season are likely to find them, as retailers continue their heavy promotions in January.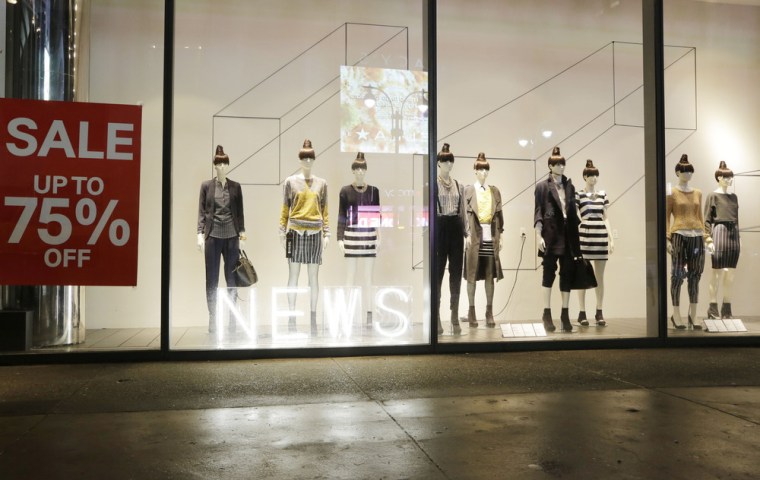 "Our data indicates not only are promotions more widespread this year, but also discounts are deeper," Morgan Stanley analyst Kimberly Greenberger said in a research note. "The 'Polar Vortex' likely hindered week one, but our mall visit indicated week two was only marginally better, despite temperatures essentially in-line with last year."

Of the 26 retailers that Greenberger tracks, only Urban Outfitters' Anthropologie was "unequivocally less promotional" than last January, she wrote. Abercrombie & Fitch and Gap's Banana Republic were among stores that had a higher percentage of inventory on promotion, as did Macy's, which outperformed most of the sector in the November to December period.
What's more, management at Lululemon and Express made statements earlier this month that traffic in January has continued to be weak, with Express saying it expects to remain promotional during the month. The women's clothing retailer on Thursday offered shoppers 40 percent off every item, a deal that was prevalent in its pre-holiday rush.
In all, Greenberger said the retailers she covers were 40 percent more promotional than in the same month last year.
—By CNBC's Krystina Gustafson. Follow her on Twitter @KrystinaGustafs.