2627 Banks St., New Orleans, La.
For sale: $159,000

Shipping containers are the mainstay of the import business. Sturdy enough to crate cargo thousands of miles and handle the squalls of crossing the ocean, shipping containers are now getting second lives as the building blocks for homes.
Several containers can be combined for a larger residence or business, or one or two work just as well for a starter home, as is the case for this New Orleans home.
Made of two shipping containers, the structure is New Orleans' first shipping container home, says real estate agent Natalie Lafont of Talbot Historic Properties.
Manufactured by MekaWorld, a modular home builder, the structure came partially assembled, and the homeowner finished the home on site.
The review and planning process took more than a year, explains Lafont. "But it was well-received by the city, neighborhood and community in general. I would anticipate a growing popularity of (shipping container homes) in our marketplace," she said.
Despite its size — measuring just 640 square feet — the Tulane-Gravier home feels remarkably spacious, Lafont says.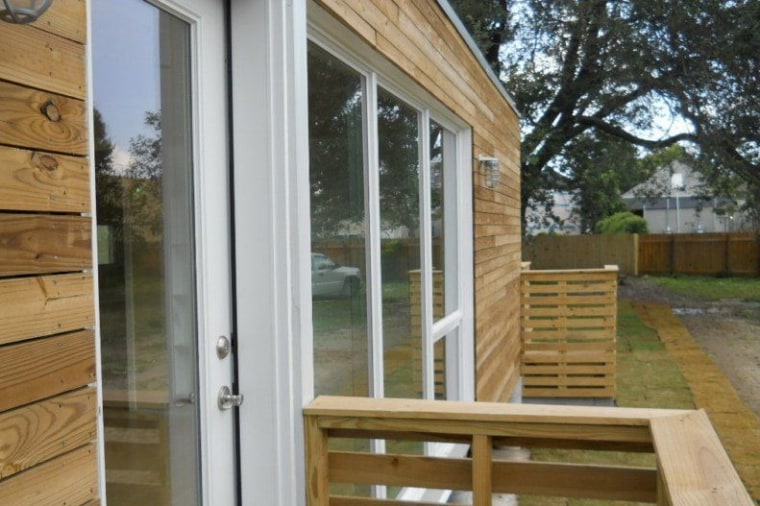 "There are lots of windows on each side, with some being floor-to-ceiling and front-to-back, offering tons of natural light. For a one-bedroom home the feeling is airy with an open floor plan," she said.
Bamboo floors and neutral colors enhance the expansive feel.
Besides the obvious and very sustainable nature of using a recycled container, the home is also a strong structure, designed to withstand 130-mph winds.
The home is also available as a rental for $1,200 a month with a one-year lease. Or buy it and pay a $575 monthly mortgage payment, according to Zillow's mortgage calculator, assuming a 20-percent down payment on a 30-year mortgage.
Related content from Zillow:
House of the Week: Artist Retreat in Austin (VIDEO)
House of the Week: 'Portlandia' Eyebrow House (VIDEO)