Starting today, Tesco customers who want a traditional French croissant will have to look elsewhere.
The British supermarket chain -- and the world's second-largest retailer -- announced this week that it will no longer be selling curved croissants, bowing to pressure from shoppers who prefer the "spreadability factor" of a straight croissant.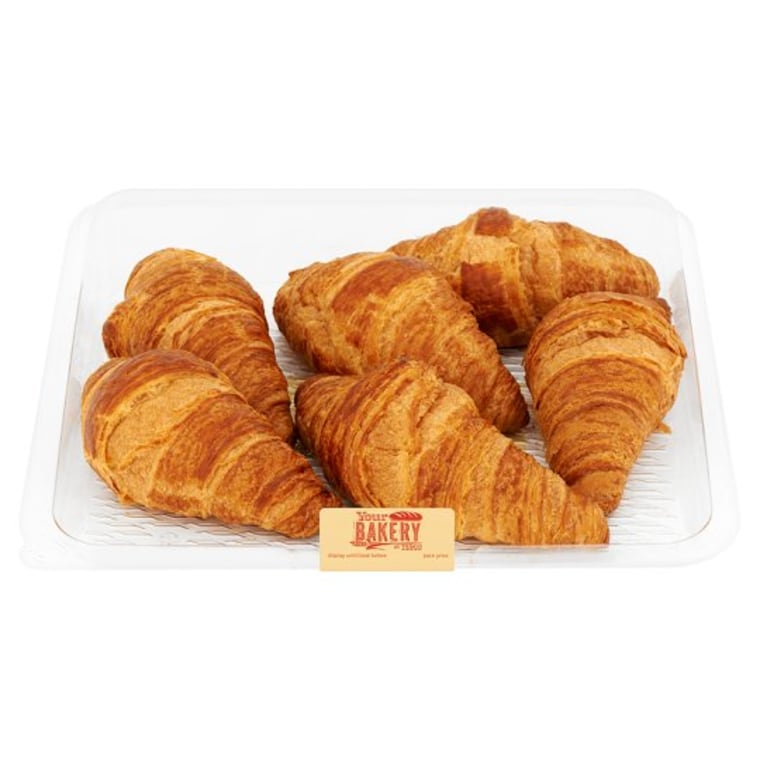 Harry Jones, croissant buyer for Tesco, explained in a news release, "At the heart of the move away from curved croissants is the spreadability factor. The majority of shoppers find it easier to spread jam, or their preferred filling, on a straighter shape with a single sweeping motion. With the crescent-shaped croissants, it's more fiddly, and most people can take up to three attempts to achieve perfect coverage, which increases the potential for accidents involving sticky fingers and tables."
Croissant-gate sparked a hot, buttery debate on social media, with many customers quick to point out that the very name croissant means crescent in French. As Brits brainstormed a new name for the non-curved, flaky pastry, the Twitter hashtag #droissant started to trend. ("Droit" is the French word for straight.)
Other bakery buffs questioned Tesco's ulterior motive for the change. Sandra Smile noted, "It's clearly a manufacturing or processing decision, as it's a lot easier to mass produce something with straight edges than the crescent shape you have to do manually."
"I don't know which is worse," sighed one Facebook user. "Tesco for standardizing the shape and saving material and cost now and in the future, or the [...] Brits who cannot spread jam and think a croissant should be treated like a piece of toast."