While it's 27 inches longer than the original Fiat 500 Coupe, the Italian maker's new 500L is positively minuscule when parked alongside more mainstream crossovers, SUVs and minivans.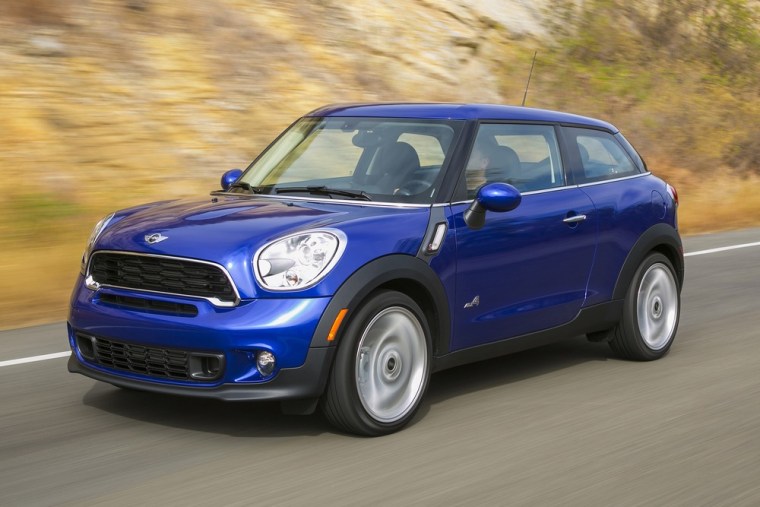 Slip inside, however, and you may be in for a surprise. Despite the Fiat 500L's pint-sized footprint, it offers as much interior space as the big Chrysler 300 sedan. Big things can come in small packages, or so Fiat hopes more and more Americans will discover.
The Italian maker's late 2010 launch "wasn't flawless," its new U.S. chief executive Jason Stoicevich admitted during a media preview of the 500L in Baltimore this month. But the original 500 line suddenly seemed to click with consumers last year, as 2012 sales surged to 43,000, slightly more than anticipated. Fiat has even more ambitious expectations for this year now that second model line is rolling into showrooms.
(More from The Detroit Bureau: Hands-free Systems Not Nearly as Safe as Automakers Say)
The Italian brand isn't alone. Its rival Mini set yet another all-time record of 66,123 in the American market, a 15 percent jump from the previous year. With a resurgent economy and more new products, such as the Mini Paceman, the British marque is equally upbeat about the coming year.
That might surprise those who think of the U.S. as the home of the land yacht. Indeed, most Americans still equate bigger with better and like their vehicles Costco-sized. While there has been some downsizing, data show that motorists are more likely to shift from V-8s to V-6s, or from six cylinder cars to four cylinder cars, rather than give up the roomy vehicles they've traditionally preferred.
(More from The Detroit Bureau: Ford Will Cut Factory CO2 Emissions 30%)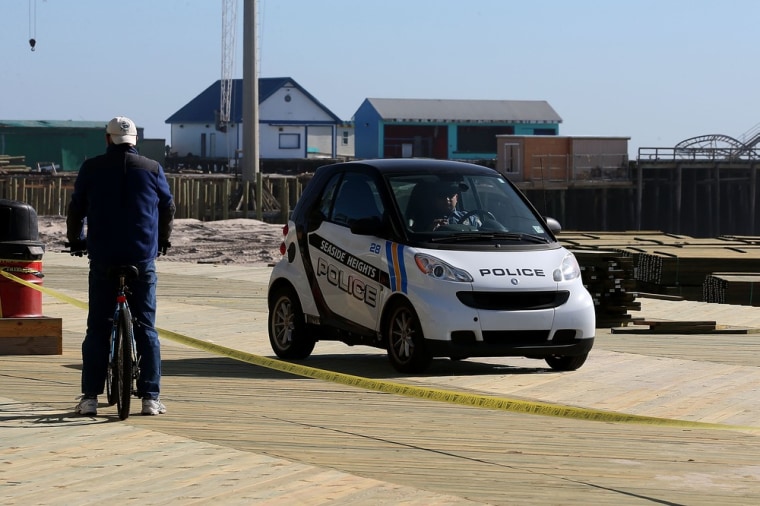 But some Americans are migrating to smaller vehicles that have long been mainstream in crowded, costly markets such as Europe and Japan.
These aren't the stripped-down microcars of decades past, however. In fact, some of the features that once drew customers to classic econoboxes don't apply to some of these newer offerings.
Surprisingly, what minicars like the Fiat 500 and the various Minis don't offer is maxi fuel economy. While the new 500L's 33 miles per gallon highway rating might be reasonable, it's far from best-in-class. There are compact cars just as efficient.
These products aren't necessarily bargain priced.
(More from The Detroit Bureau: 10 Best Base-Model Cars)
At $19,100 – plus another $800 delivery charge -- the least expensive "Pop" version of the 500L is about $105 more than the base Honda Civic and only about $1,600 less than the Mazda5 minivan. But for the money, the entry-level Fiat gives a buyer 16-inch wheels, chrome exhaust tips, heated power mirrors, a tilt/telescope steering wheel and even a five-inch infotainment touchscreen.
Mini products, from the smallest Cooper to the comparatively bigger Countryman, carry an even stiffer premium but pack in even more high-line features.
(More from The Detroit Bureau: Toyota Named World's Best Global Green Brand, Ford #2)
"When you're selling a microcar for compact car prices, you have to offer an appealing vehicle that steps out of the traditional small car hierarchy," said consultant Jim Hall of Detroit's 2953 Analytics.
Small cars, in general, are beginning to gain momentum, even if Americans maintain their love affair of bigger vehicles. According to Ford Chief Operating Officer Mark Fields, B- and C- segment vehicles – which range from the Fiat 500 to the Ford Focus -- have jumped from 13 percent of the overall U.S. market to 20 percent since 2005. And the trend is expected to continue at an even faster pace.
Vehicles like the original Fiat 500 Coupe and Convertible appeal to just 1 percent of the U.S. car buying public, adds the Italian maker's Stoicevich. By adding the bigger 500L, the maker quadruples its potential audience. He and other Fiat officials hint they might even nudge into slightly larger dimensions in the next few years.
But the trends are clearly working to the benefit of microcar makers like Mini and Fiat – and perhaps also the tiny Smart car. The microcar arm of Daimler AG, parent of Mercedes-Benz, Smart has had little success with its poorly reviewed Fortwo two-seater. But it is getting ready to reveal a slightly larger four-seater next year, the appropriately named Forfour. If it receives even close to the positive feedback garnered by Mini and Fiat it could become the next big small car.
"There's room for small cars with character," analyst Hall says.
More business news: