Thomas the Tank Engine has some new friends on the island of Sodor. The excitable engine's roundhouse now includes a range of international characters such as "proud" Carlos from Mexico, friendly Ashima from India, "driven" Yong Bao of China, and "feisty" Raul from Brazil.
In all, a total of 14 new characters have been announced by Mattel, and are set to appear in the upcoming Olympic Games-themed movie "The Great Race," which will be released later this spring.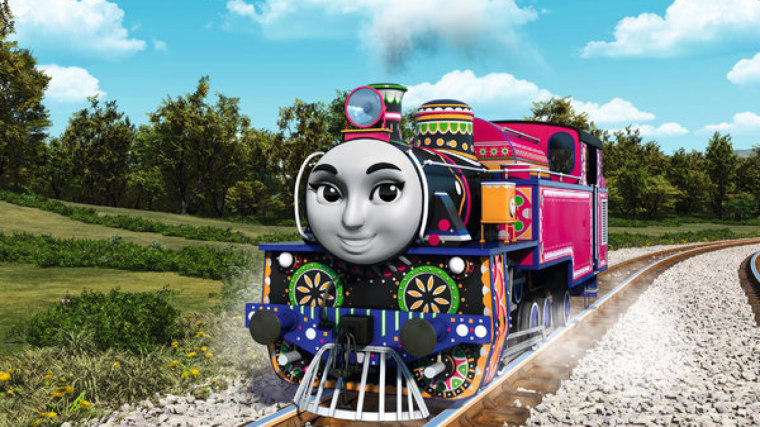 The much-loved locutionary locomotive first appeared in a British children's book in 1946, and came to life in 1979 when the stories became a hit TV show — with none other than Ringo Starr as the narrator. Since then, the franchise has expanded to a $1 billion dollar brand, with its largest markets in the U.S., China, and the U.K.
When Mattel purchased the Thomas the Tank Engine franchise from HIT Entertainment in 2011, the toy titan indicated it had major plans for a railway-line revamp. David Allmark, managing director at Mattel, said at the time that the Thomas brand was "pretty bereft of investment," and that the company would expand the franchise "on a worldwide basis, particularly in Latin America and Asia."
The new characters are clearly part of that plan.
Read More: Mattel's New 3-D Printer Lets Your Kids Make Their Own Toys
"I think what [Mattel] is doing is smart from a business and social standpoint," Richard Gottlieb, CEO of Global Toy Experts, told NBC News. "By being inclusive they create more business, and at the same time create a connection with children in the world's biggest markets."
But the anthropomorphic additions are not without controversy. "It's political correctness GONE MAD!" wrote one commenter on a thread discussing the issue. "Will they also have a disabled engine?" and "What next? The 'Slim Controller' with a thigh gap?" wondered others. "Hands off Thomas, you Philistines," steamed another.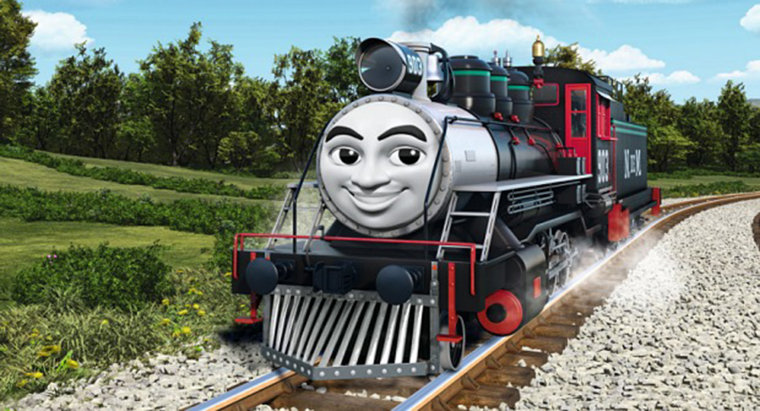 Toy industry experts lauded the multicultural move, however.
"Given the age range, this is simply presenting an opportunity to open a healthy dialogue, a conversation at home about different cultures," said toy expert Scott Steinberg. "When it comes to adding diversity, any attempt at increasing the spectrum of personalities is positive."
Others took issue with what they perceived as the overly stereotypical depiction of certain nationalities, namely Mattel's labeling of Rao as a fiery South American, sketching Carlos with very thick eyebrows, and describing Yong Bao as driven to achieve.
"We enjoy receiving feedback from consumers," Mattel told NBC News through its Fisher-Price brand. "In launching the new set of multi-national trains, designed based on historical engines of their respective regions, we looked to celebrate the rail culture and heritage of our global community, while sharing another exciting Thomas the Tank Engine adventure."
Toy insiders weren't so incensed.
"I don't see it as stereotyping so much as creating a cultural look that displays some basic physiognomy," said Gottlieb. "These characters therefore look like a composite of a people and look like everyone and no one within that population."
The target audience isn't likely to be as offended, either.
"We have to be sensitive to opinions on the matter, but from a child's perspective, their lens doesn't have as many facets," said Steinberg.
Ultimately, a toy is a toy. And all that's required of it is perhaps "anything to spark kids' imaginations," Steinberg said.