Time Inc., America's largest magazine publisher and owner of iconic titles such as Sports Illustrated, People, and Time, just axed 300 employees in a bid to grow its digital properties amid a massive corporate restructure and a decline in print revenue.
CEO Rich Battista announced in a memo to employees on Tuesday that the New York-based company had taken the "difficult but necessary step" to eliminate 300 staffers through layoffs or buyouts.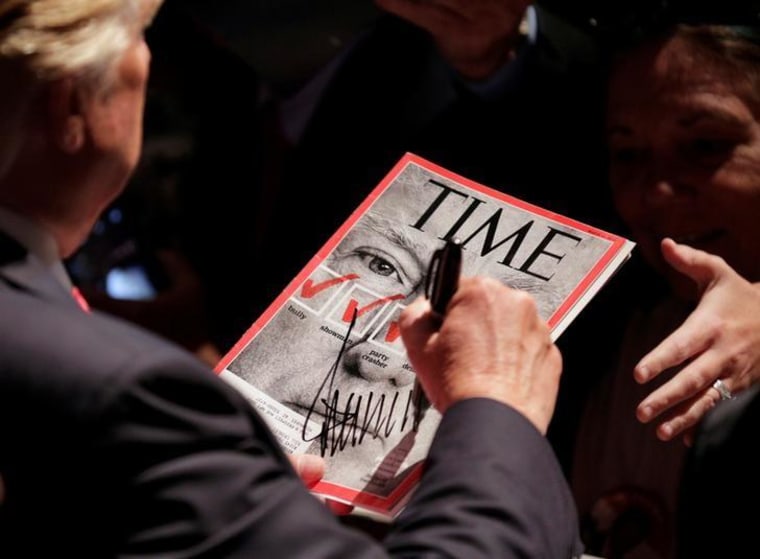 "Time Inc. is a company in rapid transformation in an industry undergoing dynamic change," Battista wrote in his note to staff, obtained by NBC News. "Transformations do take time and patience, but I am encouraged by the demonstrable progress we are making as we implement our strategy in key growth areas, such as video, native advertising and brand extensions, and as we see positive signs of stabilizing our print business, which remains an important part of our company."
The cuts come after the media behemoth rebuffed buyout offers from Iowa-based publishing powerhouse Meredith, and an investor group headed up by Edgar Bronfman Jr.
"We're re-engineering our entire cost structure," Battista told the Wall Street Journal after the announcement. "This isn't only about cutting employees."
The company has been struggling to head off a decline in subscribers and print advertisers, and had laid off 500 workers in 2014, followed by some 100 employees in late 2016. Consulting firm McKinsey & Co. was brought in earlier this year to assist with restructuring.