The Federal Reserve said Friday that Daniel Tarullo, the central bank's top financial regulator, has submitted his resignation, effective April 5, creating an opportunity for President Donald Trump to reshape the Fed.
"Dan led the Fed's work to craft a new framework for ensuring the safety and soundness of our financial system following the financial crisis and made invaluable contributions across the entire range of the Fed's responsibilities," Fed Chair Janet Yellen said in a release. "My colleagues and I will truly miss his deep expertise, impeccable judgment, wise insight, and strategic counsel."
Tarullo, 64, has been a member of the Fed's board of governors since 2009.
He served as chairman of the board's Committee on Supervision and Regulation and was chairman of the Financial Stability Board's Standing Committee on Supervisory and Regulatory Cooperation.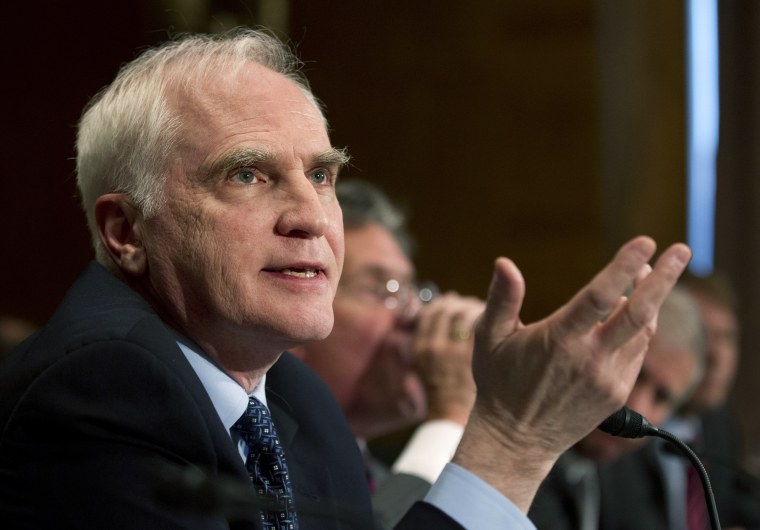 Tarullo is a voting member of the central bank's policymaking panel.
His resignation came after Trump took action to start easing regulations on the financial industry.
Trump, who won the White House on a populist platform filled with jabs at Wall Street titans, said previously he would cut "a lot" of the changes brought about by the Dodd-Frank Act.
White House press secretary Sean Spicer has said the rules hold back economic growth. He said Dodd-Frank is "frankly not doing what it's supposed to do."
Related: Trump's executive order directs Treasury to submit a report on possible financial regulation changes within 120 days
Tarullo said in a meeting last year that banking regulators must defend tough rules governing Wall Street and resist efforts to dilute regulations that might prevent a future financial crisis.
"It is critical that we not forget our still quite recent history," Tarullo told a meeting of financial market researchers in Washington, referring to the 2008 housing bust that pushed global financial markets to near collapse.
This article first appeared on CNBC.