TOKYO — Toshiba's chief executive resigned Tuesday to take responsibility for doctored books that inflated profits at the Japanese technology manufacturer by $1.2 billion over several years.
Toshiba Corp. acknowledged a systematic cover-up, which began in 2008. Various parts of the Japanese company's sprawling business, including computer chips and personal computers, were struggling financially, but top managers set unrealistic earnings targets under the banner of "challenge," and subordinates faked results.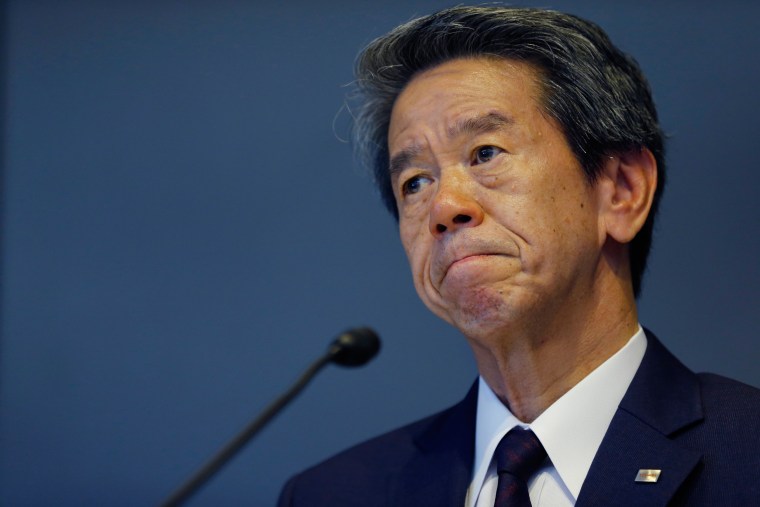 Bowing deeply before flashing cameras at a news conference, CEO Hisao Tanaka kept his head lowered for nearly half a minute in a gesture meant to convey deep shame and contrition. Tanaka's predecessors, Norio Sasaki, now a vice chairman, and Atsutoshi Nishida, an adviser, also gave up their posts.
"We have a serious responsibility," Tanaka told reporters. The company will need to "build a new structure" to reform itself, he said.
The inflation of profits to meet targets was carried out not only on one or two projects, but across the board, sometimes because the projects weren't even breaking even, according to the report of an investigation.
"There was intense pressure to produce results under 'The Challenge' initiative," the report said. "So employees felt cornered into resorting to inappropriate measures."
Japanese society is conformist and values team work so much it tends to frown upon whistleblowers, and their legal protection lags compared to those in the West.