It's like the bumper sticker says: Virginia is for lovers.
Amazon is out with its list of the Top 20 Most Romantic Cities right here in the U.S., and some of them may surprise you.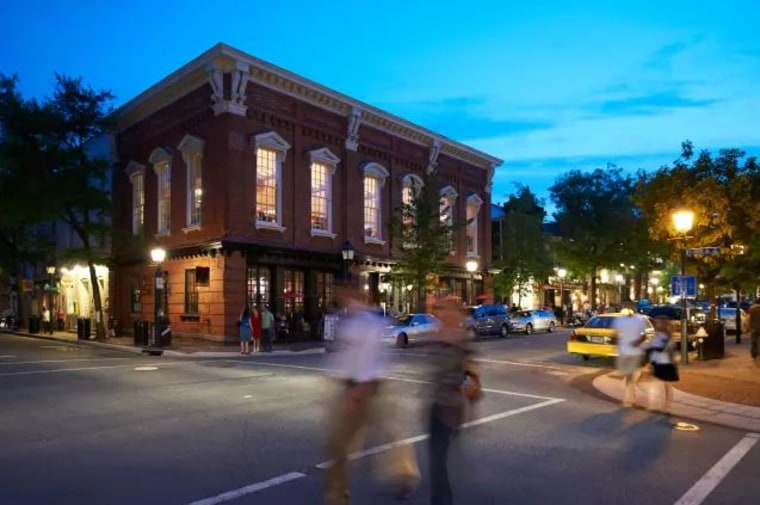 The online retailer's list rolled out every year around Valentine's Day, calls Alexandria, Virginia the most romantic city in the country. This is the third time the city has claimed the top spot — it was also listed as number one in 2010 and 2011.
Amazon bases its romantic city rankings on sales data from cities with more than 100,000 residents. It includes purchases per capita of romance novels and relationship books, romantic comedy movies and downloads of romantic music by artists like Barry White and Luther Vandross. It also includes sales per capita of sexual wellness products.
Here's the top 10:
Alexandria, Virginia
Miami, Florida
Knoxville, Tennesee
Orlando, Florida
Vancouver, Washington
Cincinnati, Ohio
Columbia, S.C.
Pittsburgh, Pennsylvania
Round Rock, Texas
Ann Arbor, Michigan
Rounding out the top 20 were Atlanta; Salt Lake City; Scottsdale; Everett, Washington; Gainesville, Florida; Seattle; Wilmington, North Carolina; Rochester, New York; Dayton, Ohio and Bellevue, Washington.
Related: Romantic Momemade Goodies to Make Your Valentine's Heart Melt
Some other interesting findings in Amazon's romantic data? Love apparently really is brewing in Washington state with four cities making the list this year. This is the third year in a row that Knoxville, Tennessee has made the top 10. Sin City fell out of the top 20 altogether this year after Las Vegas made the list for four years in a row. And Miami apparently knows how to keep the passion alive, ranking first in the purchase of sexual wellness products.