Senior U.S. officials pressed China again on Tuesday to reduce barriers for foreign businesses, saying concerns have grown due to a more complex regulatory environment.
Foreign business confidence has been impacted by regulatory and protectionist worries, following a series of government investigations targeting foreign companies and the roll-out of a national security law limiting the use of overseas technology.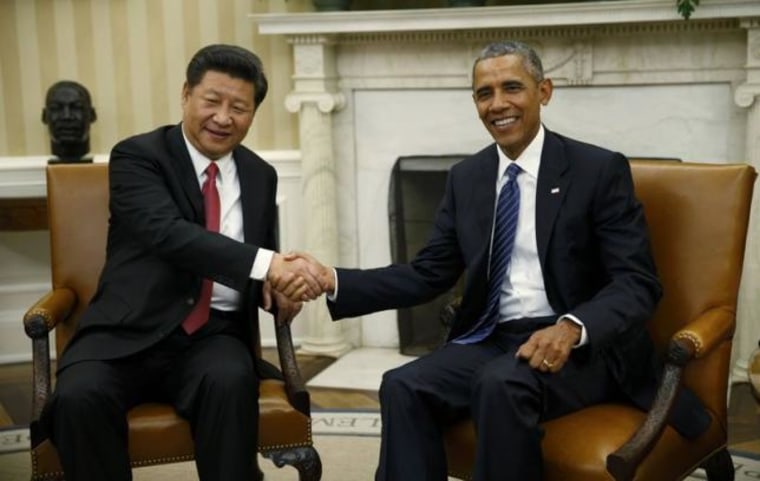 U.S. business groups have also complained about new Chinese regulations they say favor local firms and make it more difficult to operate in China, as well as other laws related to national security.
"Concerns about the business climate have grown in recent years, with foreign businesses confronting a more complex regulatory environment and questioning whether they are welcome in China," U.S. Treasury Secretary Jack Lew told Chinese and American businesses and officials.
"Our two governments have a responsibility to foster conditions that facilitate continued and increased investment, trade, and commercial cooperation," Lew said, on the second day of high level talks between the two countries in Beijing.
"This means enacting policies that encourage healthy competition, ensuring predictability and transparency in the policy-making and regulatory process, protecting intellectual property rights, and removing discriminatory investment barriers. These policies are vital as China seeks to build on its economic progress in recent decades."
Secretary of State John Kerry, speaking at the same event, said that as the two economies become more intertwined in shared prosperity, they have more "skin in the game" to keep their economic relationship on an even keel.
"So we have to work on intellectual property. We have to work on transparency and accountability, we have to work on certainty and the rules of the road," Kerry said, adding that certainty was critical for business.
Kerry expressed concern about China's new law on foreign non-governmental organisations, which he said may have a negative impact on non-profit health care groups that want to do business in China.
Barriers to investment in China should removed as quickly as possible, he added.
China says it is committed to welcoming foreign companies to the country, the world's second largest economy.
State Councillor Yang Jiechi, China's top diplomat who outranks the foreign minister, said China was working to open its markets, and pointed to talks over a bilateral investment treaty as an example of this.
"We are comprehensively deepening reform, expanding, opening up, and our economy is expected to maintain long term medium-high growth rates."
Speaking later to reporters, Yang also defended the NGO law.
"As China carries out reform and opening, the law must be followed. Foreign NGOs' activities in China will not face any obstruction.