Juno, the latest entry in an already crowded rideshare market, believes it has the magic formula to set itself apart from its competitors: Being nice to its drivers, starting with offering them equity in the company.
In a market dominated by rivals Uber and Lyft, which are gridlocked in an ongoing price war, Juno acknowledges that it cannot compete in terms of offering a lower fare. Instead, the startup, which plans to debut in New York City this spring, hopes to stand out from the crowd by providing superior service. And they think they can do that with happier drivers.
The ride-hailing service was founded by Israeli-American entrepreneur Talmon Marco, whose résumé includes stints as chief information officer of the Israeli Defense Forces; co-founder of Napster-like music file-sharing app iMesh; and CEO of messaging app Viber, which he sold to Japanese e-commerce site Rakuten in 2014 for $900 million.
Read More: Lyft Asks Judge to Stop Uber's 'Witch Hunt' for Trade Secrets
With this latest venture, Marco is betting that Juno's working environment will be attractive enough to lure the very best drivers away from rival services — thereby eroding the competition from the inside.
"What Uber left out in the process of building their company is that they completely and totally forgot about the people who do the work, the drivers," Marco told the Financial Times. "If [Uber] were to go public tomorrow, the drivers get nothing."
In addition to having the chance to buy stock in the company, Juno drivers will be independent contractors, will pay only 10 percent commission to the company, and can receive in-app tipping.
Read More: Uber Partners With Airbus For On-Demand Helicopter Rides
Juno is gunning for Uber drivers in particular, stipulating clearly to potential new drivers that they must have a 4.7 Uber rating. In doing so, Juno is hoping to capitalize on inner turmoil amongst Uber's driver base, after disgruntled workers in San Francisco and New York City tried to unionize to ensure fairer pay and less-restrictive working conditions. Uber drivers in Seattle did successfully unionize, but the city is seeking to overturn that ruling.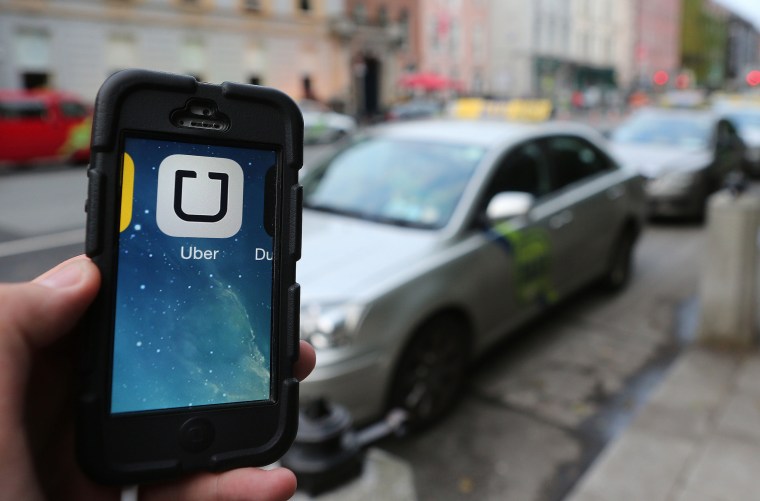 Additionally, the global ride-hailing service has been caught in the headlights for a recent spate of incidents that included criticism of its background checking system after a Michigan-based driver allegedly went on a shooting rampage while picking up passengers, and blamed the "devil" app for making him its "puppet."
For their part, drivers seem to embrace the addition of Juno to the market. One commenter on the popular Rideshare Guy forum noted, "People will welcome a company like Juno who has put a lot of intelligent effort into setting up the company before going to market, has proven business savviness and its own funding to get off the ground."
"We don't have a statement on Juno," a spokesperson for Uber told NBC News.