Univision has offered to acquire Gawker Media, challenging a $90 million stalking horse bid from media company Ziff Davis in the auction for the U.S. internet publisher, people familiar with the matter said.
Univision's bid for Gawker illustrates how the U.S. Spanish-language broadcaster is seeking to expand its digital media properties, and is not shying away from a news brand that has often courted controversy to build a cult readership.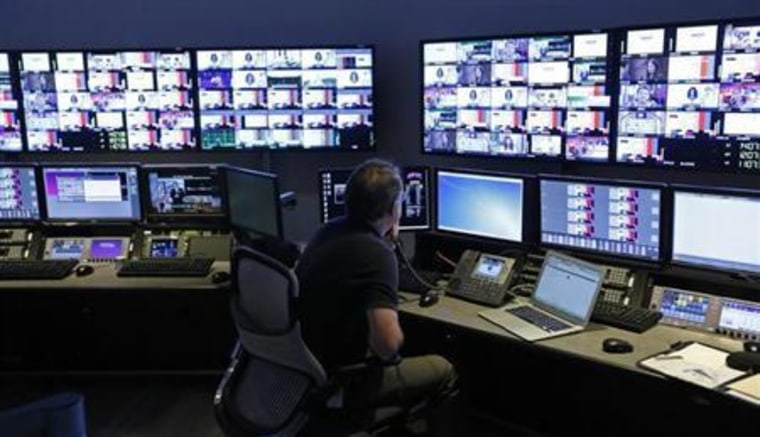 Despite the media hype that is usually associated with Gawker, however, Univision's sole bid shows that interest in the auction was otherwise limited. An investment banker representing Gawker said in court last month that he had a list of 40 potential buyers he planned to market the company to.
The sources asked not to be identified because the bankruptcy auction is still in progress. Univision and Gawker offered no immediate comment. Forbes magazine previously reported that Univision hade made an offer for Gawker.
Gawker filed for bankruptcy in June, with a prepackaged acquisition proposal from Ziff Davis, setting the floor for any other offers at the bankruptcy auction.
The New York-based publisher sought bankruptcy after facing a $140 million court judgment following an invasion of privacy lawsuit from former professional wrestler Hulk Hogan over the publication of excerpts from a sex tape.
Hogan's lawsuit was bankrolled by billionaire investor Peter Thiel, an early backer of Facebook and a co-founder of PayPal. Gawker Media CEO Nick Denton filed for personal bankruptcy earlier this month.
Read More: Gawker's Nick Denton Files for Personal Bankruptcy
Bids for Gawker, which also includes popular women's website Jezebel, sports site Deadspin and automobile enthusiast site Jalopnik, were due on Monday.
Ziff Davis can also raise its initial bid at the auction, scheduled to take place in private at the offices of Gawker's bankruptcy attorneys on Tuesday. A winning bid will then be selected, along with a backup bid.
Subsequently, a U.S. judge will have to approve the proposal selected as the winning bid in bankruptcy court on Aug. 18.
Influential Forces
Gawker and Denton were influential forces in the growth of online media, developing a direct, conversational and sometimes-slashing style that dispensed with many journalistic conventions and was widely imitated.
Its eagerness to dish salacious gossip was often condemned, but it was also one of the few early digital publishers to build a profitable independent business.
Once a powerful technology trade publisher, Ziff Davis went through bankruptcy of its own in 2008 and now produces consumer technology websites, including AskMen, Computer Shopper and Geek.com.
Univision owns a Spanish language broadcast network and another broadcast channel called UniMas, as well as several cable networks and a stable of Spanish radio stations.
Earlier this year, Univision acquired a minority stake in satirical website publisher Onion Inc.