A federal judge ordered United Parcel Service to pay nearly $247 million in damages and penalties for "illegally shipping" large volumes of untaxed cigarettes in New York, a court filing showed on Thursday.
UPS said it was extremely disappointed with the court's ruling and would appeal the decision.
"The court's monetary award is excessive and far out of the bounds of constitutional limits, particularly given that the shipments at issue generated around $1 million in revenue," UPS said in an emailed statement.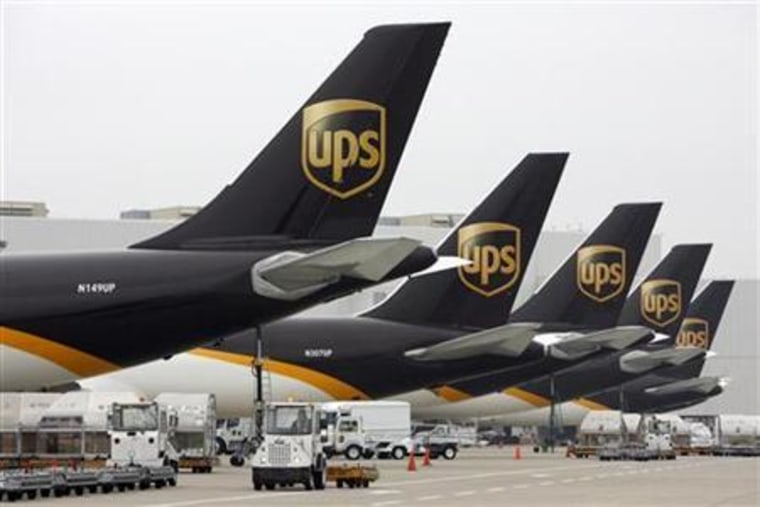 The ruling by District Judge Katherine Forrest of Manhattan justified the amount saying the court was convinced "modest penalties" will not make a "sufficient corporate impact" on UPS.
In total, New York state is awarded $165.8 million and plaintiff New York City is awarded $81.2 million.
The parties had to file certain required information to the court before April 7 in which UPS' court submissions showed a "lack of cooperation" and "odd abrasiveness," according to the court ruling.
The ruling said the court was "troubled" by UPS' "consistent unwillingness to acknowledge its errors".
The federal judge in March held UPS liable for having illegally shipped hundreds of thousands of cartons of untaxed cigarettes in New York, depriving the state and New York City of millions of dollars of taxes.
Judge Forrest then said the state and city were entitled to compensatory damages and fines, and that UPS' "high degree of culpability" meant "significant penalties" were appropriate.
The state and city had sought more than $872 million.
"We are pleased that the award of nearly $247 million to the city and state reflects the serious nature of the offenses at issue. Cigarette smoking is a leading cause of preventable death and the city and the state will continue in their efforts to protect the public health," said New York City Corporation Counsel Zachary Carter.
UPS was accused of having shipped since 2010 more than 683,000 cartons of untaxed "contraband" cigarettes to unlicensed wholesalers, unlicensed retailers and residences, often from smoke shops on Indian reservations.