Financial stocks led Wall Street sharply lower on Friday after much weaker-than-expected nonfarm payrolls data for May raised doubts if the economy was healthy enough to absorb an interest rate hike in the near term.
The U.S. Labor Department said payrolls increased by only 38,000 last month, the smallest gain since September 2010 and well below economists' forecasts of 164,000. The jobless rate fell to 4.7 percent, the lowest since November 2007.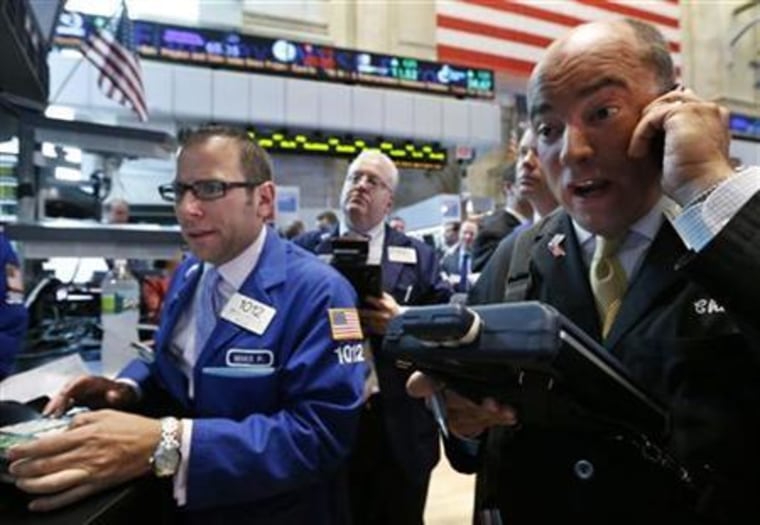 "This was not a huge miss or off-the-mark, this was a shocking miss," said Mark Grant, managing director and fixed-income strategist at Hilltop Securities, Fort Lauderdale. "This will change the Fed's viewpoint dramatically, in my opinion."
Traders slashed the odds of the Federal Reserve raising rates in June to 4 percent after the data from 20 percent previously, according to CME Group's FedWatch program. The probability of a July rate hike was reduced to 34 percent from 49 percent.
"I think this puts into serious question if the Fed is going to do anything for the year," Grant said.
The S&P financial index tumbled 2.2 percent and was on track for its biggest one-day loss in about four months, while the KBW bank index sank nearly 4 percent.
Goldman Sachs, Wells Fargo, JPMorgan, Bank of America and Citigroup dropped between 3-5 percent.
The dollar index sank 1.4 percent, touching a one- month low of 94.19, against a basket of major currencies.
"This was not a huge miss or off the mark, this was a shocking miss."
At mid-morning trading the Dow Jones industrial average was down 91.18 points, or 0.51 percent, at 17,747.38. Goldman and JPMorgan's declines accounted for about half of the drop.
The S&P 500 was down 13.66 points, or 0.65 percent, at 2,091.6 and the Nasdaq Composite was down 45.32 points, or 0.91 percent, at 4,926.05.
Seven of the 10 major S&P sectors were lower. Interest-rate sensitive utilities led the gainers with a rise of 1.63 percent.
In recent weeks global markets have been puzzling over what the Fed will do in the near term as relatively upbeat U.S. data has been eclipsed by a still-sluggish global economy and worries over the risk of Britain exiting the European Union.
Investors will now turn to Fed Chair Janet Yellen's speech on Monday for clues on when rates will be hiked following the dismal jobs data.