Embroiled in a scandal over unauthorized customer accounts, Wells Fargo faces a steep challenge in overhauling its hard-charging sales culture without gutting profits.
Until recently, Wells staffers labored under ambitious quotas while executives boasted to Wall Street about "cross-selling" each customer multiple accounts.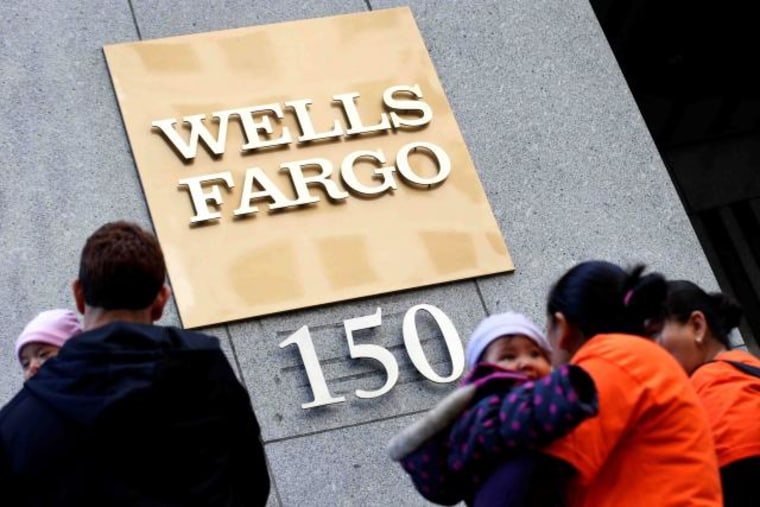 That system collapsed with revelations that thousands of employees opened as many as 2 million accounts without customer permission, leading to a $185 million fine in September. But the problems ahead extend far beyond regulatory penalties, investigations and lawsuits.
Executives will have to dismantle and rebuild systems of sales incentives and performance management that date back two decades, said retail banking experts, including two consultants who have worked for Wells Fargo. That will require heavy spending on hiring, training and installing safeguards against abuses.
"They have to retrain their entire sales culture going back years," said Paul Miller, an analyst at FBR Capital markets. "It's a huge job."
Wells Fargo spokesman Oscar Suris declined to comment for this story.
On Monday, bank CEO John Stumpf and President Tim Sloan led a conference call with 500 executives to lay out responses to the scandal, including the addition of 2,000 risk management employees and a series of branch tours by the new head of retail banking, according to the Wall Street Journal.
Management said the bank had lost some retail banking business and could lose more.
"It's going to be harder for awhile, and we get that," Sloan said, according to the Journal.
Dan Kleinman — a San Francisco-based consultant who has worked with Wells Fargo on and off since the 1970s — predicted it would take the bank 3-5 years to rebuild its sales and management structures, which he called a "Herculean task."
Retraining could involve as many as 100,000 staffers at more than 6,000 locations. Some other potential costs are less obvious, such as recruiting and retaining the necessary talent.
"The question is whether the type of folks you want as employees will even work for the bank," Kleinman said. "Its reputation is soiled."
Stumpf has said he still "loves" cross-selling, but he used the word sparingly while fielding withering questions from the Senate Banking Committee. Stumpf explained that it was "shorthand for deepening relationships."
Some industry experts agree that the bank's failures stem more from poor management than from the mere idea of selling customers multiple accounts, which isn't unique to Wells.
Citigroup predecessor Citicorp was one of the first companies to encourage cross-selling in banking in the late 1970s under former CEO Walter Wriston, according to financial journalist and author Philip Zweig, whose biography of Wriston was published in 1996.
"There's nothing inherently wrong with cross-selling," Zweig said. "The Wells Fargo scandal is the result of greed, perverse incentives, lack of controls ... and just plain bad management."