Wells Fargo's chairman is stepping down early as the banking company tries to recover from growing scandals and will be replaced by the first female leader in its 165-year history, the company said Tuesday.
Wells Fargo and Co. said in a statement that Stephen Sanger, who became board chairman just last October, will step aside on Jan. 1, 2018, and will be succeeded by Elizabeth Duke, the board's vice chairwoman and a former governor of the Federal Reserve.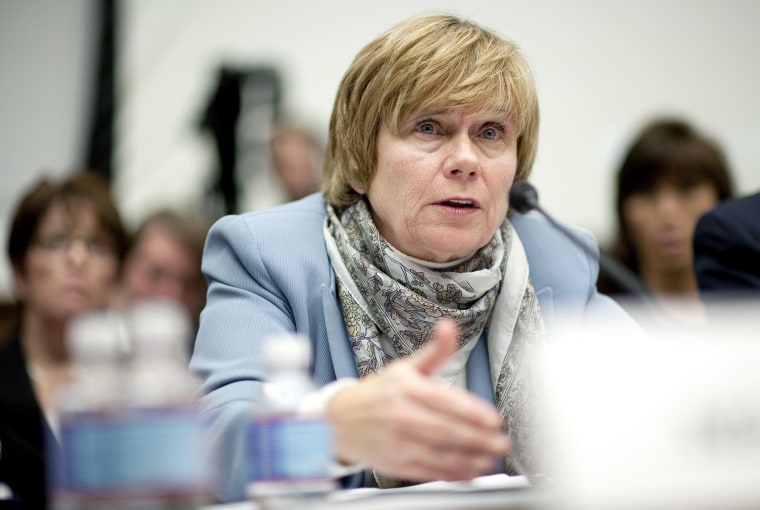 It's the latest and one of the biggest reshufflings of executives since Wells Fargo paid $185 million in penalties last year in a scandal over millions of fake accounts it opened in customers' names to meet aggressive sales goals. More than 5,000 employees were fired in connection with the scandal.
Last month, the banking company said it would also pay $80 million in damages to more than a half-million customers who it acknowledged had been were charged for auto insurance they weren't required to buy.
Two other board members, Cynthia Milligan and Susan Swenson, will also retire at the end of the year, Wells Fargo said.
Wells Fargo told NBC News it had no comment beyond the statement announcing the changes.
Sanger, 71, had been scheduled to retire in mid-2018 because of his age. But his early departure was signaled on Aug. 4 in Wells Fargo's quarterly filing with the Securities and Exchange Commission, which said a new review was likely to find a "significant increase" in sham accounts, leading to "actions in third quarter 2017."
The Consumer Financial Protection Bureau, meanwhile, is investigating whether customers were affected by Wells Fargo's freezing and, in many cases, closing, of consumer deposit accounts, the filing said. And it agreed last month to a federal settlement costing $108 million in a lawsuit over Veterans Administration mortgage refinance loans.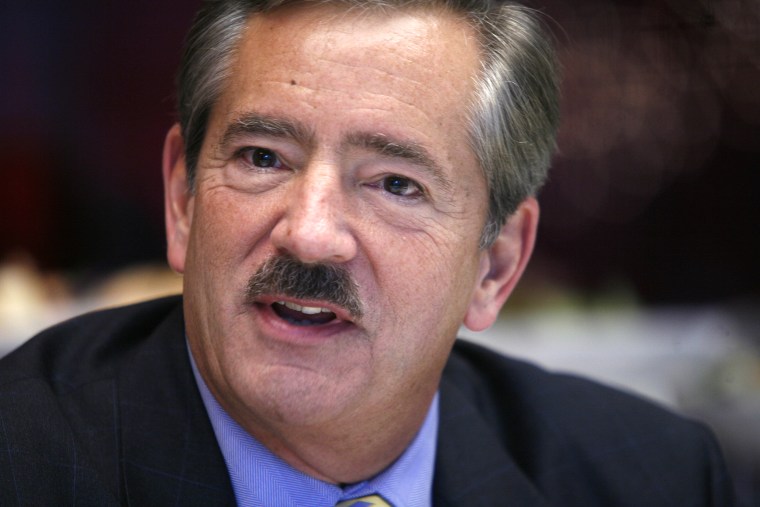 Duke, 65, who's known as "Betsy," was "the unanimous choice to lead the board as it continues its focus on strengthening oversight and rebuilding the trust of shareholders, customers and other stakeholders," the statement quoted Sanger as saying.
Duke was quoted as saying: "I look forward to a smooth transition over the coming months as we work with the board and [Chief Executive Timothy Sloan] to make Wells Fargo a better company today and in the future."
Duke, a member of the Federal Reserve board 2008 through 2013, became vice chairwoman of Wells Fargo's board during the October shakeup that led to Chief Executive John Stumpf's resignation. A former president of the Virginia Bankers Association, she was chairwoman of the American Bankers Association in 2004 and 2005.