Whether or not this year's Super Bowl becomes the most watched ever, it is expected to be the most expensive ever for Madison Avenue.
Fox, which is broadcasting the game, is earning $4 million to $4.1 million for an average 30 second spot — slightly ahead of last year's $4 million rate, but up dramatically from the $3 million price tag in 2009, and the $2.3 million back in 2004.
What's striking about that $4 million price is that it's about 2½ times the second-priciest spot on television, typically the Academy Awards.
Why is it so valuable?
Because there are so many choices of what to watch every other day of the year, and because during the big game, advertisers are guaranteed to reach an unprecedented audience — this year's game is expected to draw more than 110 million viewers.
"The gap between what the Super Bowl delivers in viewers versus regular scheduled entertainment shows gets wider and wider every year because the media landscape has become so fractionalized," said Horizon Media's Brad Adgate. "So there's a premium to reach all those viewers across all age groups and demographics."
This year it's a bit of a perfect storm. The game is in the nation's largest media market, New York. That it's the first Super Bowl to be played in freezing temperatures also is sure to draw interest. The NFL is riding a ratings surge, and that's expected to continue with the top teams facing off.
But it's not just the size of the audience. Ads are part of the entertainment, as audiences expect the Super Bowl to deliver creative, headline-making ads. "Our stats show that the holding power of the commercials in the Super Bowl far exceeds that of any other television programming. In a typical Super Bowl commercial, less than one half of 1 percent of the audience switches channels or tunes away during the commercial breaks," said Jon Swallen, Kantar Media's chief research officer.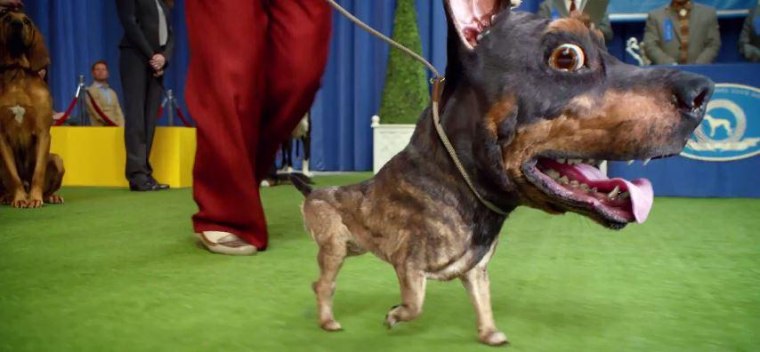 This year the usual suspects are out in force. Anheuser-Busch is expected to show five ads. And of course there are a slew of automakers, including Audi, Hyundai, Toyota, Kia, VW, and Chevrolet, which is back with two 60 second spots, after parent General Motors sat out last year's big game.
For the first time Jaguar is buying a spot, featuring James Bond-style super-villains. This is notable because it's a testament to the game's increasingly affluent viewership, drawing more high-end brands. Last year, the U.S. household rating of the Super Bowl was 59.7 percent in homes with a household income of $100,000-plus, compared with 46.7 percent overall, according to Nielsen.
Other first-time advertisers this year include little-known Web company Squarespace. It's taking on rival GoDaddy, which is returning with an ad featuring a beefed-up Danica Patrick. Greek yogurt company Chobani is making its debut, joining Dannon's Oikos, which is returning after skipping last year. It's not just two Greek yogurt spots — those two companies are part of what Swallen calls the "stealth rise of the food category," which will for the first time rival automakers for the total number of marketers and ad time. It's not just chips like Doritos. Mars and Nestle are promoting candy bars — Nestle is using the occasion to introduce new Butterfinger Peanut Butter Cups. And Wonderful Pistachios is buying two spots in the second quarter with front man Stephen Colbert.
Another big trend — celebrities. Scarlett Johansson is making her Super Bowl debut, promoting Soda Stream. David Beckham is stripping down again for H&M, and Arnold Schwarzenegger and Don Cheedle look like they're having fun in Anheuser Busch spots. One reason celebs are appealing for marketers — they help ads break through the clutter and generate more conversation on Twitter and Facebook, to extend the life of the ad, and generate higher return on investment.
And of course social media will be more important than ever. Last year, about 40 percent of the ads included a Twitter hashtag. This year Swallen predicts as much as 60 percent of the spots will have a hashtag. He says nearly all ads will incorporate a Web address or a Facebook page address.
Brands are trying to boost that social conversation earlier than ever — 21 advertisers have put a teaser spot up on YouTube's 'AdBlitz' page. And wary of giving away the farm before the big event, we haven't seen as many spots shown in full — like Volkswagen's Darth Vader ad — as we did last year.
One brand that's getting tens of millions of dollars-worth of advertising without buying a 30-second spot? MetLife. Thanks to being the name of the stadium, the company will be mentioned dozens of time during the game broadcast.