A college quarterback's argument before the National Labor Relations Board that Northwestern University football players be allowed to unionize will pressure the NCAA to rethink its age-old, rock-hard stance on amateurism, say sports and labor law experts following the case.
Testimony before the NLRB in Chicago ended Tuesday and a ruling on Kain Colter's claim is expected in four to six weeks. Whichever way the NLRB leans, however, Colter's bid has driven the NCAA closer to reforming its student-athlete rules – perhaps not directly paying players but providing them other benefits, such as medical coverage and a form of free agency, the experts contend.
"We have reached a tipping point with regard to the current system of college athletics," said Warren Zola, a sports law professor at Boston College.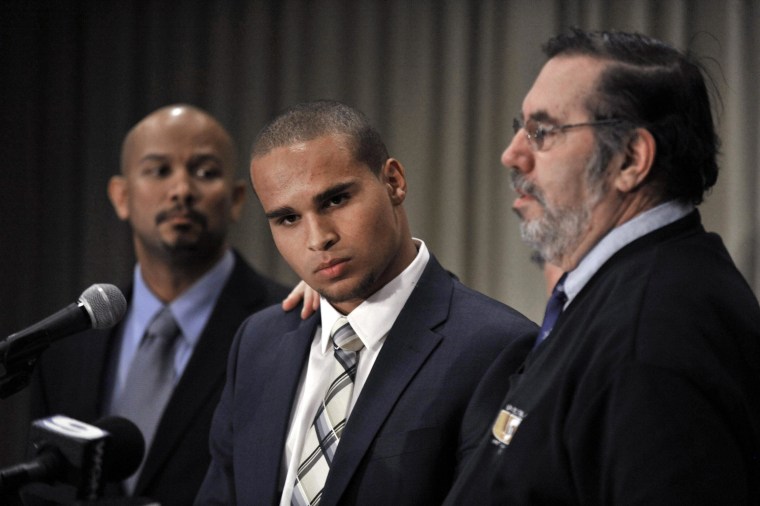 "You've got a very interesting challenge that's going to push the NCAA in a very productive direction," added Andrew Zimbalist, an economics professor at Smith College. Zimbalist has been asked by lawyers for both Colter and Northwestern University to testify as an expert before the NLRB. He declined, saying he "didn't want to pick one side or the other."
NCAA officials did not respond to a request for comment from NBC News.
A two-pronged attack
The organization is facing a two-front legal attack on the question of how to compensate college athletes beyond their scholarships. On Feb. 20, a federal judge in Oakland, Calif., ruled that a class-action lawsuit against the NCAA brought by former UCLA basketball star Ed O'Bannon would go to trial barring a settlement. O'Bannon seeks to force the the NCAA to share with college players the revenue it derives from its commercial use of athletes' images in video games and other media.
Both cases – spanning the two sports that churn the fattest bucks for U.S. colleges – have re-invigorated ancient arguments on whether schools should grant wages to NCAA athletes, who devote full-time hours while generating millions of dollars for their institutions in monster leagues like the Southeastern Conference, Big 12, Big Ten, Pacific 12 and Big East.
Has the time come to adopt pay-for-play?
"We have reached a tipping point with regard to the current system of college athletics."
"The O'Bannon case, unionization efforts and NCAA mismanagement all have played a role in bringing to light the fact that we are heading towards reform in the college landscape for the power-five conferences," Zola said.
The sports-law professor has gone on record in the past backing some compensation for college players, calling NCAA amateurism "an illusion." But Zola does not favor allowing the free market to determine those wage rates, preferring instead that the NCAA "close the full cost-of-attendance gap," he said.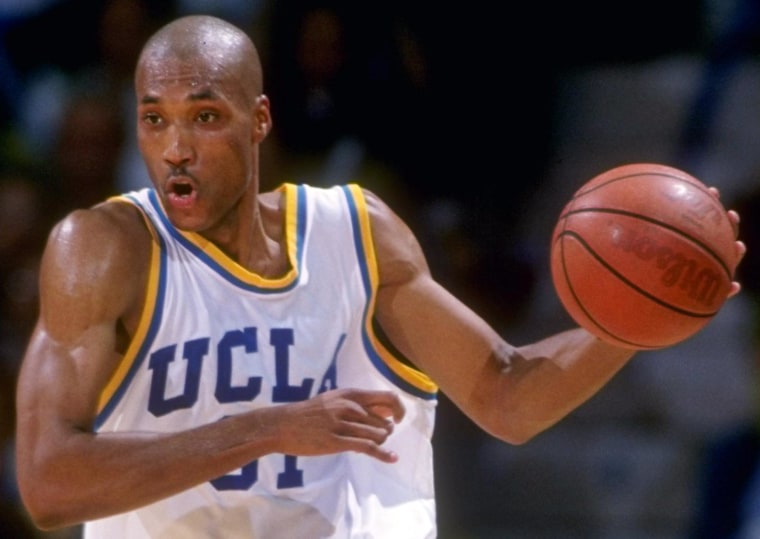 Student athletes who sign sports scholarships must be paid the cost of attending their schools. But the NCAA restricts those payments to cover only tuition, fees, books, plus room and board while denying the players reimbursement for transportation, entertainment and school supplies, Zola said, leaving an average difference of about $3,200 annually for each athlete.
This spring's possible No. 1 NFL draft pick, South Carolina defensive end Jadeveon Clowney, said earlier this month in a TV interview that it's only fair he and fellow players pocket a cut of the profits: "They (the schools) are selling our jerseys with our numbers and making money off ticket sales, so I think college athletes should get paid." Clowney's agent did not respond to an interview request from NBC News.
How to remain amateurs
When Kain Colter's legal team approached Zimbalist to testify for the quarterback, the economics professor instead offered them private advice: If you can unionize, don't ask for pay; instead, request a $5,000 "cost-of-attendance stipend" plus catastrophic injury insurance and medical coverage paid for by the college or the NCAA. Those moves would allow the players to remain amateurs, he said.
"As long as it's intercollegiate athletics, I'm not sure I want the marketplace determining salaries," Zimbalist said. "I want to have athletics work in a way the (university) orchestra works and the way college theater productions work."
But are the Colter and O'Bannon cases simply the leading wave of an eventual economic transformation of big-time college sports? Is old-school amateurism slowly creeping toward its dying days in the NCAA?
"That is the fundamental question here," said Michael LeRoy, a labor law professor at the University of Illinois. "I think it will evolve. I don't think it will go away."
Given the NCAA's power over the sports landscape, only Congress could enact the type of sweeping retooling of college athletics that would turn amateur players into paid professionals. And that's not likely to happen, LeRoy said.
"The NCAA is in the driver's seat. That means this concept of the amateur athlete – even though it's completely out of sync with what you see on TV – is going to endure," LeRoy said. "I do think (the NCAA will) reach a point where they find ways to provide benefits that are not wages: medical insurance, disability insurance and what amounts to free agency.
"That would be a huge benefit for players and a huge concession for the NCAA," LeRoy said. "There's so much that can be done and still be true to the amateur model that I don't think we're going to see that model disappear."