Amid a growing backlash against retailers opening on Thanksgiving -- and the increasing sentiment that holiday shopping in general has spun out of control – a retailer like REI can now see value in sitting out both the holiday and Black Friday. But experts warn that this exercise in "shared value" branding comes with risks.
REI generated headlines last month when it announced that it would be closed on Thanksgiving Day and Black Friday – the first time the Seattle-based outdoors retailer has sat out the latter, traditionally one of the busiest shopping days of the year. Instead, it suggested employees and customers venture outside and share their activities on social media using the hashtag #optoutside.
REI was not the first retailer to announce a pared-back holiday schedule this year. Earlier in October, Staples said it would be closed on Thanksgiving after opening on the holiday for two straight years, saying "we want our customers and associates to enjoy Thanksgiving their own way." Other retailers, including Marshalls and TJMaxx, cognizant of the grumbling among many consumers and employees, made the same decision.
But REI really stuck its neck out by adding the Black Friday closure, experts say. But since it doesn't make as much money on the holiday as giant rivals like Wal-Mart, Target and Best Buy, it could afford to make a gesture in exchange for a big gain in brand awareness, they said.
"REI earned a great deal of brand acquisition with a press release and a huge graphic on the homepage of their website," said Bill Fish, president of ReputationManagement.com and a former online marketer. "The story was covered by just about every media outlet out there. Guess what, they sell outdoor products, and they are asking that instead of shopping, you spend time with family and friends outdoors. That is by no means a coincidence."
'Muted' Black Friday Forecast for Retailers, With TVs, Toys Giving a Lift
The move also let the company align itself with grousing consumers, part of a trend in marketing known as "shared-value" branding.
In REI's case, keeping its stores closed on Thanksgiving was in line with popular opinion: 49 percent of consumers disapprove of stores opening on Thanksgiving, 34 percent are neutral, and only 16 percent approve, according to a poll from the University of Connecticut.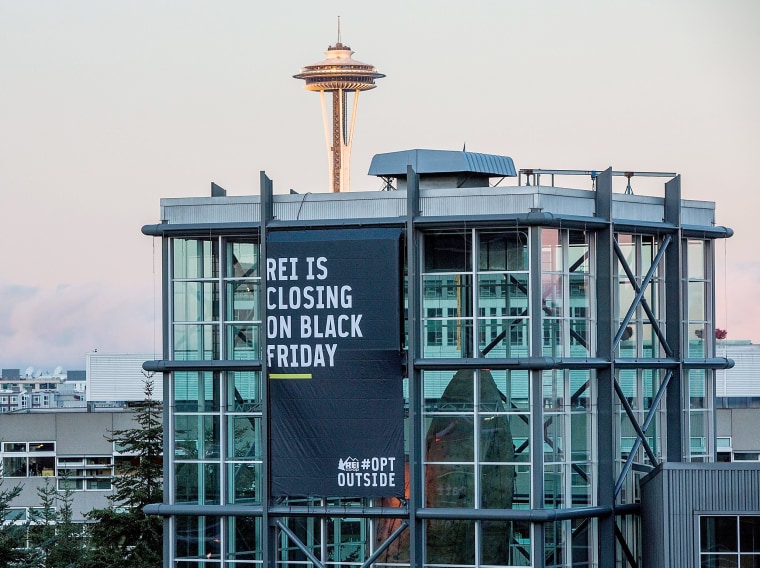 "REI's announcement ... is indicative of a growing trend of brands seeking to connect with consumers," said Julie Lyons, a consumer analyst and president and COO of marketing agency Zenzi. "Targeting demographics is no longer enough. As a result, many brands are realizing the importance of psychographics to connect with customers on a deeper level. ... REI is showing that it is committed to a higher purpose. It is seeking to connect with consumers that prioritize experiencing life, appreciating nature and spending time with family over the chaos of the holiday season."
Shopping Technology Forces Retailers to Alter Holiday Game Plans
Lyons offered another example of shared value branding: Toyota's offer to help tow the space shuttle Endeavor across the I-405 Freeway during the spacecraft's move to Los Angeles in 2013. Toyota announced the offer on social media and through PR and later produced a video on the move.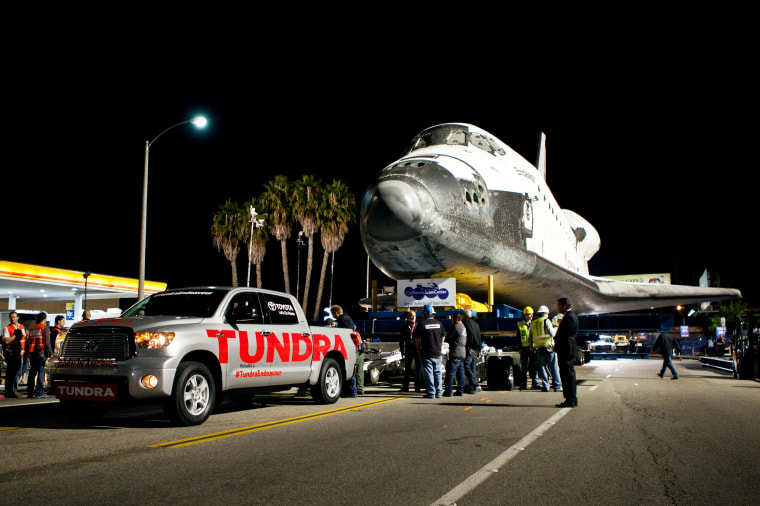 Lyons said that in addition to showcasing the durability of its Tundra pickup, Toyota took advantage of the fact that Americans cared about the space shuttle's move to connect with potential customers.
REI's move was riskier, she said. While Toyota only donated a truck for its shared value campaign, REI lost out on a couple of big holiday shopping days.
It also opened itself to criticism that the move was nothing more than a PR stunt.
That was evident when the company's CEO, Jerry Stritzke, took part in a Reddit "Ask Me Anything" Q&A. The session was headlined as being a discussion of the decision to close on Black Friday, but quickly became a forum for employees to air grievances, ranging from low wages and the to a lack of benefits.
"I used to like REI, but after reading this bs I doubt I'll shop there again," one Redditor said afterward.
Despite that debacle, Fish said that the publicity and warm feelings generated by REI's Thanksgiving and Black Friday closure may have compensated for the sales it is doing without, since the retailer has never been as reliant on holiday sales as Best Buy or Wal-Mart, for example.
Be Thrifty AND Generous With This Budget-Minded Shopping Checklist
But he doesn't expect to see other big retailers that use Black Friday and the holiday season to catapult their annual sales into the black to mimic the move try to cash in on anti-consumerist sentiment.
"While this decision may be a great ploy for REI, as they have received all of the headlines, I don't see other companies who close for Black Friday receiving the same benefit," he said. "A public company's main goal is to increase shareholder value. By closing your doors on the biggest shopping day of the year, it's rather difficult to see how that decision would increase value."