Even as trade tensions with China grind on, a new wave of tariffs on $7.5 billion worth of European imports kicked in on Friday, including 25 percent tariffs on products such as Italian cheese, French wine, Spanish olives, single-malt Scotch — and a 10 percent tariff on airplanes.
International trade experts noted — with some concern — that although these sanctions were explicitly permitted by the World Trade Organization as retaliation for illegal state support of European aircraft manufacturer Airbus, this marks the first time since the dispute began in 2004 that the planes at the heart of the fight have been targeted.
Often, the logic behind trade restrictions is to push buyers towards getting the item in question from a domestic source. However, with this round of tariffs — as with Europe's retaliation to the steel and aluminum tariffs the White House imposed last year — each respective government has instead targeted politically or culturally relevant products. Europe responded to the steel tariffs by imposing sanctions on items such as Kentucky bourbon and Harley-Davidson motorcycles; President Donald Trump administration's targeting Scotch whisky and French wine bears much of the same symbolism.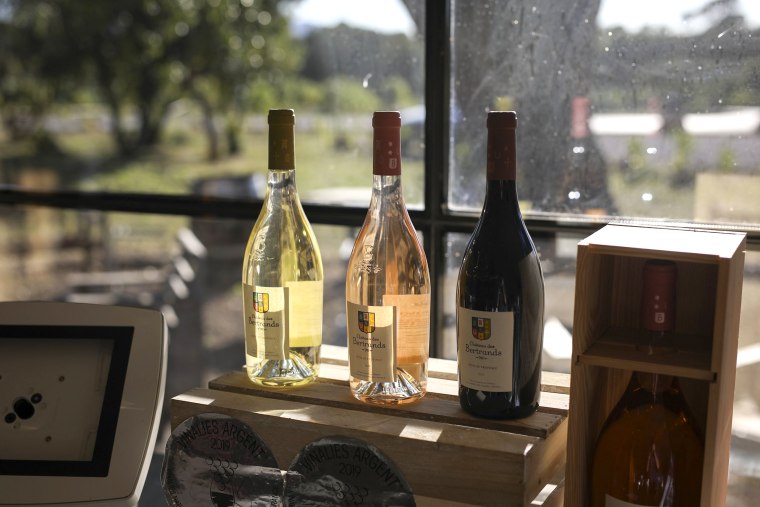 Adding aircraft into the mix injects a new, economically fraught wrinkle. While manufacturers and distributors have been racing to find workarounds — there were reports of distillers flying their single-malt Scotch into the U.S. ahead of Friday's deadline — airlines don't exactly have the same kind of leeway with their purchases.
There are so few aircraft manufacturers worldwide that carriers enter contracts as much as several years in advance before actually taking delivery of their planes. Long lead times and a lack of excess production capacity mean that it isn't feasible for airlines to simply switch suppliers.
Experts say the U.S. is setting a precedent that could backfire, because the WTO's Airbus ruling is only one side of the coin. The European Union has a parallel case accusing the U.S. of illegally subsidizing Boeing, on which the WTO is set to rule next year.
"Eight months from now, in all likelihood, the Europeans are going to be authorized to retaliate against the United States. Given that the U.S. has now begun to hit airplanes with this retaliation, we can imagine the Europeans would do the same thing," said Chad P. Bown, a senior fellow at the Peterson Institute for International Economics.
"That represents a danger for Boeing because when the Europeans hit back, they might hit back directly," said Richard Aboulafia, vice president of analysis at the Teal Group, an aviation consulting firm. "Boeing is more dependent on the European market than Airbus is dependent on the European market," he said.
In recent years, Airbus has been increasing its manufacturing within the U.S., while Boeing builds most of its planes in the Seattle area. Airbus announced in August that it had started making the A220 model at its $600 million plant in Mobile, Ala., where it has been producing A320 planes since 2015.
Initially, the office of the U.S. Trade Representative had earmarked aircraft parts such as wings and fuselages as well as finished planes, Bown said. This would have hobbled Airbus's U.S. operations, but the prospect of sidelining the Alabama plant also would have put 1,000 American jobs at risk, according to local officials, and the final list of goods on which tariffs would be imposed did not include plane parts.
International officials have warned of the economic fallout of an escalation of U.S.-E.U. trade tensions more broadly.
"What we fundamentally know is that tariffs do not solve the underlining problem that exists in international trade," Arancha Gonzalez, executive director of the U.N.'s International Trade Centre, told CNBC earlier this week. If the two sides were to harden their positions, "It means straight into a recession," she said.
Yet even if an all-out trade war is avoided, the Trump administration may have set in motion a chain of events with unforeseen — and perhaps unstoppable — ramifications by dragging airplanes into the dispute, Bown said.
"There are definitely going to be ripple effects, but exactly how that plays out we don't know," Bown said. "This thing could go on forever if the Europeans don't get rid of the subsidies."
And for Boeing, this could be very bad news. "They better hope that the administration feels like negotiating," Aboulafia said.