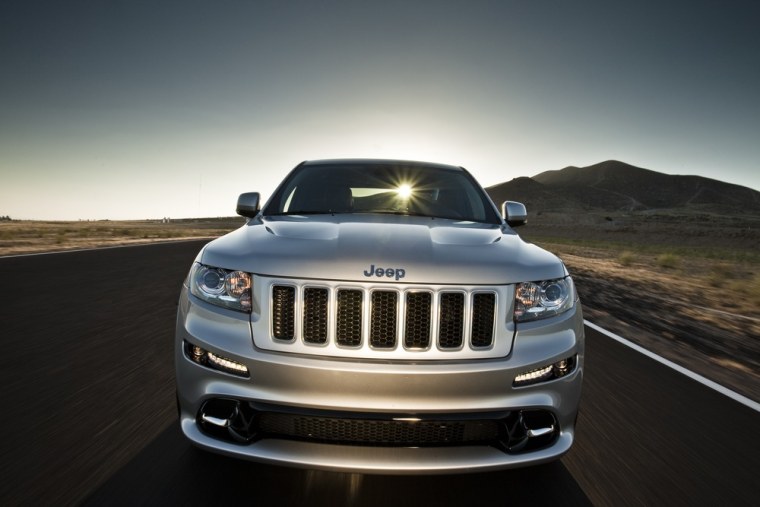 Automakers have closed the books on 2012 and appear to be carrying enough momentum to continue their recovery in the year ahead.  That is likely to mean record profits for both Detroit and foreign manufacturers, according to industry experts – but it could mean fewer discounts and notably higher transaction prices for consumers.
While a few makers have yet to report their final numbers, December appears on track to have yielded a low double-digit gain for the U.S. auto industry, perhaps as much as 15% compared to the final month of 2011.  That will likely mean that the past year, as a whole, was the industry's best since 2006, just before the automotive market – and the economy as a whole – began sliding into recession.
The annualized rate of sales in December came 15.3 million units basically the same as in November. Nonetheless, the year was a good one for the industry as most carmakers posted solid sales gains – and giving credence to recent forecasts that sales should reach the mid-15 million range for all of 2013.
Meanwhile, average transaction prices soared to an all-time record high last month of $31,228, according to data analyzed by TrueCar.com.
"Pricing and incentives spending in December were almost ideal for manufacturers as the industry spent less money on incentives while attaining higher net transaction prices in the market place compared to year ago levels," said Jesse Toprak, Senior Analyst for TrueCar. "The resurgence of the trucks segment in December helped contribute to the some of the highest average transaction prices we have ever recorded." 
The Detroit Bureau: Chevy Volt Sales Set Record - But Still Miss Target
Going into December, industry observers picked up signs of strong momentum, The J.D. Power and Associates' Power Information Network and LMC Automotive both forecasting a 15% year-over-year gain.  But as Washington lawmakers gridlocked over how to resolve the tax and spend issues dubbed the fiscal cliff, there was concern the pace of demand might slow drastically as buyers reined in spending.  In the end, shoppers appeared to either ignore the crisis or tough it out.
A slew of manufacturers and individual brands reported record sales for the month including Nissan, Porsche, Hyundai and Jeep. Chrysler delivered its 33rd consecutive monthly gain, and Chevrolet boasted that with a final December surge it tripled sales of the Volt plug-in hybrid for the full year.
BMW emerged as the luxury car leader for the second year in a row while the Camry was the best-selling passenger car in the U.S. despite some stiff challenges from other carmakers eager to claim the crown, notably including all-new versions of the Honda Accord, Ford Fusion and Nissan Altima – Nissan CEO Carlos Ghosn specifically declaring his goal of making Altima the best-seller.
On the whole, Toyota Motor Sales, USA gained 13.2% for December.  The Japanese giant reported full-year sales of 2,082,504 – including both the Scion brand and Lexus, which fell to third in the luxury segment  -- a collective gain of 26.6% over last year.
"We have a lot of momentum that should carry over into 2013," said Toyota Motor Sales president Jim Lentz. 
The Detroit Bureau: German Stylist Schreyer Becomes 1st Foreign Pres. in Korean Auto Industry
Meanwhile, BMW posted a 39% sales increase in December to again nose out Mercedes-Benz, which held a small lead at the end of December but posted only an 11% sales increase for the month. The two makers have been battling – along with Lexus – for luxury supremacy in recent years. But early last month, Mercedes' US CEO Steve Cannon told TheDetroitBureau.com the maker was not going to make another all-out push to topple BMW.
Nissan North America, Inc. reported record U.S. calendar year sales of 1,141,656 units versus 1,042,534 in 2011, an increase of 9.5% and the first time that the Nissan brand sold more than 1 million units in a calendar year.
After its best December sales since 1994, Mazda reported a 10% sales increase for the year.  Honda saw sales rise 24% for the year and Subaru posted a 26% sales gain in 2012.  
The holiday season appears to have been particularly good for Detroit's automakers. With Chrysler in the lead with a 10% December increase, they collectively enjoyed their best December in five years.
"Chrysler Group ended 2012 (with) our best December sales since 2007," said Reid Bigland, President and CEO — Dodge Brand and Head of U.S. Sales. "Looking back on 2012, we were again one of the fastest growing automakers in the country with total sales up 21%." 
The Detroit Bureau: First Look: 202 MPH Bentley Continental GT Speed Convertible
 The Jeep brand, in particular, reported a 13% sales increase in the U.S. and saw its global sales climb to an all-time record in 2012. Jeep is one of a select number of brands the Fiat/Chrysler alliance now plans to market worldwide.
Cross-town rival Ford Motor Co. also had reason to crow. Though its sales were up just a modest 1.9% year-over-year, it nonetheless said that yielded its strongest December since 2006. The Ford brand, in particular, ended 2012 with 2,168,015 vehicles sold – the only brand to top 2 million U.S. sales.
"Ford finished 2012 strong, with retail sales showing improved strength as more customers returned to dealer showrooms," said Ken Czubay, Ford vice president, U.S. Marketing, Sales and Service. "Ford's fuel-efficient cars and hybrid vehicles showed the most dramatic growth for the year, and we achieved our best year for commercial vehicle sales since 2008."
Analysts have been watching the industry's inventory numbers of late to see if unsold vehicles were beginning to pile up on dealer lots, which would indicate the growth of new vehicle sales was beginning to slow. There were signs of that in November, especially at General Motors, where dealers were saddled with more than a 150-day supply of full-size Chevrolet Silverado and GMC Sierra pickups. 
The Detroit Bureau: Clear of the Cliff, Automakers See Boom Coming
 Mark Reuss, GM's president for North American operations, acknowledged the maker had "misread" the competition and was forced to increase incentives in the hotly competitive pickup segment last month, but the move appears to have paid off.
General Motors Co.'s dealers delivered the company's highest December sales in five years, with deliveries up 5% year-over-year to 245,733 vehicles. December was also GM's best retail sales month of 2012. Incentive spending was "competitive" with industry-wide levels, the maker contended.
"All four GM brands increased their sales year over year in December and we were strong across the board in cars, crossovers and pickup trucks," said Kurt McNeil, vice president of U.S. sales operations.
The Chevrolet brand also reported that it had set a new record for its Volt plug-in hybrid, but while the full-year total was triple 2011 volume it still came to barely half the 45,000 target Chevy had originally set.
Most observers anticipate that with Washington finding ways to work around its gridlock and with new signs of an improved economy, such as housing starts on the rise, 2013 should be a good year for the auto industry.
A new forecast from R.L. Polk, a Detroit consultancy that closely tracks vehicle registrations, sees overall demand for 2013 reaching the 15.3 million market, with the number likely to grow to 16 million by 2015.
Significantly, that would be well short of the 17.5 million vehicles sold in the U.S. in 2005 but Polk senior analyst Tom Libby called that an "artificial" high created by give-away incentives that sharply reduced industry profitability and nearly destroyed the Detroit Big Three. With capacity trimmed sharply during the recession, he says makers are now in a position to post record earnings on lower, but more natural, sales levels.
Data from TrueCar.com seem to support that. The auto tracking service found the average transaction price for a new vehicle purchased in December surged to $31,228, a $542, or 1.8%, increase year-over-year and a $396, or 1.3%, jump from November 2012.  Incentives for the month, meanwhile, dropped 9.0% industry-wide, to an average $2,409 compared to December 2011.
Paul A. Eisenstein contributed to this report.