While economists, entrepreneurs and policymakers huddled in Davos, Switzerland, last week to discuss the "fourth industrial revolution" and its impact on the global workforce, almost one in three American workers got up in the morning and faced their boss — in the bathroom mirror.
Nearly 54 million Americans – or roughly a third of the U.S. workforce -- are involved in some kind of freelance, self-employment or "gig" economy work. That's up about 700,000 since 2014, according to the Freelancers Union.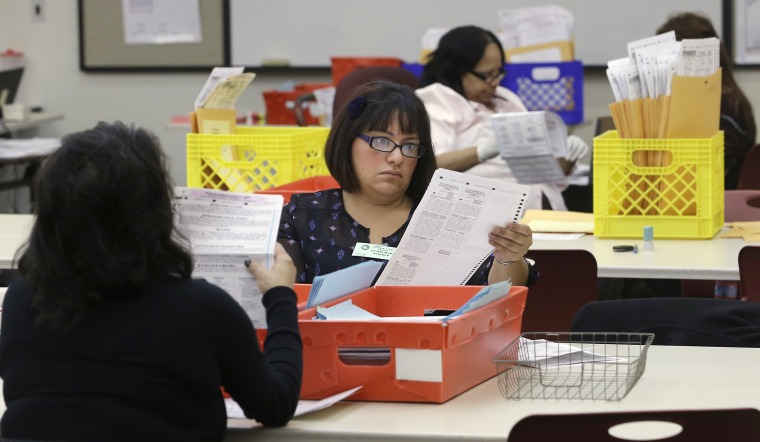 The expansion of the independent workforce – a vast array of professions that includes everything from chauffers to cybersleuths -- is largely attributable to digital innovation and advances in artificial intelligence and robots that are letting companies standardize and automate an array of tasks and functions never before imaginable, experts say.
That, in turn, is reshaping the fundamental nature of the employer-employee relationship.
"The nature of work is moving toward more flexible short-term arrangements," said Adam Byrnes, senior international director of Freelancer.com, a job site for independent workers. "Technology is automating away some of the lower end jobs — even things like data entry are being replaced by computer programs that can draw data out of a spreadsheet or website."
"In its scale, scope, and complexity, the transformation (of the workforce) will be unlike anything humankind has experienced before."
Experts say we are only at the outset of the fourth revolution and it's nearly impossible to overstate the changes – both good and bad – that it will bring.
"In its scale, scope, and complexity, the transformation (of the workforce) will be unlike anything humankind has experienced before," Klaus Schwab, founder and executive chairman of the World Economic Forum, which organized the Davos gathering, recently wrote. "The speed of current breakthroughs has no historical precedent. ... These changes herald the transformation of entire systems of production, management, and governance."
The nascent revolution will continue to benefit those workers with highly specialized, in-demand skills, like mobile app development or testing a company's computer network for security flaws, most experts believe.
Already, 2.9 million freelancers earned more than $100,000 last year, up from 2 million who hit the six-figure mark just four years earlier, according to MBO Partners.
But labor experts also warn that workers at the low end of the skills spectrum will be stuck competing for a shrinking number of lower-paying jobs – many of them contract positions. Without policies that provide freelancers with benefits and worker protections, they say, the gains of the experts will come at the expense of job and retirement security for those workers and exacerbate an income gap that already is at historic highs.
The division between the two classes, known as "workforce polarization," already has impacted workers whose jobs are easiest to automate. But that's only the beginning, UBS bank analysts wrote in a white paper published to coincide with the Davos meeting.
Your Next Workmate Could Be a Robot
"The greatest disruption … could be experienced by workers who have so far felt immune to robotic competition, namely those in middle-skill professions," they said.
Complicating the equation is the fact that the independent workforce is itself diverse, and may be affected by increased automation to different degrees.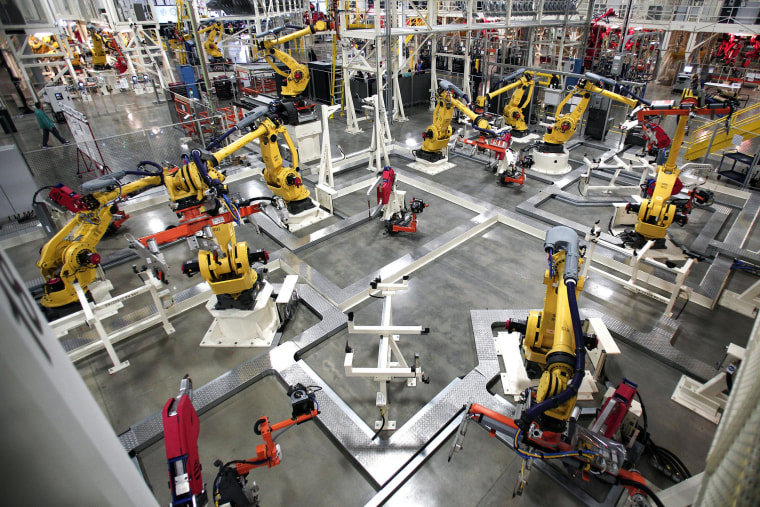 In its annual report, the Freelancers Union defines five kinds of freelancers: ultra-small business owners, independent contractors, temporary workers, "moonlighters" who have a full-time job and do independent work on the side, and "diversified workers," part-time workers who also cobble together a series freelance gigs to get by.
Even counting them is a headache, since Census data — generally the gold standard — often fails to capture the full picture because the household survey is based on a voluntary response and freelance workers who also have a "real" job — the so-called moonlighters and diversified workers in the Freelancers Union's parlance – misclassify themselves in their responses.
The Labor Department is taking steps to address the issue. Labor Secretary Tom Perez announced Tuesday that the Bureau of Labor Statistics will re-run a survey on the "contingent" workforce to try to obtain "reliable, credible insight into what's going on across a range of work arrangements" for the agency's May 2017 Current Population Survey.
Best Jobs of 2016? Careers in Health Care, STEM Fields Dominate List
The recession that slammed the U.S. economy in 2008 also bears some responsibility for the high number of independent workers, said Byrnes of Freelancers.com, which has about 2 million registered users in the U.S., second to 3 million registered independent workers in India.
"On the demand side, we see a whole lot more jobs being posted when economic times get tough," he said. "On the other hand, we see a surge in freelancers as well and the reasons are somewhat similar."
The reason is that pushing out employees and replacing them with contract workers helps companies cut costs during tight times, said Paul Rubenstein, partner and leader for talent strategy, leadership and assessment at HR consulting firm Aon Hewitt.
"When you have more contingent workers, you have lower fixed costs," he said. "You lower the risk of some of what you can control if you have a bad quarter or so."
Historically, the pendulum has swung back to more permanent employment when the economy improves. But this cycle has been different, thanks in large part to the growing impact of the workplace revolution, with the number of freelancers continuing to grow.
One reason for that is that improvements in Internet connectivity and cloud computing make it easier for companies to hire someone with desired skills who lives thousands of miles away and doesn't want to relocate.
But the bigger factor – and the one that will spark the most change going forward – is that advances in computing power and artificial intelligence have vastly expanded the kinds of jobs that can be either handled entirely by a robot or a computer program or standardized so any trained worker -- employee or not -- can complete the task.
Robots Could Take Over Even the Boss's Job
"It's gone from the automation of activities to the automation of decision-making. That's where it's going to be very disruptive," said Ravin Jesuthasan, managing director at professional services firm Willis Towers Watson.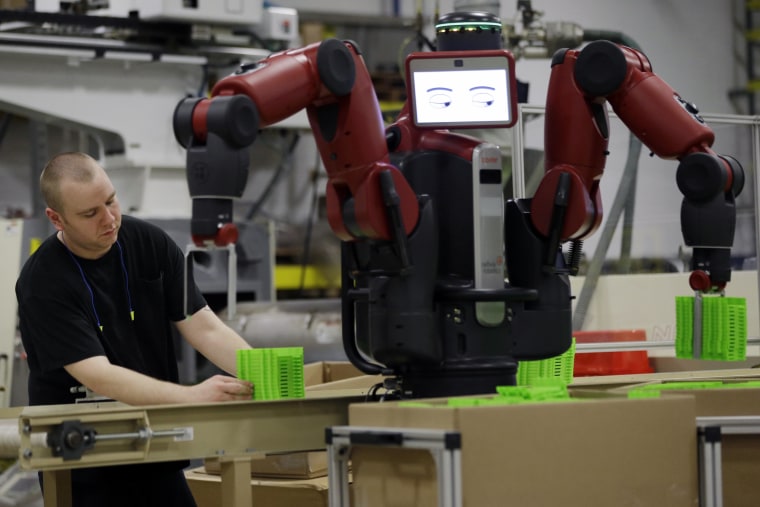 Bill Peppler, managing partner of technology staffing firm Kavaliro, said the advances already are affecting relatively skilled workers like accountants and analysts. For instance, he said, companies today can use software to extract data from spreadsheets or other sources and perform initial analyses. Human workers have reduced responsibilities and can focus on the most important tasks.
"To begin to understand how to interpret that data, you don't have to dig through 25 pages of reports to get what you need," Peppler said. "People can come in and make an immediate impact. … I truly believe this is the new normal."
Normal or not, Eileen Appelbaum, senior economist at the Center for Economic and Policy Research, cautions that a continued expansion of independent workforce could have major societal impacts. For example, she said, even high end of independent work involves a shifting of risks and costs from companies to individuals, which could result in freelancers earning less than full-time employees and lacking benefits like health insurance and a 401(k).
Sara Horowitz, founder and executive director of the Freelancers Union, said the solution is rethinking 20th-century employment practices and policies to reflect the changing nature of how people work.
"There are downsides, but to me, what's part of this fourth industrial revolution is it's bringing about a different culture," she said. "I think that we need to make a to-do list."
Uncoupling benefits like health and unemployment insurance from long-term employment with a single company, for example, would give independent workers a better shot at financial stability, Horowitz said.
"This is the new way that work is organized," she said. "I think the most fruitful thing is to say, what do workers need and let's build in supports. We're just at the beginning of understanding how profound this change is."