Watch out if you work in construction, as a farmer or a taxi driver; all three professions were featured on North American job website CareerCast's list of most dangerous jobs, released on Thursday.
"Traffic accidents are one of the leading causes of fatality," Kyle Kensing, online content editor of CareerCast.com said, thereby explaining the presence of both taxi and truck driving on the list.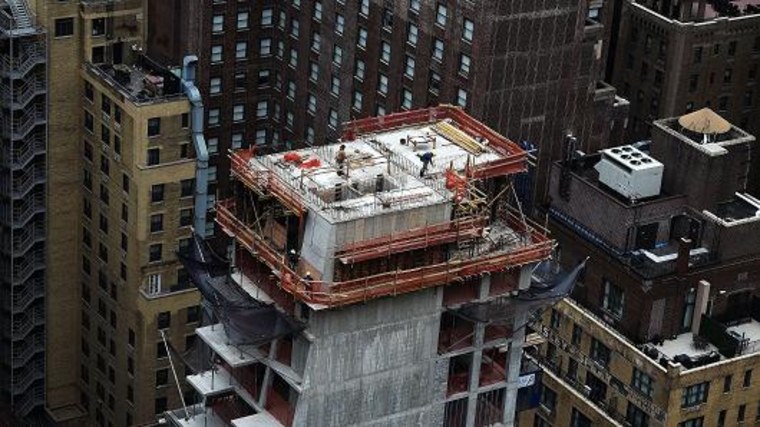 He also added that farmers experience one of the "highest rate of injuries whilst on the job."
Emergency service roles, such as fire fighter or police officer, perhaps more predictably also featured in the ranking.
"These careers have a positive impact on the community, and people are wired for that line of work. They understand the inherent physical risk," Kensing said. He suggested that it may be less appealing to certain people to sit at a computer all day instead.
According to CareerCast, a marked trend is that "most vital careers to upholding and maintaining the very fabric of American society are also among the most dangerous." The risk factor of several of the jobs listed might seem surprising considering how commonplace they are.
CareerCast's methodology for compiling the 10 most dangerous jobs involved cross-referencing data from its own Jobs Rated Report 2016 and the U.S. Bureau of Labor Statistics, among others.
At the other end of the scale, those working in IT may have less to worry about, with web developer and computer systems analyst being among the least dangerous jobs.
Other jobs which largely involve being stationary were also ranked as the most safe, such as accountant, paralegal assistant and statistician.
Kensing acknowledged that there is not a great deal of data available on the health issues associated with stationary jobs, such as obesity and RSI, but pointed out that taking such factors into account may be important in future rankings.
A more complex process was undertaken to quantify the safest jobs. Several different factors were included such as low demand for travel, low physical activity and working conditions which limit exposure to noise and toxic fumes, for example.