This biggest news in celebrity real estate week happened when Ellen Degeneres and Portia DeRossi placed their horse ranch on the open market. Sheryl Crow also cut the price on her L.A. residence and Latin American singer Shakira listed her manse in Miami.

Ellen Degeneres and Portia DeRossi's ranch for sale
Although Ellen Degeneres and Portia DeRossi bought the Thousand Oaks horse ranch in 2009, it's a long time for the couple to hold onto the home. Degeneres is well-known for flipping homes—sometimes doing both within a year.
De Rossi, her spouse, is a little more hesitant. In an Elle Decor article on the Thousand Oaks residence, DeGeneres admitted that the place was de Rossi's "dream property [that] we may just hold on to."
The article ran in April 2013 — and just a few months later, it's clear that they've decided not to hold on the home. The pair recently purchased a home in Montecito that sits on 13 acres — plenty of room for de Rossi's equestrian hobby.
De Rossi and DeGeneres completed a full overhaul of the rustic property, keeping two barns and eight guest cabins, each designed in a different mood — ranging from contemporary to more romantic. According to Elle Decor, DeGeneres' aesthetic is "country and yet a relaxed sophistication," or as de Rossi puts it, "a little more natural and rustic."
The decor may also be characterized as "industrial chic," standing out against the white-washed walls of each guest cabin. Mid-century modern furnishings mix with 20th-century furniture to create a vibe that will likely attract several buyers.
This isn't the only real estate activity for DeGeneres this year. In addition to buying in Montecito earlier this year, the couple listed a Beverly Hills penthouse. A year ago, the two bought and sold Brad Pitt's mid-century Malibu home and sold their huge custom Beverly Hills home to Ryan Seacrest.
Shakira's Miami manse for sale
When Shakira first broke into the American music market with her hit single "Whenever, Wherever," she also made an entry into the American real estate market, picking up a house in Miami Beach for $3.38 million.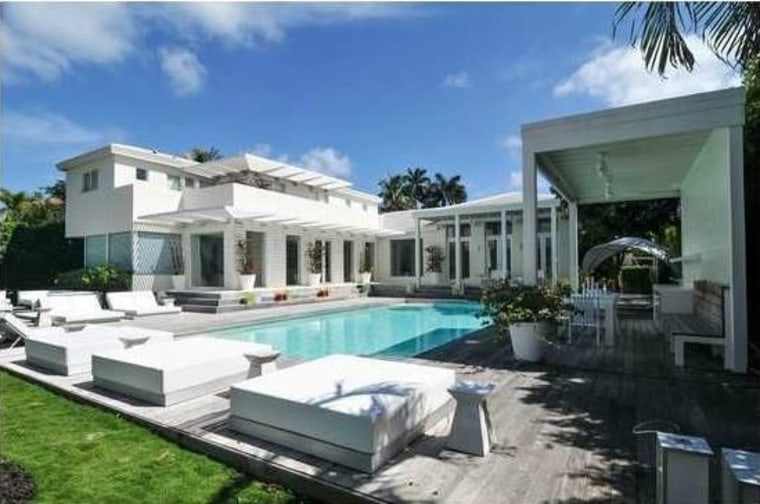 The international star is now even more international. Born and raised in Colombia, she stays in Los Angeles while filming the singing competition "The Voice" but also recently had a child with Spanish soccer star Gerard Pique and makes her home in Barcelona. It appears that Shakira is choosing to keep her home base in Europe and has listed her Miami Beach residence on North Bay Road for $14.95 million.
Looking at the purchase price and the listing price, Shakira stands to make quite a bit on the sale. According to the listing, the singer had the residence completely remodeled to create a "Zen sanctuary."
Measuring 8,355 square feet, the 6-bedroom, 9-bath home has light hardwood floors throughout, an updated kitchen with high-end appliances and access to a hardwood deck that fronts the bay.
Curious about a monthly payment on Shakira's home? According to Zillow's mortgage calculator, the home would cost $58,773 per month, assuming a 20 percent down payment on a 30-year fixed rate loan.
Sheryl Crow slashes price of L.A. home by $3 million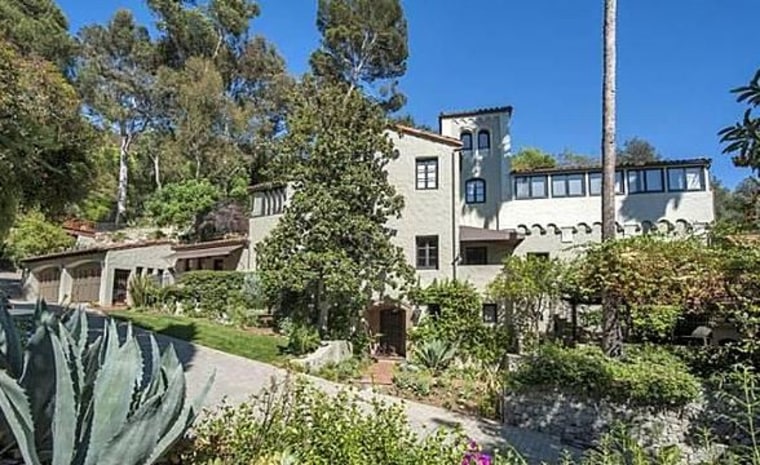 Sheryl Crow started her career singing about California, but now she's much more a country girl. The singer moved to Nashville in 2008, and has called various properties home since then.
Her last tie to the Sunshine State is a Hollywood Hills property that she first listed in October 2012. Crow first asked $15.95 million for the 11-acre property on Vista Street in Los Angeles, but is now looking to sell the place for $3 million less, at $12.495 million.
The entire compound is surrounded by lush landscaping that gives the home complete privacy without sacrificing canyon and ocean views. Outdoor features also include an infinity pool, hiking trails, outdoor kitchen/barbecue area and playground.
Although Crow calls Tennessee home, the property she first moved to in Nashville is also on the market. The 150-acre farm is currently listed for $5.8 million.
Related: 
More from TODAY Money: