How many potato skins can you actually eat in one sitting?
At TGI Fridays, a new summer promotion was announced on Monday to counter aggressive pricing measures from competition, and this one will make sure you don't leave hungry. The new promotion, "Endless Appetizers," will cost you just $10 and will let you eat as many potato skins, garlic and basil bruschetta, mozzarella sticks, boneless buffalo wings, Tuscan spinach dip, crispy green bean fries and pan-seared pot stickers as your heart (and stomach) desires. But there is a twist. You can only order one of the appetizers (so once you pick potato skins, you're stuck with potato skins), and sharing with your tablemates is highly discouraged.
"At the end of the day, our servers aren't policemen," Brian Gies, chief marketing officer, tells USA Today. "We're not going to slap someone's hand if they reach over and share someone else's mozzarella sticks."
The move comes as Fridays is waged in a casual dining (and pricing) war with Chili's and Applebees, amid fears that customers may also migrate to fast-casual chains without table service (like Chipotle). Chili's and Applebee's both offer a $20 deal that offers two entrees and an appetizer, and Chili's has a $6 lunch combo deal.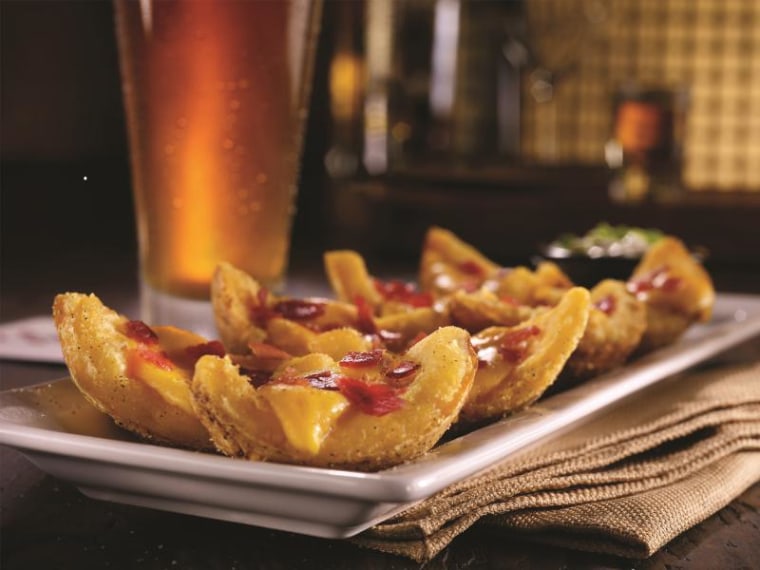 IN-DEPTH
Why Grocery Shopper Pain May Be Restaurants' Gain
Build-Your-Own-Pizza: Latest Hot Trend in Casual Dining
Recession's Over. Who Forgot To Tell the Diners?
SOCIAL
--- Lou Dubois
-Lou Dubois