In the latest sign that "the singularity" is nigh, Amazon and Brita have announced they're creating a new "Infinity" water purification pitcher that re-orders its own filters when they're done.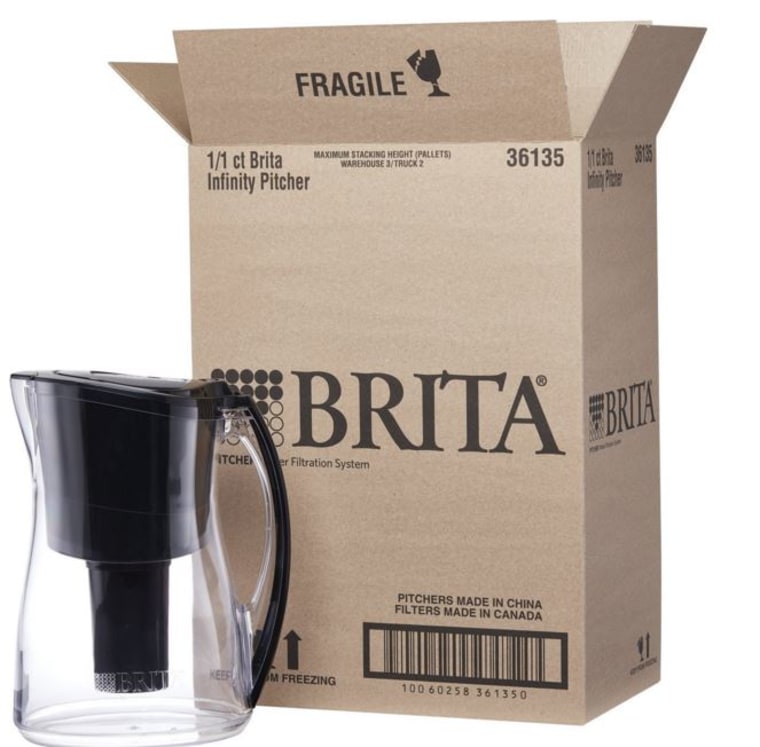 If you have a Brita you may be familiar with the little black bars that appear on an electronic indicator at the top. You press a button to activate them when you change the filter, and the bars gradually wink out as the filter ages until it's time to be replaced.
But with the Infinity pitcher, instead of waiting for the user to notice the bars are gone, the vessel will use built-in WiFi to connect to the Amazon Dash Replenishment system and automatically order the new filters for you. The first time the pitcher is used customers will have to enter their billing information and confirm the purchase online, but after that the pitcher is on autopilot. Brita says the $5.99 filters last for 2 months or 40 gallons of water.
"That moment of realizing you haven't changed your filter in months, and you don't have one on-hand, is gone—a new filter magically appears on a customer's doorstep right when it's needed," said Daniel Rausch, Director of Amazon Devices, in a statement.
However even with all that technology users will still have to manually reset the water sensor when they install the new filters as they did with the "analog" water pitchers.
The pitchers will hold up to 8 cups of water inside a clear plastic container topped by a black lid and be available for $44.99 at Amazon.