Americans are having more trouble paying their bills these days. Consumer debt experts say this is a red flag that could foreshadow a more widespread economic impact.
New survey results from the National Foundation for Credit Counseling (NFCC) find that 25 percent of adults aren't paying their bills on time, and 8 percent have unpaid debts that have gone into collections — both increases of 3 percentage points from last year.
"I think everybody really needs to take a look at how they're managing their debt," said Bruce McClary, spokesman for the foundation.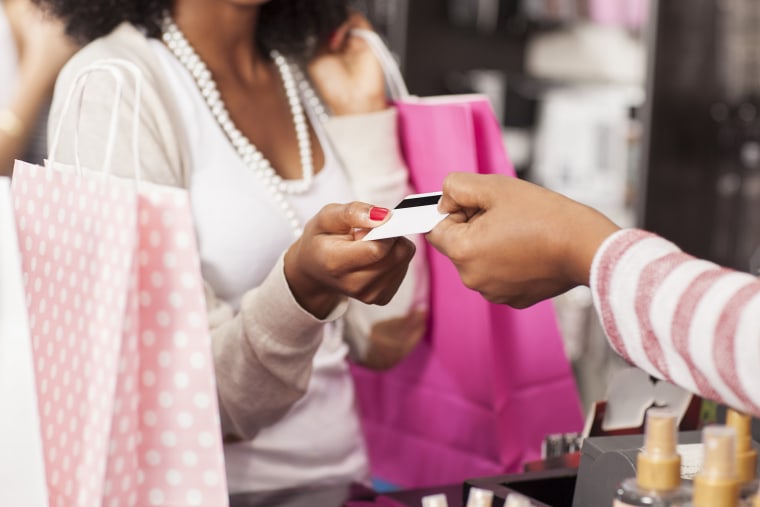 Matt Schulz, senior industry analyst at CreditCards.com, said he wasn't surprised "that people are struggling to pay their bills because, realistically, there's only so much credit card debt Americans can take on without serious problems and nobody has quite known what that tipping point is — but it's pretty clear that we're not all that far from it."
The NFCC found that women aged 18 to 34 had the greatest increase in late payments and nonpayment, with nearly 40 percent telling surveyors they don't make payments on time.
"We've known for some time that millennials and, specifically, millennial women continue to face unique financial challenges," McClary said.
Although such women outpace their male counterparts in earning college degrees, this could set them up with higher debt at the onset of adulthood, which could have a cumulative effect, especially if their early careers are marked by underemployment.
"A delayed start in the workplace and growing personal savings," McClary said, "could be one of the things that's driving this result."
The rise in borrowers who have bills in collections is a particularly alarming sign, McClary said.
"The debt collection situation is serious — that means that accounts have been unpaid for some time, which is troubling because that's a very serious financial situation that could have a cascading impact on other areas of personal finance," he said.
Fees pile up, penalty interest rates can make the cost of servicing debt higher, and a lower credit score can make borrowing — even years in the future — more expensive.
"When your debt grows your minimum payment grows, and it gets harder and harder to make that minimum payment," Schulz said.
What to do
Credit experts say there are a couple of solutions for people who feel like they can't get ahead of their bills.
"For somebody who's struggling with card debt, a balance transfer card can be a good option," Schulz said. While issuers usually charge you 3 to 5 percent of your balance to conduct a transfer, you could buy yourself 12 or 18 months of interest-free financing to pay off your debts.
But this advice comes with one big caveat: This strategy only works if you have the financial discipline not to load your old card back up with debt after you've transferred the balance. And people with longstanding debt problems or bills already in collections might not be able to get a new credit card so easily.
In addition to transferring credit card debt to a new issuer, you might be surprised to find that your current lender might be willing to cut you a break. A new survey from CompareCards.com found that nearly two-thirds of cardholders who contacted the lending institution and asked for a lower APR got one. It appears that many people don't know they can ask for a better interest rate; only about one in four cardholders said they had ever done so.
Picking up the phone can pay off, though: CompareCards found that issuers dropped borrowers' APRs by an average of 5.5 percentage points, a reduction that can really add up if you're trying to pay down debt.
Whichever method they choose, though, McClary said the Federal Reserve's plan to raise interest rates should give borrowers a sense of urgency about getting their debts paid down.
"We can expect interest rates on credits card to go up more than once in the coming year," he said. "The cost of borrowing is getting higher."