NEW YORK -- Angry Orchard is recalling some Crisp Apple Hard Cider because of the potential for bottles to explode or overflow.
The company said two batches of the hard cider may be showing signs of refermentation in the bottle, which could result in increased carbonization levels. That could cause overflowing upon opening or a bursting bottle under increased pressure.
The cider poses no health risk if consumed.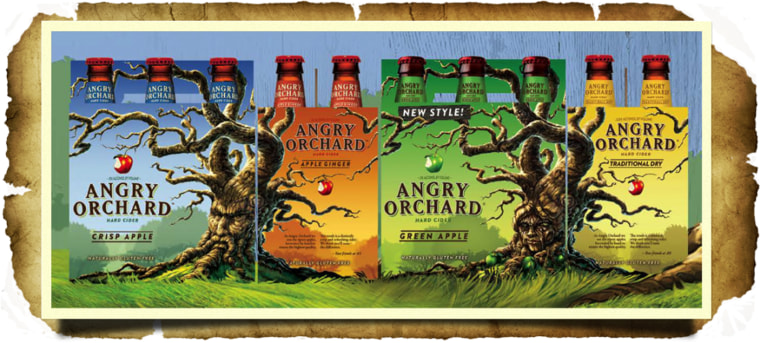 The Cincinnati, Ohio-based company said the recall involves select cases, 12-packs and 6-packs. It has determined that the affected cider is limited to two batches, produced on June 15 and June 29, 2015.
Consumers should look for the "Freshness Matters" code printed on the top or side panel of the case or 12-pack. If that code begins with "June 2016 1665C" and is immediately followed by 4 digits between the range of 0001 through 0700 OR "June 2016 1805C" and is immediately followed by 4 digits between 0001 through 0545, those bottles may have been impacted.
A World of Cider: Tasty Varieties Abound
For an individual bottle, consumers should locate the inkjet code printed directly on the glass, on the "shoulder" of the bottle just below the neck label. If that code falls within the ranges of C16650001 through C16650530 OR C18050001 through C18050415, that cider may be affected by the problem.
The company said it is working with their wholesalers and retailers to remove all impacted cases of cider from store shelves and other retail locations as quickly as possible.
The recalled cases were shipped to certain wholesalers in Alabama, Arkansas, Colorado, Illinois, Indiana, Iowa, Kentucky, Louisiana, Michigan, Minnesota, Mississippi, Missouri, Montana, Nebraska, New Mexico, North Dakota, Ohio, South Carolina, South Dakota, Tennessee, Texas, and Wisconsin.
Stealing a Drink: Scientists Watch Wild Chimps Go Ape Over Alcohol
The company said it will issue a full refund for those products.
For more information, consumers with questions should contact Angry Orchard via its website: http://angryorchard.com/contact-us or by calling 1-800-362-7110.