One love. And many weed-themed products.
A line of marijuana accessories, hemp body products and what's being marketed as the first global brand of commercial weed, all bearing the blessing of reggae superstar Bob Marley's estate, went on sale this week.
Backed by Privateer Holdings, a Seattle-based private equity firm focused on the cannabis indsutry, the Marley Natural brand is clearly designed to appeal to a wider customer base than college kids with a Bob Marley "Legend" poster on their dorm room wall. Body care products like hemp seed lotion and body wash, as well as accessories like a wood-accented bubbler and black walnut wooden case, are available for order online.
The company's brand of legal marijuana will be available starting Saturday in Los Angeles, with plans to bring it to the rest of California, Colorado, Washington, Nevada and Oregon later this year. And all the products are cleanly packaged enough to look not out of place at your local Whole Foods.
Read More: Bob Marley to Headline New Corporate Cannabis Brand
"We are fortunate to be living during a promising time of positive change, especially with regard to cannabis and how people understand it," Cedella Marley, the singer's daughter, said in a statement. "My dad would be so happy to see so many people appreciating the natural, healing power of the herb."
The brand built around Bob Marley has done very well since the man himself died in 1981 at the age of 36. He ranks fourth on the Forbes list of top-earning dead celebrities, thanks to continued high record sales and other products, including beverages and lifestyle lines. Marley's name netted a total of $21 million in 2015, according to Forbes.
He'll likely only shoot up that list with the money that's almost certainly guaranteed by the launch of Marley Natural. The market for legal weed is growing, and a brand built around a man known almost everywhere on the planet for his devotion to marijuana as a vehicle for religious experience — and bolstered by marketing from the same folks who brought us the Starbucks mermaid — seems like a sure bet.
National sales of legal marijuana jumped from $4.6 to $5.4 billion in 2015, according to research from the ArcView Group, which tracks the cannabis industry, and could climb to $6.7 billion for this year.
They project the market could balloon to as much as $21.8 billion over the next five years, with adult recreational users taking over the lion's share of the market from medicinal marijuana buyers.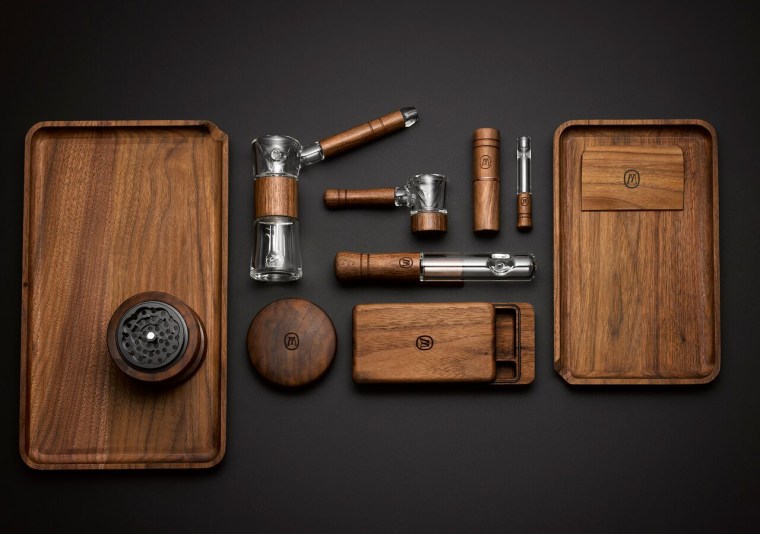 "The strong growth in demand for legal cannabis over the past two years is expected to continue in the years ahead," ArcView says in the report, which was released Feb 1. "With nearly a dozen states debating changes to their cannabis laws in the coming year, 2016 will be the tipping point in which a majority of U.S. states transition from cannabis prohibition to some form of regulated legal markets."
Read More: Vice Wars: Tobacco, Alcohol and the Rise of Big Marijuana
While Marley is arguably popular culture's most popular ambassador of marijuana, everyone from Melissa Etheride to Snoop Dogg to Willie Nelson have made moves to get in on the act, as what was once a mildly rebellious act becomes ever more mainstream.
"It is extremely important to us and to the family that Marley Natural operates with integrity and a strong social conscience," Marley Natural general manager Tahira Rehmatullah said in a statement. "We source our products in an environmentally and socially responsible way, as we believe Bob Marley would have wanted."