Britax is recalling 37 models of its car seats due to a potential safety defect that could prevent the harnesses from locking.
The company said Thursday that seat models Advocate ClickTight, Boulevard ClickTight, and Marathon ClickTight manufactured between Aug. 1, 2014, and July 29, 2015, may have a defective harness adjuster button that stays in the "release" position when the harness is tightened, rendering the seat useless. So far, no one has reported an injury from the defect, it said.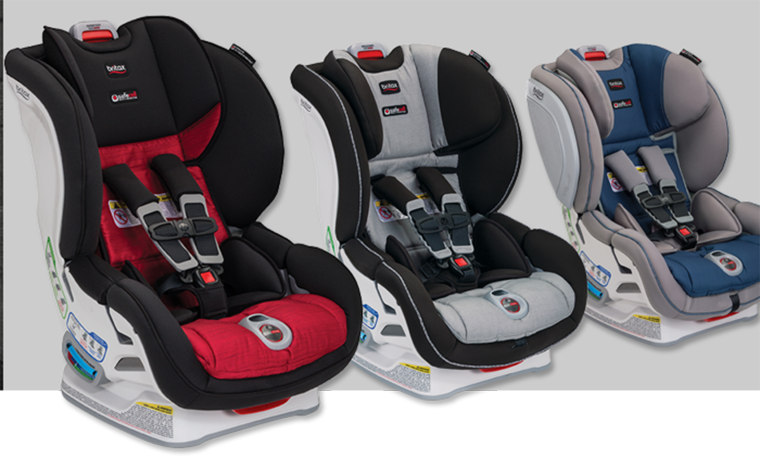 The problem was first highlighted by a Consumer Reports safety notice in March. Britax's announcement said it had "confirmed the performance" of ClickTight seats with NHTSA and had emailed all registered seat owners warning them of the potential danger.
You can get additional information on the recall on this Britax web page, by emailing Britax.Recall@britax.com or phoning 1 (888) 427-4829 for the U.S. and Canada or (704) 409-1699 for all other countries.