Apparently the Super Blood Moon left a little present behind. Burger King announced it will start selling a Halloween-themed burger with a black bun.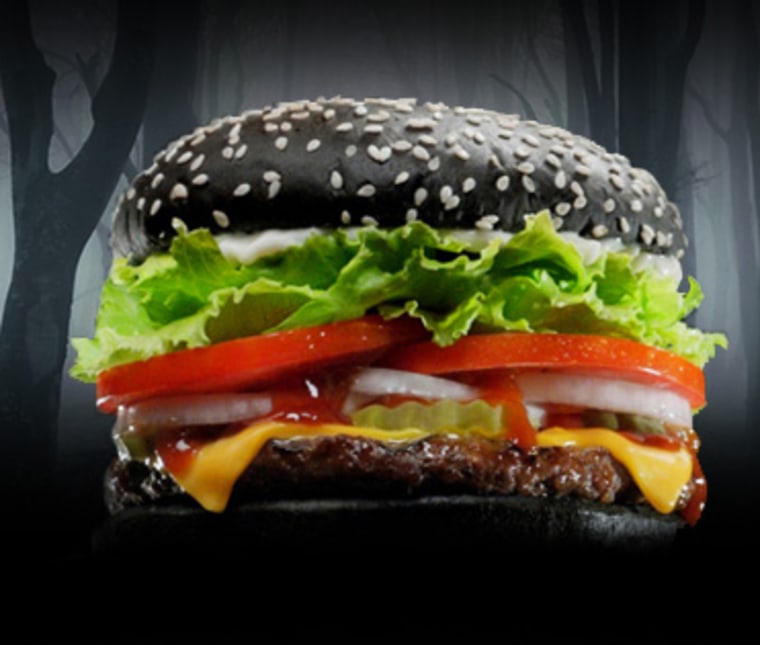 The A.1. Halloween Whopper Sandwich has the famous steak sauce baked into its bun, giving it both a black hue and a black pepper flavor. The sauce will also dress the burgers.
Burger King has sold a similar burger in Japan that drew attention online. That instead used squid ink and bamboo charcoal.
Way Outside the Bun: Taco Bell Rolls Out 'Crispy Chicken' Taco Shell
"We tailored the flavor of the black bun to the American palate with A.1. sauce, a flavor this country loves, and we're delivering it in a way that's never been done before by baking it into the bun," said Burger King Chief Marketing Officer Eric Hirschhorn in a press release. "It may look Japanese but it tastes like America."
The spooky meat treat goes on sale today for $4.99 and will be available for a limited time.