Consumers have problems with all sorts of products and services, but once again this year, car-related issues are number one on the annual list of top complaints put together by the Consumer Federation of America and the North American Consumer Protection Investigators.
Auto complaints run the gamut from misleading advertising and mechanical problems — including used cars that break down shortly after they're driven off the lot — to faulty repair work and towing disputes.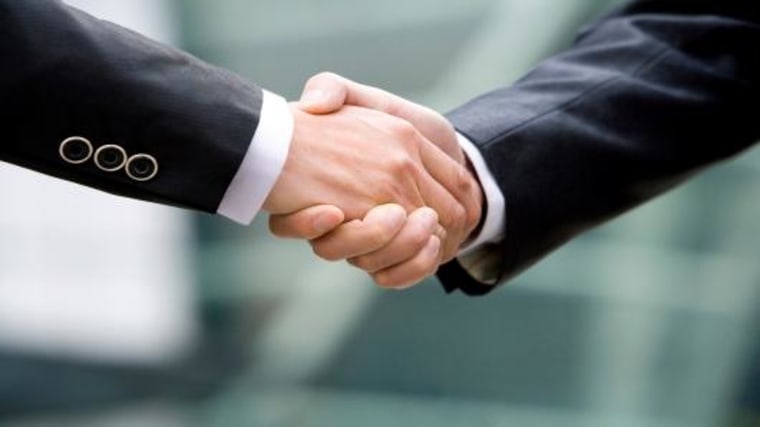 "Cars are always number one. That's because they're essential to our daily life," Susan Grant, CFA's director of consumer protection, told NBC News. "If the car you just bought has secret damage or the repairs you paid for are faulty, you could be left stuck by the side of the road. So when people have problems with their cars they're likely to complain to their state or local consumer protection agency."
TIP: Read the sales contract before you sign. Make sure everything matches what's on that vehicle and what the salesperson told you. Look for anything added that you did not agree to.
The list of top consumer complaints for 2016 is based on an analysis of about 200,000 complaints received by 39 state and local consumer protection agencies from 23 states.
Used car leasing was highlighted as a growing concern. It's an attractive option for people who don't have good credit and can't qualify for a loan to buy a car. With a lease, there's little or no down payment required and the monthly payments are low.
"Leasing a used car may seem like a smart move, but interest rates tend to be relatively high and state lemon laws and other consumer protections may not apply to these transactions," said Jack Gillis, CFA's director of public affairs and author of The Car Book 2017. "So the consumers may be stuck with a used car lemon that repeatedly breaks down or be on the hook for costly repairs."
TIP: Before leasing a used vehicle, find out what happens if something goes wrong. Is there a warranty? If so, get it in writing. If not, do you have the money to make the repairs and does it make sense to repair a car you don't even own?
Home Repair Problems Can Cost Thousands
Home improvement and construction came in second on this year's top complaints list. Common problems include shoddy work, failure to complete the project, and even outright theft.
"We've seen people lose tens of thousands of dollars to shady contractors," NACPI President Amber Capoun told NBC News. "They'll get homeowners to pay them up front and then they leave and never come back. People really need to check out a company they're getting ready to work with. Do your research and make sure they're on the up and up."
TIP: Never pay the full amount for home improvement work up front. You'll have no leverage if the contractor does not complete the job or the work is not done properly.
Complaints about solar energy sales were cited as a new consumer problem that's likely to increase as more people switch to clean energy.
"Solar energy is good for the environment and people's pocketbooks, but as the industry grows there are starting to be complaints about misleading sales tactics, confusing contract terms, and shoddy installation," Grant told NBC News.
Related: Why Republicans Want to Declaw a Consumer Watchdog
As with all contractors, it's important to check out any company selling solar equipment and make sure you understand the terms of the agreement before you sign any contract. Be wary of anyone trying to high-pressure you into rushing a decision.
"Be very careful if someone appears at your door to try to sell you something," the report noted. "Don't agree to buy on the spot, especially if it involves a substantial amount of money or financing. Ask for the information to be left with you — and do your homework."
TIP: There are many ways to pay for a solar system. You can buy it outright, take out a loan and buy it over time, or lease it. Leasing is attractive because you pay little or nothing up front, but Consumer Reports cautions that it may make it more difficult to sell your house if the lease is still in effect.
On the Front Line of Consumer Protection
State and local consumer protection agencies are where many of us go to file complaints about defective merchandise, deceptive advertising and shady business practices.
"These agencies operate where the rubber meets the road," said CFA's Susan Grant. "These are the agencies that stand up for the little guys and try to resolve individual complaints. They're the ones who will go out and actually look at a shoddy home improvement job or call an auto repair shop about your problem with the work that was done. No federal agency does that."
One of the biggest challenges facing these consumer protection offices right now is the lack of resources to respond to all of the complaints they receive. That's why it's so important for you to do your homework before you make a major purchase. If something goes sideways, you may not always be able to get the problem resolved or your money back.
The Top 10 Consumer Complaints for 2016
1. Auto: Misrepresentations in advertising or sales of new and used cars, lemons, faulty repairs, leasing and towing disputes.
2. Home Improvement/Construction: Shoddy work, failure to start or complete the job.
3. Utilities: Installation issues, service problems, billing disputes with phone, cable, satellite, internet, electric and gas service.
4. Retail Sales: False advertising and other deceptive practices, defective merchandise, problems with rebates, coupons, gift cards and gift certificates, failure to deliver.
5. Credit/Debt: Billing and fee disputes, mortgage modifications and mortgage-related fraud, credit repair, debt relief services, predatory lending, illegal or abusive debt collection tactics.
6. Health Products/Services: Misleading claims, unlicensed practitioners, failure to deliver, medical billing issues.
7. Services: Misrepresentations, shoddy work, failure to have required licenses, failure to perform.
8. (Tie) Landlord/Tenant Disputes: Unhealthy or unsafe conditions, failure to make repairs or provide promised amenities, deposit and rent disputes, illegal eviction tactics.
8. (Tie) Household Goods: Misrepresentations, failure to deliver, faulty repairs in connection with furniture or appliances.
9. Internet Sales: Misrepresentations or other deceptive practices, failure to deliver online purchases.
10. Home Solicitations: Misrepresentations, abusive sales practices, and failure to deliver in door-to-door, telemarketing or mail solicitations; do-not-call violations.
Herb Weisbaum is The ConsumerMan. Follow him on Facebook and Twitter or visit The ConsumerMan website.