Come in for a bite, but put the guns out of sight. That's the message two more restaurant chains delivered Friday following open-carry events at their locations.
Sonic Drive-In asked customers to leave the guns at home Friday following a similar request from burrito chain Chipotle earlier in the month and Starbucks last year.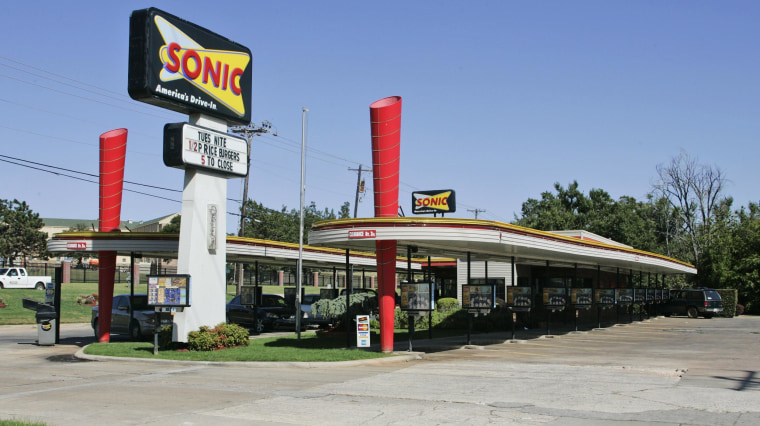 In an email to NBC News, Sonic Vice President of Public Relations Patrick Lenow said, "While we historically have relied upon local laws to guide how we address the display of guns at drive-ins, recent actions required we carefully reconsider this approach. We've considered the views and desires of our customers and employees that staff the drive-ins across the country. Accordingly, we're asking that customers refrain from bringing guns onto our patios or into our indoor dining areas. With respect to the storage of guns in vehicles, we ask that our customers continue to honor local laws."
Each state allows people to carry concealed handguns with varying restrictions and permit requirements, and some other restaurant chains say they'll defer to the law.
Meanwhile, Chili's Bar & Grill parent Brinker International issued a statement asking guests to refrain from carrying firearms in plain sight following recent open-carry events at some of its Chili's locations.
"We recognize that the open carry of firearms in restaurants creates an uncomfortable atmosphere and is not permitted under many local liquor laws. So, we kindly ask that guests refrain from openly carrying firearms into our restaurants and we will continue to follow state and local laws on this issue," Brinker public relations manager Ashley Johnson said in an email to CNBC.