From Christmas trees to sportswear, product shortages continue to frustrate consumers across the country amid ongoing labor shortages, supply chain snarls, congestion at shipping ports and extreme weather conditions.
Movie fans trying to preorder food items on the AMC Theatres app are currently greeted with an alert that "Due to nationwide supply chain issues, some of your favorite items may be temporarily unavailable."
Other food and drink items that have run low recently include chicken, alcohol and even Lunchables.
Coffee giant Starbucks said it is also seeing localized shortages of certain items.
"These supply chain disruptions are industrywide, and Starbucks is not immune," company spokesperson Sanja Gould told NBC News.
KFC even stopped advertising one of its menu items on TV out of concern the company would not be able to fulfill surplus demand.
U.S. president Kevin Hochman told Bloomberg earlier this month that the fried chicken joint is opting out of advertising its chicken tenders on television because it "would love to have more to be able to aggressively promote it on TV."
Grocers are even struggling to meet the food demand for pets, according to Bloomberg.
Adding to the struggle for product availability is a shortage of truck drivers, which means restaurants across the country have had to switch up their menus, swapping out items like baby back ribs for spare ribs in order to keep customers' plates full.
According to a recent report from the American Trucking Association, the industry was already short by more than 60,000 drivers at the end of 2018. That shortage could jump to over 160,000 by 2028, the ATA predicts.
The nationwide labor shortage continues to impact a wide variety of industries, as workers stay home out of fears of contracting the virus, to look after their children while day cares remain closed or fully booked, or because of early retirement or mismatched skills compared to open jobs.
"If you look at the base of a lot of the issues that we're seeing with supply chain, a lot of it is labor-related and it really creates a domino effect," said Doug Baker, vice president of industry relations at FMI, the Food Industry Association.
"It is very complex. It's almost like putting a puzzle together," he said.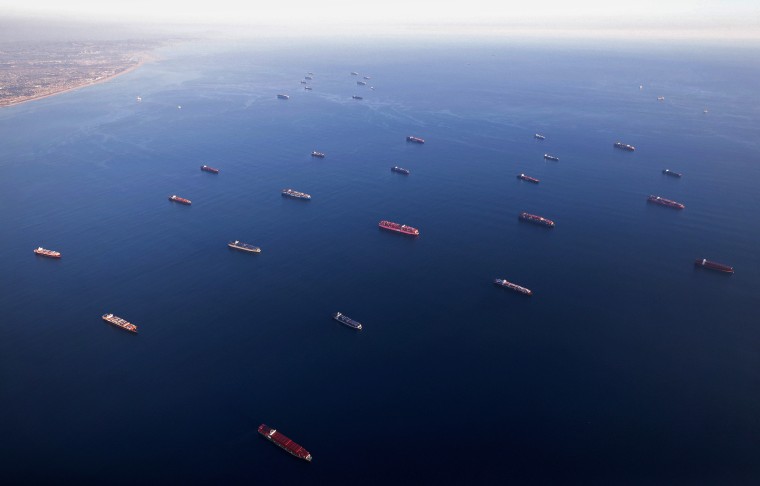 Big box retailers echoed that sentiment, with Home Depot President and Chief Operating Officer Ted Decker telling investors on a recent earnings call that shortages can be "category by category."
"There's a Covid outbreak in a factory, there's a shipping constraint, there's a domestic transportation capacity constraint, so it's been the story of two steps forward, one step back," Decker said, adding that the home improvement chain is "making progress."
Costco Chief Financial Officer Richard Galanti told investors on an earnings call Thursday that the wholesaler is capping purchases on toilet paper, paper towels and water after seeing an uptick in demand due to the spread of the delta variant of the coronavirus. He also said appliances and electronics have been impacted by the global semiconductor chip shortage.
Sportswear and equipment retailers have also felt the heat during the pandemic due to international factory closures and consumers turning to the great outdoors for an escape from lockdown.
Nike Chief Financial Officer Matthew Friend told investors Thursday that the sportswear giant is "maximizing" its "footwear production capacity in other countries" and moving apparel production out of Vietnam — where nearly half of the company's apparel factories are closed due to Covid restrictions — to countries like Indonesia and China in order to alleviate production and delivery delays.
These troubles have trickled down to local merchants, like independent running retailer Brooklyn Running Company in New York. General manager Steven Crnic said that although his two stores have had enough inventory, their usual abundance of sneaker colors, styles and new releases across brands is what has been lacking this year. Telling customers that their desired option isn't available has been an "almost daily occurrence," he said, adding that delay notices from vendors has been "happening more regularly" over the past couple of months.
"We're kind of scrambling to get enough product — and product that people want," he said. "It's been a bit of a tough challenge and something that's sort of new for us."
These supply chain snarls are at the forefront of minds across all industries, especially heading into what could be a record holiday season.
In the retail sector, over 80 percent of executives said they are "somewhat" or "very concerned" about inventory shortages during the 2021 holiday season, according to a recent survey from KPMG.
Nike also said Thursday that holiday production and delivery times have already been impacted by factory closures. Costco, Target, Walmart, Home Depot and Ikea have been chartering their own ships for imports to alleviate holiday inventory anxiety.
The American Christmas Tree Association is even urging consumers to act now, citing wildfires, heat waves and drought periods impacting the supply of real trees and supply chain challenges impacting the supply of artificial ones.
"If I can give one piece of advice to consumers right now, it is to find and buy your Christmas tree early," ACTA executive director Jami Warner said last week.
When it comes to the holiday dinner table, Baker recommends consumers be versatile when it comes to brand choice.
"If you're willing to be flexible and work with the retailer, they will find you an option or a couple of options within any given category so that you can continue to make the meals that you're used to making and have the holiday festivities that you want to have," he said.
"But, it is tough out there."