American shoppers have had enough of the hidden "fine print," and want to support brands that are totally transparent about what ingredients their products contain — and where those products are sourced.
A recent report by Label Insight, a company that collects and analyzes food label data, found that 94 percent of consumers would be more loyal to brands that practice transparency, while 56 percent claim that brand transparency would make them "loyal for life."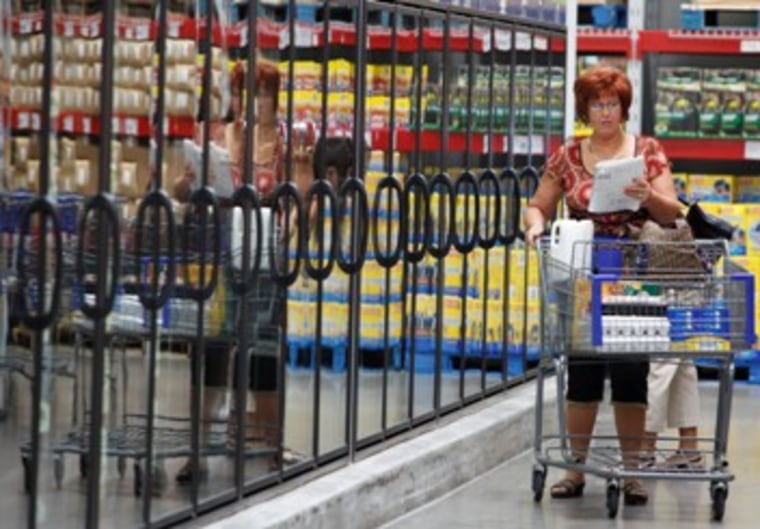 Driving Long-Term Trust and Loyalty Through Transparency surveyed 2,021 consumers of varying ages across the country. The study was conducted this past July.
Patrick Moorhead, chief marketing officer at Label Insight, said he was taken aback by the fact that nearly all American consumers would be more loyal to a brand that is straightforward about its ingredients.
"Ninety-four percent is huge," said Moorhead, adding that for many brands, especially in the consumer packaged goods sector, "keeping customers loyal to your brand over periods of time is actually more valuable that attracting new ones."
Moorhead says he was also impressed by the amount of shoppers — 39 percent — who would be willing to switch to a new brand if it offered full transparency.
But what exactly is brand transparency? We hear about it an awful lot when it comes to local on demand companies like Uber, which tells customers upfront exactly what they're being charged, but in the supermarket aisles, brand transparency means something different, revolving around knowing what exactly you're putting in your household, and in many cases, your body.
The consumer sentiment, Moorhead explains is: "Give me more information than you're giving me," and "If I'm getting more information from third-party sources that I found on Google than I am from your brand, I don't trust you. Why make me fight for it?"
Consumers want to know if say, the soybean oil in a product they're buying was sourced domestically, Moorhead says, adding that they also want upfront information pertaining to gluten content and possible allergens.
Moorhead says he can identify to this quest for label information from personal experience. He and his wife have a son whose school has strict regulations regarding what lunch items he can bring to school. This presents a hassle when grocery shopping.
"The school won't allow foods that contain nuts or foods that have been produced in a facility that handles nuts," says Moorhead, adding that scanning labels in supermarkets can be frustrating — and fruitless.
It may sound easy for a brand to just "be transparent," but Moorhead says that becoming transparent is "costly and complex." Part of the problem is owed to the fact that foods are rarely produced in one setting, from one source. There are many cooks in the kitchen, so to speak.
"If brands aren't transparent, consumers will assume there is something to hide."
"The process [of packaging a food] involves a variety of different stakeholders ranging from nutritionists and formulation experts, to those sourcing ingredients who may not talk that much about where the soybean oil, [for example] came from." said Moorhead.
A more obvious issue is package label sizing. If a brand wanted consumers to know absolutely everything there is to know about its product, it would need at least a few pages. As an alternative, Moorhead has found that brand campaigns focused on transparency beyond the product label can be helpful.
"Hellman's soybean oil is domestically produced, in Iowa," said Moorhead. "But they couldn't fit this [and other] specific info on the package label, so they did TV commercials to highlight this information. They saw sales pick up when they ran that commercial messaging."
The key takeaway here is that if brands aren't transparent, consumers will assume there is something to hide, and they will seek a brand that is more plainly forthcoming. Even if that means spending more. In Label Insight's report, 73 percent of consumers said that they would be willing to pay more for a product that offers complete transparency.